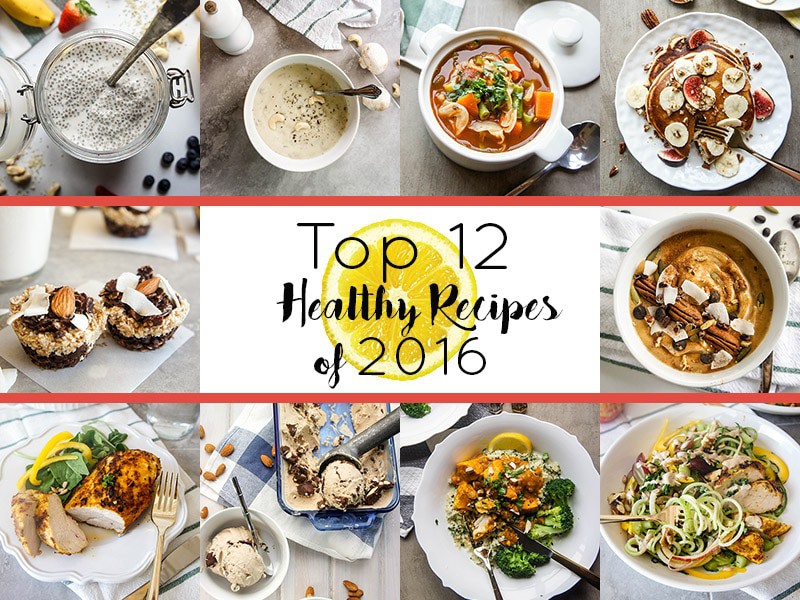 Looking at the list of the most popular recipes from this past year, I can tell you all have good taste. Some of my very favorite things to eat these days made this list.
2016 is over, and I am looking forward to 2017 for so many reasons! I have a lot of exciting plans with my blog, some interesting partnerships I've been developing, and a brand new camera and a plan to learn more about photography.
Let's dive right in to some deliciousness!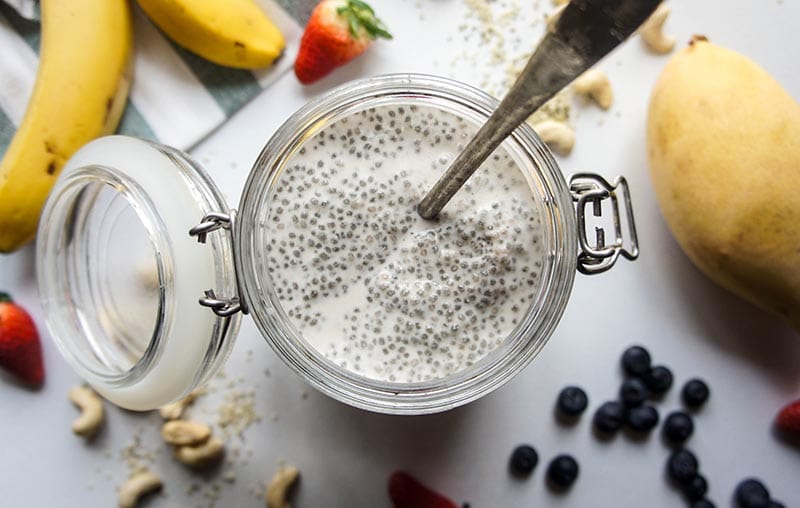 I started making this Whole30 Chia Breakfast pudding while doing the Whole30 last spring, and it saved my sanity. I had a new baby, was working full time, and needed healthy make-ahead breakfasts to take to lunch. Omelets and veggie scrambles aren't so easy to make before work (with an infant in one arm), so I needed something healthy that could be made ahead of time. This recipe is enough for 3 breakfasts, and can be put together in 5 minutes. I ate this for several months almost every morning– I would split it into 3 jars, and then the morning of, add a scoop of nut butter and grab berries, a banana, or some mango chunks to add to it.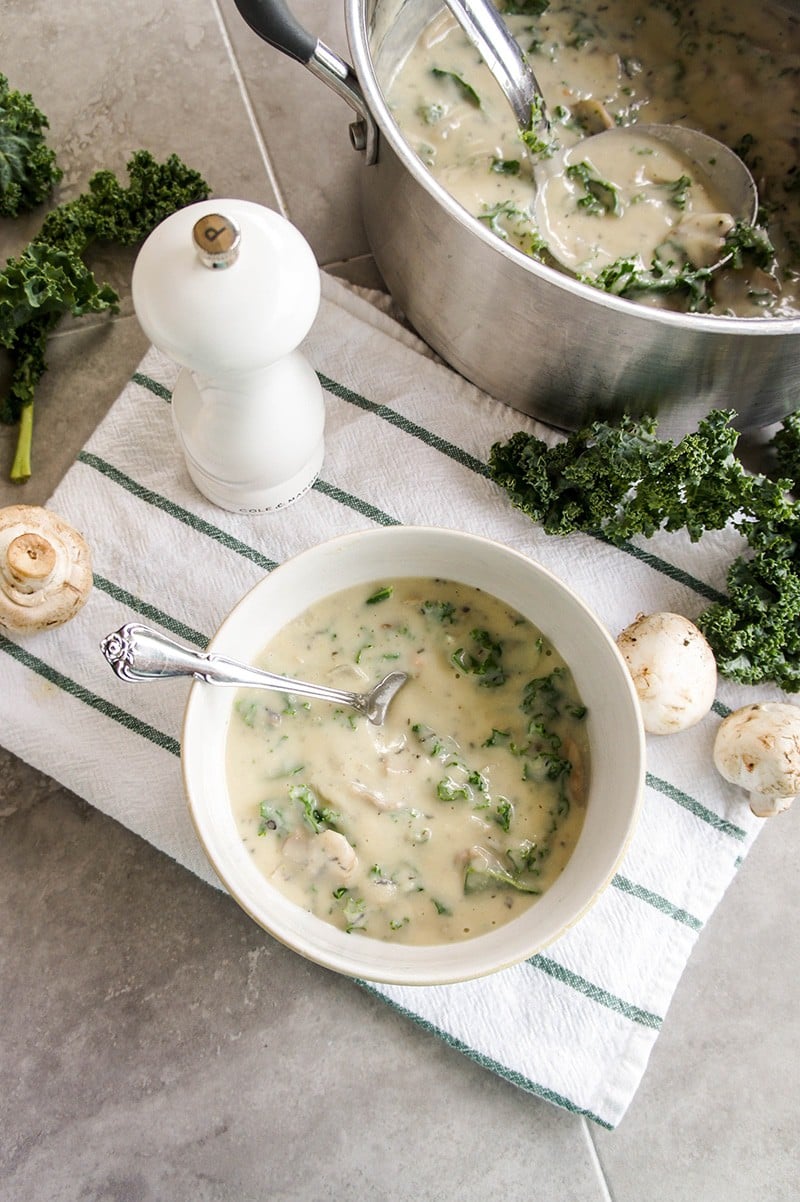 I made this soup with Thanksgiving in mind, knowing I wanted a healthier version of this soup to make a green bean casserole. This recipe makes a killer comforting soup, and there are directions to make a condensed version to use in your favorite recipes. I was really surprised how popular this recipe was– seems many people are looking for healthier holiday options!
I've been making this soup (or versions of it) for years, and finally got around to posting the recipe. It's packed full of veggies, and features some amazing Mexican spices in a tangy and spicy broth. This is a great recipe for January when everyone is trying to take off a few holiday pounds, or just trying to eat more vegetables. I love making a huge pot of this, and we will eat it for days. Talk about a tasty way to get in your 5-a-Day.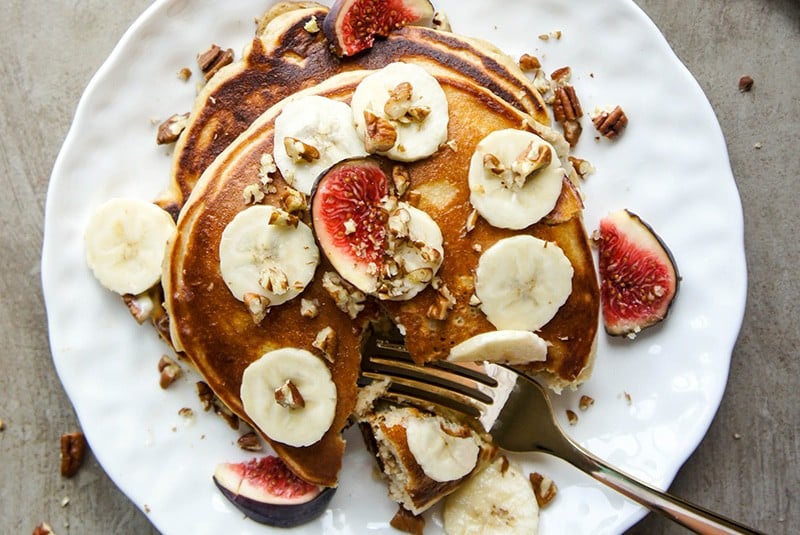 Yum. This was another sanity saver recipe this year. Xander started off being an amazing adventurous eater, and he still is, when he feels like it. When he doesn't "feel like it", it's hard to get more than bread and fruit in the little guy. These pancakes are made of oatmeal, eggs, and yogurt, very healthy, clean breakfast ingredients, and jazzed up with fruit (we love bananas, blueberries, peaches and mangos). I like to make a double batch, and then it's easy to make Xander and I a pancake in the mornings for a few days.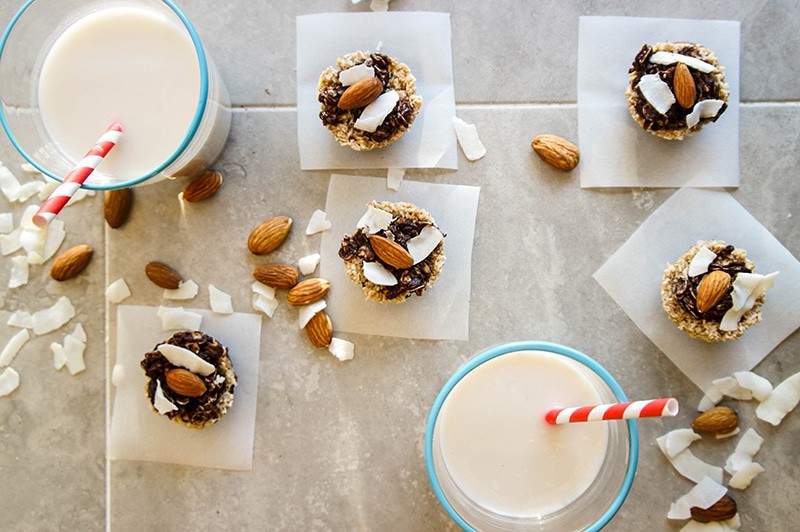 My favorite candy bar and my favorite cookie from my childhood smashed together into a healthier, 5-minute treat. These are high in healthy fats, low in sugar, and have amazing almond and coconut flavor. I kept these in the freezer for a few months and gave them to Xander when he was going through a phase of not eating much– he's a little guy, and the nut butter and coconut oil are both really good for him.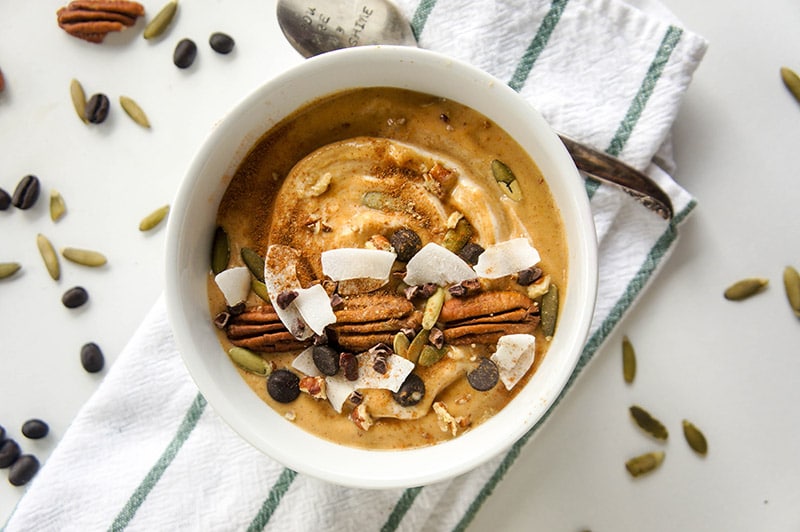 I can't believe I haven't made one of these in months! It's really such a treat. Made without sugar, just healthy fruits, yogurt, pumpkin, and tons of spices, this breakfast even has the coffee mixed right in. So much better than the coffeehouse drink!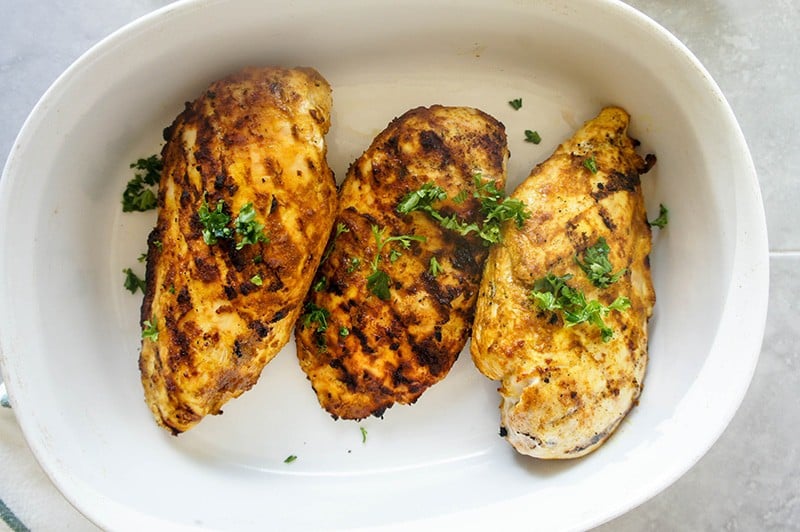 Oh yes. This chicken. Made all summer while we were staying in Oregon with my mom, who has a wonderful charcoal grill (really tastes the best!). This chicken tastes best if you have a couple of hours to marinate it, but can be made just a few minutes ahead also. All the spices are delicious, but also have a ton of health benefits, which you can read about in this post. We used this chicken sliced over salads all summer.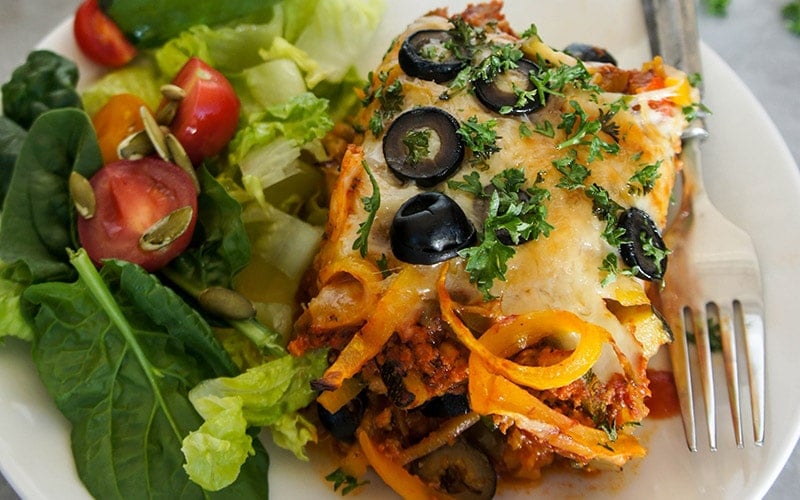 I used my spiralizer a ton this summer. Mostly for cucumbers (seriously so delicious), but also for butternut squash noodles, which we used as a side for spicy curries and spaghetti sauce. This fall, I had the brilliant idea to use them in place of spaghetti in a baked dish. This was seriously one of the best things I ate all year.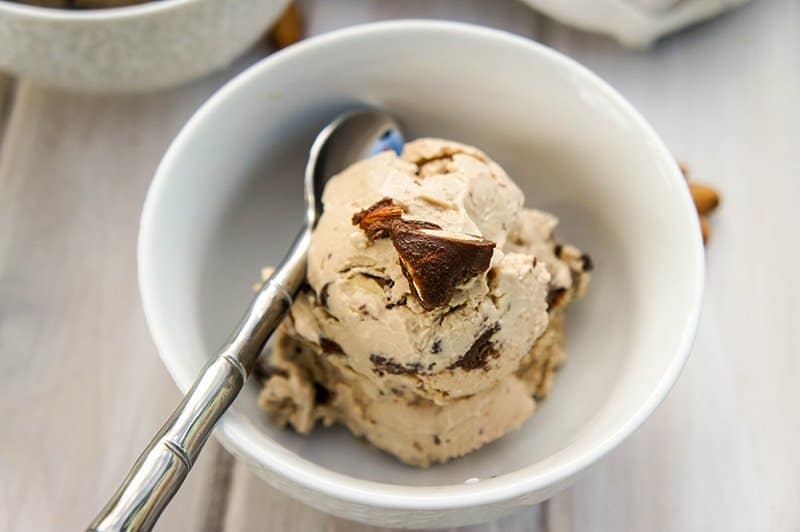 My mom's ice cream maker got a serious workout last summer. We were buying greek yogurt at Costco, and eating frozen yogurt covered in berries for dinner some nights (hey! It's high in protein!). This was a brilliant version– I made a healthy almond butter fudge, and a mocha flavored yogurt, for the nights we felt like being a little more indulgent.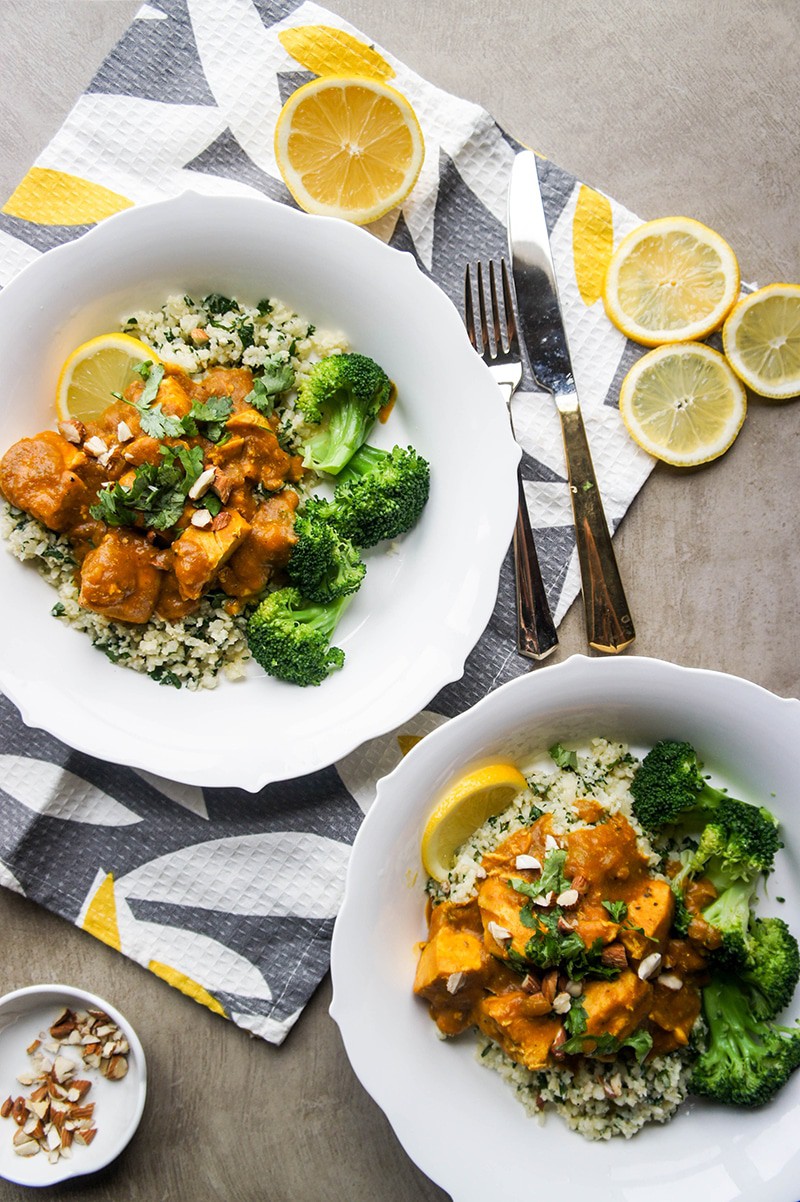 I've gotten such good feedback on this recipe, and have made it several times for guests. So much flavor, and it's so easy to put together in a crockpot. The chicken absorbs the spices and is super moist (it's especially amazing if you take the time to let it cook on low). I'd love to try this in an Instant Pot and see if I can get the same results quicker! Most days, I don't care though. I can put it together after lunch and I love having the smells in my house all afternoon.
Whoever decided to start adding chocolate chips to zucchini baked goods was a genius. These muffins are a twist on my Buckwheat Blueberry Muffins, one of the first recipes I posted on the blog. I had forgotten about them until a reader commented on them saying they were great because they weren't crumbly. I had to remake them to just to remind myself how good they were!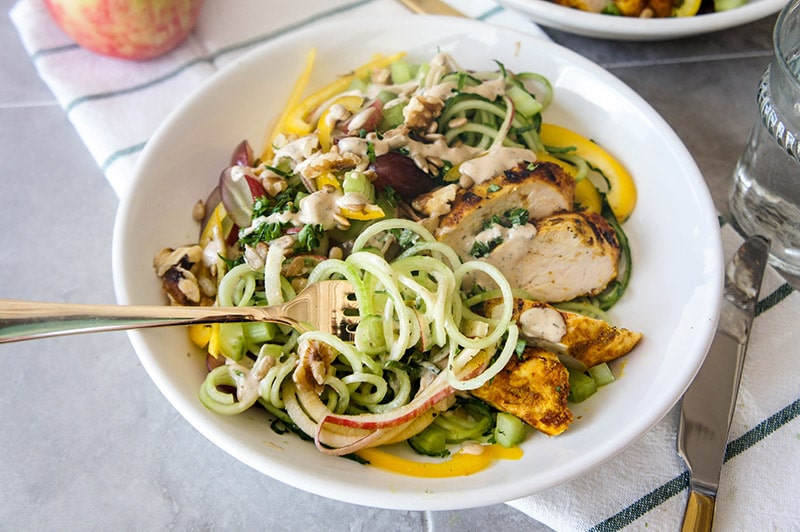 This salad sealed my love of my spiralizer. Cucumber noodles are so refreshing, and so much fun to eat. I threw in a spiralized apple, some sliced grapes and walnuts for a ton of flavor and a fun twist on the classic Waldorf Salad. I also made a creamy dressing with cashew butter, but we ate this salad all summer with a simple drizzle of olive oil, lemon juice and balsamic vinegar, and I might even prefer it that way.
Happy, healthy 2017!