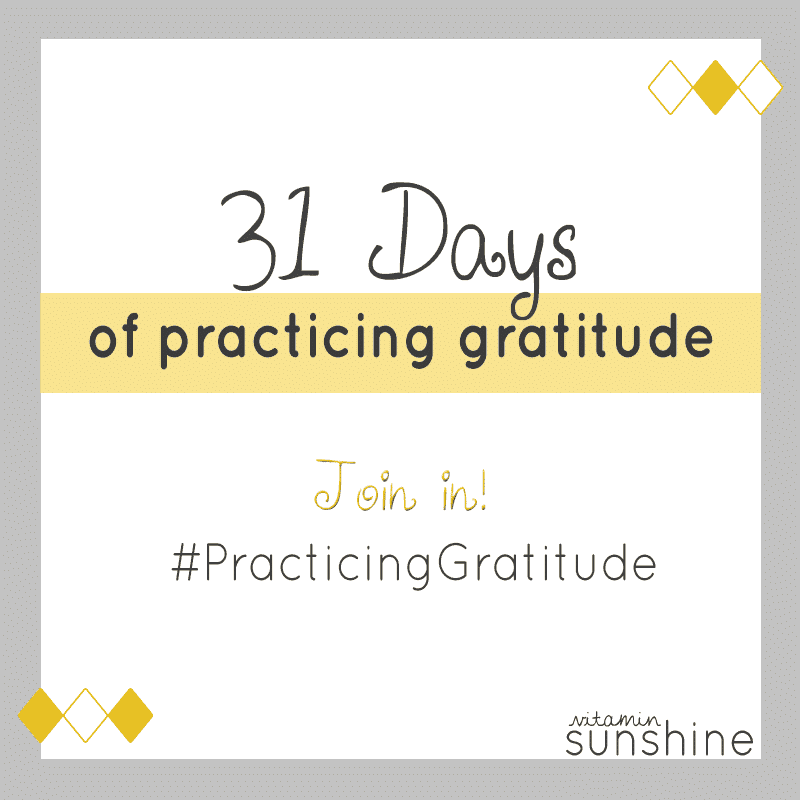 Fall is a magical time of year. As the temperatures dip lending cool breezes, and the sun still shines, it's hard not to feel pretty grateful for the magic melding of temperatures, the beautiful turning of the leaves, and the abundance of fall produce crowding stores and farmers markets.
Halloween, the promise of Thanksgiving and Christmas not far off. So much time with family and friends to look forward to. Traditions, decorations, seasonal treats, like apple cider and warming soups.
With the rush of life, it's easy to get swept up in busy, and forget to pay attention to the little things that make our lives richer. If you find yourself getting stressed, struggling with your mood because of the cold temperatures, or just unsatisfied with your life, practicing gratitude can help remind you of all the reasons you have to be grateful.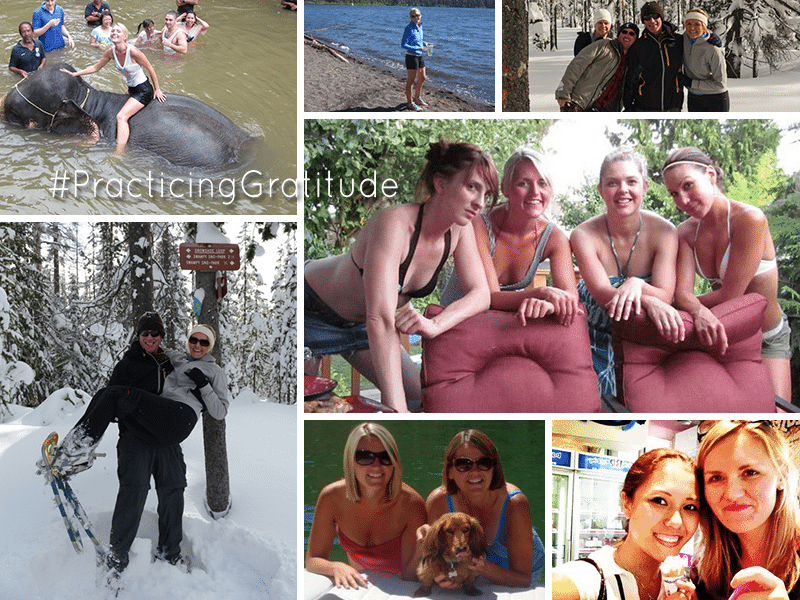 Throughout November, I will be posting to Facebook and Twitter ideas for making practicing gratitude more of a part of daily life.
Follow me on Facebook or Twitter to receive daily inspiration. #PracticingGratitude
I will do being each thing on this list throughout the month, and sharing how I feel with you as well!
And please, join in –> share your ideas, post photos, or tell me any reactions you get when you start practicing gratitude more mindfully.
Thank a family member for something he/she did to help you this week. Let them know you appreciate and notice his/her efforts.
Go for a walk, without music, and be mindful of the weather, the sunshine, the falling leaves, or the landscape around you.
Buy a coworker a cup of coffee or tea, "just because." Better yet, invite them to the coffee shop with you during a break.
Make a family member (or friend) his/her favorite meal or side dish for dinner.
Light a fragrant candle, grab a book, and give yourself some much needed time to de-stress.
Go to a yoga class, on a walk, a run, or participate in another fitness activity. Focus on what you appreciate about your body, and all it can do.
Make a point to compliment your coworkers. What do they do that makes your job easier or better, or simply makes our day brighter?
Buy a beautiful piece of fruit or a vegetable that you might not normally splurge on. A giant apple, a pomegranate, or a beautiful squash. Take time to appreciate it's beauty, and take your time savoring its flavor.
Call a friend who lives far away. Share a memory, and tell the person why you miss them.
Hold open a door for a stranger. Or simply smile and say hello as you're passing someone.
Bake some delicious cookies or banana bread. Take some of it to a friend. Or bake something especially for a friend.
Comment on a blog you love, and make sure to tell them how long you've been reading and how they've inspired you.
Send your partner or child a quick email, just because, to say I love you. Tell them something you appreciate about who they are.
Write a list of 5 things you love about your job.
Call your mom or dad, and remind them of one of your favorite memories from childhood.
Plan to meet up with a friend you haven't seen in a while.
Make yourself your favorite meal, and share it with a loved one.
Sit outside (or go for a walk), regardless of the weather, and soak in some sun rays to replenish your Vitamin D stores.
Write a friend or family member a quick, heartfelt, hand written note. Give it to them, or send it snail mail.
Volunteer, or donate money to help others who are less fortunate.
Take a walk with your partner or a friend, and take turns counting your blessings. What do you have to be grateful for this week?
Think of someone you'd like to get to know better. Make a point of asking them a few questions about themselves.
Prepare something for your Thanksgiving dinner ahead of time. Be grateful for having 1 less thing to do the day of, when you have friends or family around to entertain!
Do a Thanksgiving craft with a child. Your child, a friend's child, or a neighbor. Ask him/her what he/she is grateful for.
Clear something from your schedule that isn't essential. Spend the time with your partner or a friend instead.
Pull out a favorite music album. Remember how it makes you feel (energized? relaxed?).
Don't get swept up in serving the perfect meal or being the perfect host/hostess. Focus on what really matters– time together with your loved ones.
Make the perfect leftovers sandwich (and be grateful it's already cooked!).
Buy (or make!) a Christmas gift for a special person early.
Write a thank-you card to the host of your Thanksgiving dinner, or someone who helped you host.
Post a photo of you and a friend on Facebook, and thank them for the memory.
I'm excited to hear all about what you're grateful for this November!