Roasted Brussels Sprouts with Pomegranate and Pecans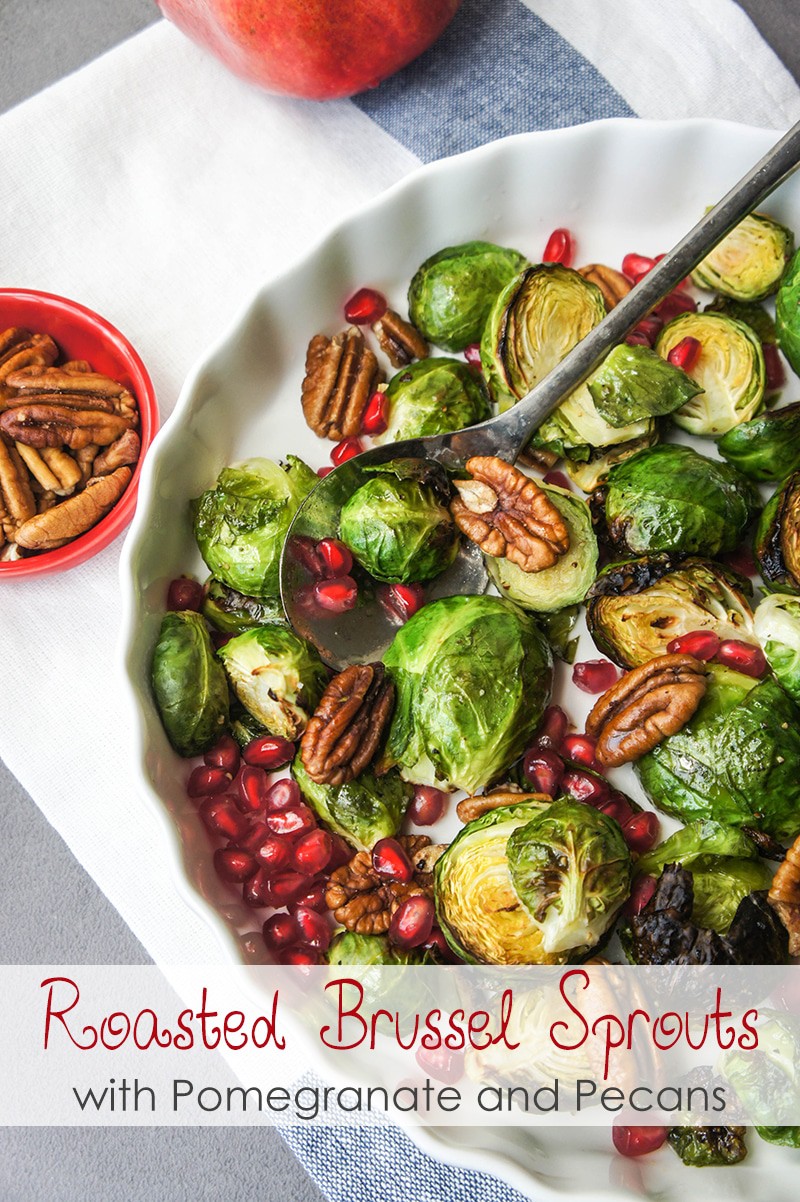 1 pound brussels sprouts
1 teaspoon olive oil
1 teaspoon honey
sea salt and freshly ground black pepper, to taste
⅓ cup pecans
½ cup pomegranate arils
2 teaspoons lemon juice
Preheat the oven to 450 f, or broil on low.
Cut the ends off the brussels sprouts, and clean off any leaves that are wilting or eaten by bugs. Slice in half.
In a baking dish, add brussels sprouts, then lightly coat with olive oil and honey, and season with sea salt and pepper.
Bake on a rack near the top of the oven for the most crispy leaves. Bake for 12 minutes, until brussels sprouts are browning on the outside, but not overly cooked. They should maintain a bright green color. Add the pecans, and continue to bake on a lower rack in the oven for another 3-5 minutes, being careful not to burn the pecans. Alternatively, toast the pecans separately and add them in. This might be a good idea if you're preparing these for a holiday dinner while there's a lot going on in the kitchen to prevent forgetting about them!
Allow to cool for a few minutes, then toss with lemon juice, and sprinkle the pomegranate arils over the top.
Recipe by
Sunkissed Kitchen
at https://sunkissedkitchen.com/roasted-brussels-sprouts-with-pomegranate-pecans/