Vegan Hazelnut Hot Cocoa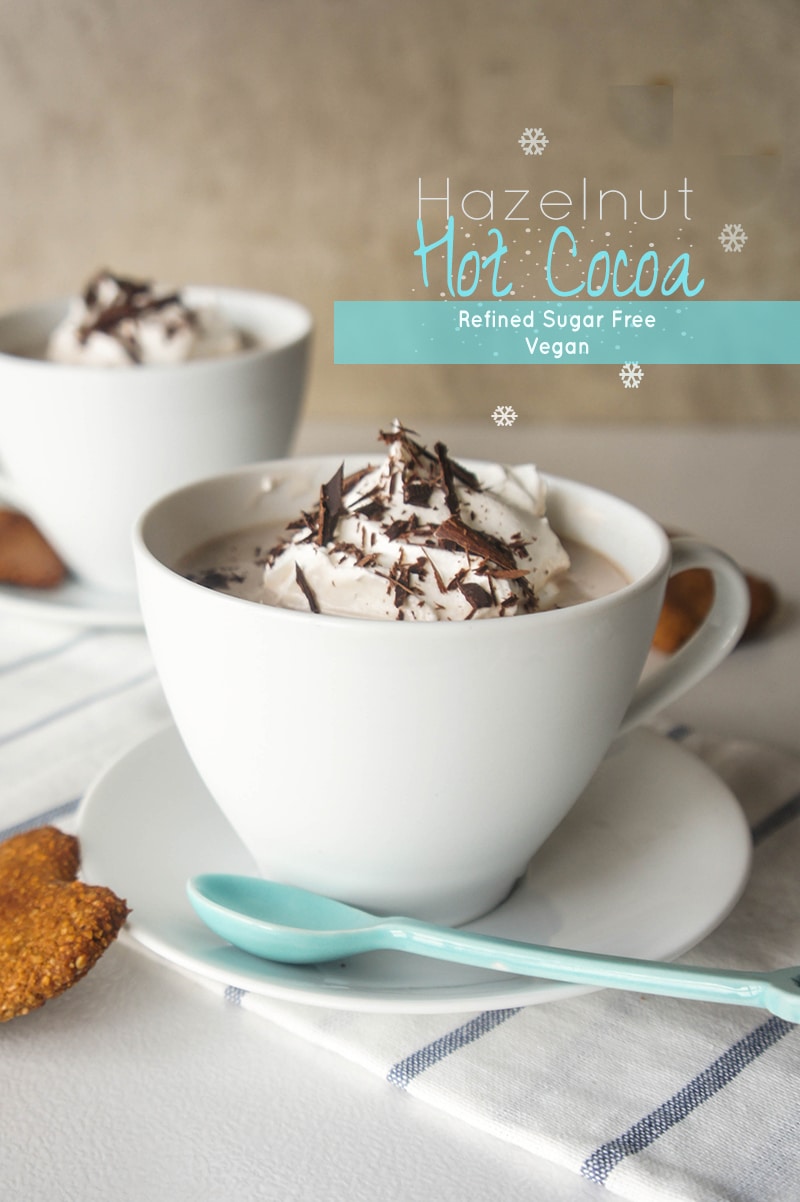 ½ cup hazelnuts
1⅔ cup water
2 medjool dates
2½ teaspoons raw cocoa powder
1 teaspoon vanilla
¼ teaspoon almond extract
pinch of sea salt
coconut whipped cream (to garnish, optional)
Soak hazelnuts in water overnight, or in the refrigerator for up to 5 days.
Prior to making the hot cocoa, soak dates in hot water for about a minute to soften. This isn't necessary if you're using fresh, soft dates, or have a high speed blender.
Rinse and drain the hazelnuts. Add the nuts to a blender with ⅔ cup water. Process until the nuts have formed a paste, about 2-3 minutes.
Add the dates, cocoa powder, vanilla, almond extract, and sea salt. Slowly add the rest of the water, processing, until all the ingredients are mixed well (about 1-2 minutes more).
Strain the mixture through cheesecloth. It helps to use a spoon to stir up the pulp that settles. When most of the liquid has drained through, squeeze the pulp and try to extract as much liquid as possible.
Gently heat up the hazelnut milk, or enjoy cold.
Garnish with coconut whipped cream, if desired!