Gluten Free Graham Crackers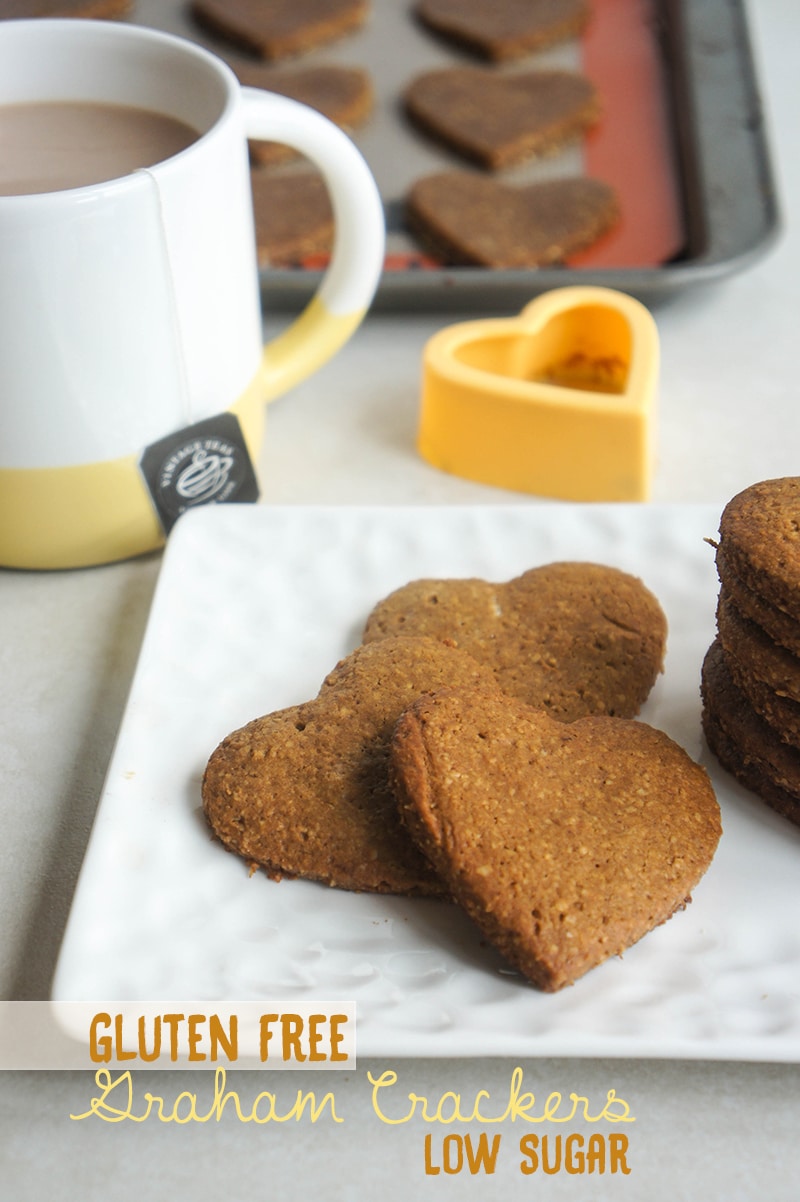 1¼ cup blanched almond flour
1 cup oat flour (a little less than 1 cup rolled oats processed in blender or food processor)
¼ cup buckwheat flour (buckwheat groats processed in blender)
1 tablespoon arrowroot powder
1 teaspoon baking powder
½ teaspoon sea salt
½ teaspoon cinnamon
½ teaspoon ground ginger
3 tablespoons coconut oil (melted)
3 tablespoons honey
1 tablespoon blackstrap molasses
1 egg
1 teaspoon vanilla
In a mixing bowl, mix together dry ingredients.
In a separate bowl, add all wet ingredients, and mix well.
Add the wet mixture into the dry ingredients, and stir until there are no more dry spots.
The dough will be sticky. Put it on a sheet of parchment, and fold the parchment over it. Use a rolling pin to spread the dough into a thin (1/4 inch), even layer.
Place it in the freezer flat for an hour or overnight.
When taking it out of the freezer, use the rolling pin again to ensure the layer is as even as possible (otherwise, the thinner parts will burn).
Preheat oven to 325 degrees f.
Use a cookie cutter to cut into shapes, or just cut into squares. Place on a lined cookie sheet.
Bake for 15-17 minutes. Open the oven door to release some heat, then close the door, leaving the cookies in to crisp for another 10 minutes.
The cookies stay fresh best stored in the refrigerator or freezer.
Recipe by
Sunkissed Kitchen
at https://sunkissedkitchen.com/gluten-free-graham-crackers/