Gluten-Free Chewy Cherry Coconut Cookies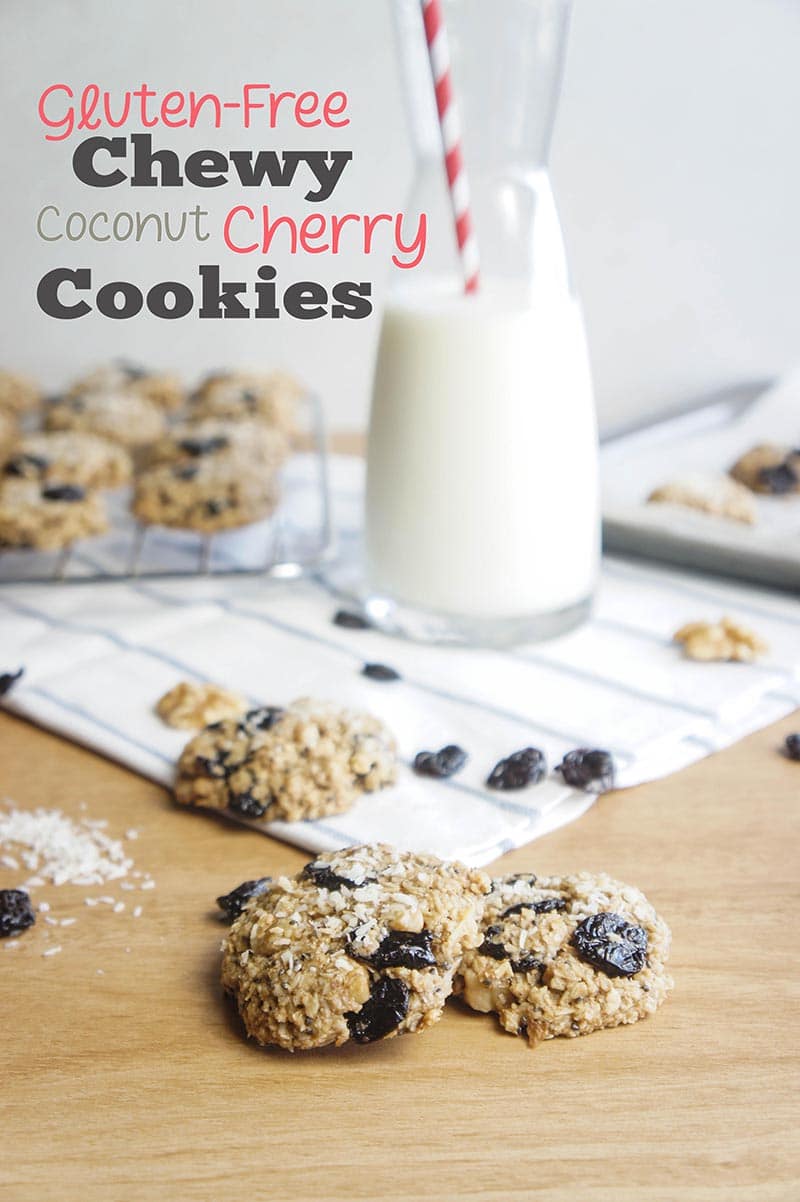 1½ cups walnuts (divided)
1½ cups oatmeal
½ cup coconut
1 tablespoon chia seeds
½ teaspoon sea salt
½ teaspoon baking soda
¾ cup tart dried cherries
1 egg
¼ cup brown sugar
¼ cup coconut oil (liquid)
1 teaspoon vanilla
Preheat oven to 300 degrees f.
Add walnuts to a lined cookie sheet. Bake in preheated oven for 10 minutes.
Remove walnuts to cool, and raise oven temperature to 350 degrees f.
Add oatmeal and 1 cup toasted walnuts to a food processor bowl, and process until a coarse flour forms, bring careful not to over process and turn the walnuts into nut butter.
Add the other dry ingredients, except for cherries, and mix.
In a small bowl, add all the wet ingredients, and mix well together.
Add the wet ingredients to the dry, and pulse 6-10 times, until flour is all wet.
Roughly chop remaining ½ cup of toasted walnuts.
Add cherries and chopped walnuts to food processor bowl, and mix in with a spoon.
On a lined cookie sheet, scoop dough into balls, and then press down into desired thickness. I left mine on the thick side.
Bake for 11-12 minutes.
Allow to cool for 10 minutes before removing from pan.
I highly suggest storing in the freezer! I love them directly from the freezer, and they become even more chewy.
Recipe by
Sunkissed Kitchen
at https://sunkissedkitchen.com/gluten-free-chewy-cherry-coconut-cookies/