Tropical Green Smoothie Bowl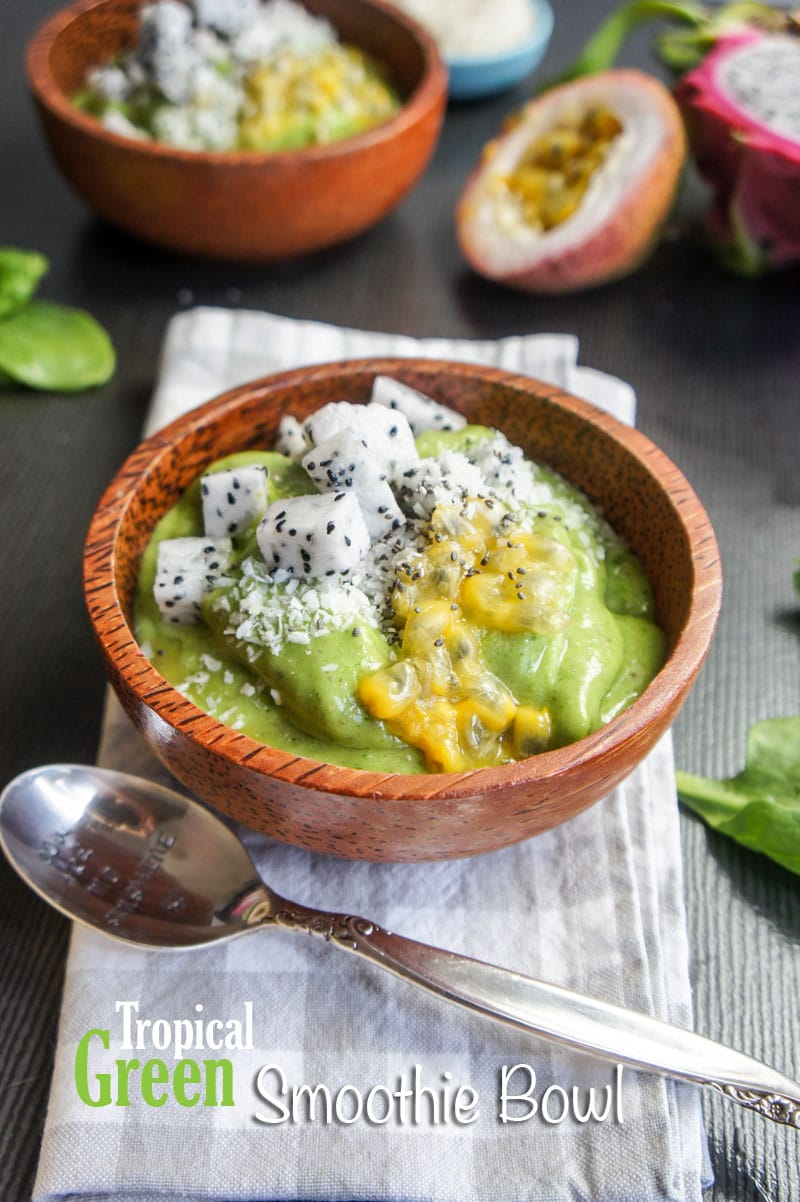 ½ teaspoon lemon juice
¼ cup coconut milk
½ cup water (or coconut water)
½ tablespoon chia seeds
2 cups fresh spinach
½ banana, frozen
½ cup pineapple, frozen
½ cup mango, frozen
6 ice cubes
unflavored, unsweetened protein powder (optional)
unsweetened shredded coconut
fresh fruit (dragon fruit, passion fruit, mango, pineapple, banana, etc.)
a sprinkle of chia seeds
Add all ingredients, liquids first, followed by spinach and chia seeds, and then frozen ingredients, to a blender.
Blend well. A high speed blender works well for making really thick smoothies, but isn't necessary. If your blender needs more liquid, add water a few tablespoons at a time.
Top with coconut, fresh fruit, and a sprinkle of chia seeds.
Recipe by
Sunkissed Kitchen
at https://sunkissedkitchen.com/tropical-green-smoothie-bowl/