Lightened Up Basil Walnut Pesto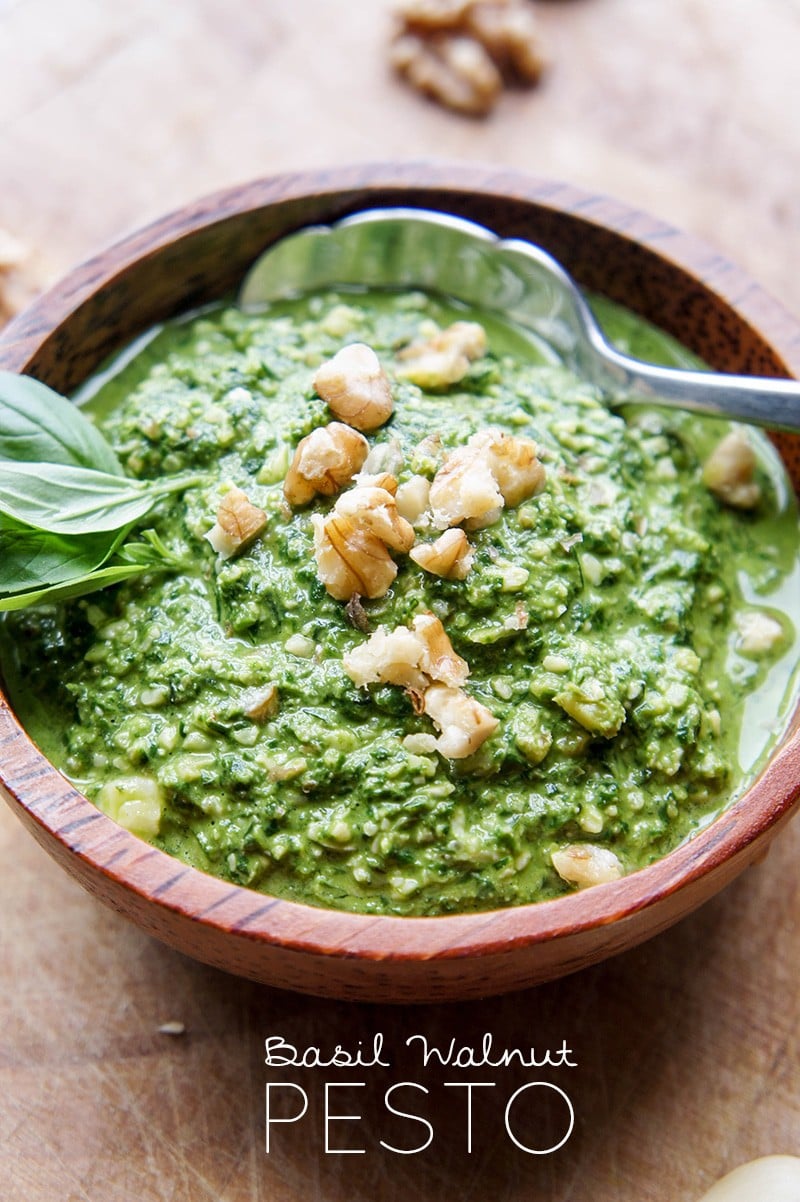 4 cups fresh basil, loosely packed
2½ tablespoons lemon juice
2 tablespoons olive oil
2 tablespoons water
¼ cup parmesan cheese
¼ cup walnuts
1-2 cloves garlic, minced
sea salt & fresh ground black pepper, to taste (I used less than ⅛ teaspoon sea salt)
Wash the basil and remove the leaves from the stems.
Add basil to the blender, and blend using a tamper stick until the leaves are broken up. If using a standard blender, push the leaves down several times and start again.
Once the leaves are broken up, add lemon juice, olive oil, and water. Blend until the basil and liquids become a paste.
Add the parmesan, walnuts, and minced garlic. Start by adding a pinch of sea salt and a few turns of black pepper. Once it's blended, taste, and adjust seasonings to taste.
Use as a dip, spread, or topping for a variety of foods.
Recipe by
Sunkissed Kitchen
at https://sunkissedkitchen.com/lightened-up-basil-walnut-pesto/