Chocolate Sunflower Butter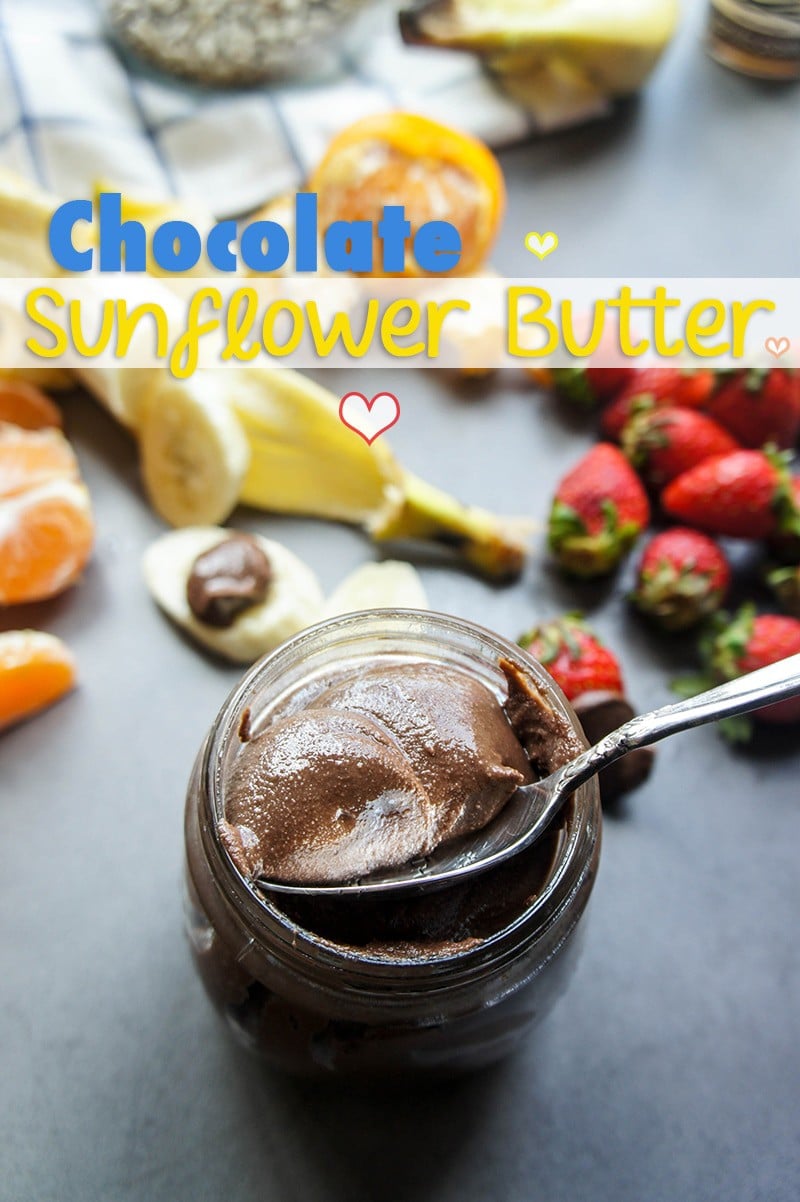 2 cups sunflower seeds
¼ cup coconut sugar
¼ cup coconut oil
2 tablespoons cocoa powder
2 teaspoons vanilla bean paste
⅛ teaspoon (+ a pinch or two) sea salt
Preheat oven to 325 degrees fahrenheit. Spread sunflower seeds out over a cookie sheet. Toast sunflower seeds for 10 minutes. Allow to cool for about 10 minutes.
In a blender, add coconut sugar, and blend until a fine powdered sugar forms (see photo above).
Add the still warm sunflower seeds, and pulse until seeds are broken down into a meal.
Blend mixture, scraping sides as necessary, for 3-4 minutes. The sunflower seeds should begin to form a paste, or might be breaking down into a sunflower butter at this stage.
Add coconut oil, and continue to blend another 3-4 minutes. This will result in the sunflower butter becoming extra smooth and drippy.
The blending time here is for a high speed blender, like a Vitamix. If using a conventional blender, blend times will be longer. This can also be made in a powerful food processor, but the times will be at least double.
Add cocoa powder, vanilla bean paste, and sea salt. I liked almost a ¼ teaspoon of sea salt, but start with ⅛, then add a pinch until it tastes balanced to you.
Recipe by
Sunkissed Kitchen
at https://sunkissedkitchen.com/chocolate-sunflower-butter/