Hello, from Thailand 🙂 We are up enjoying our first vacation of the summer.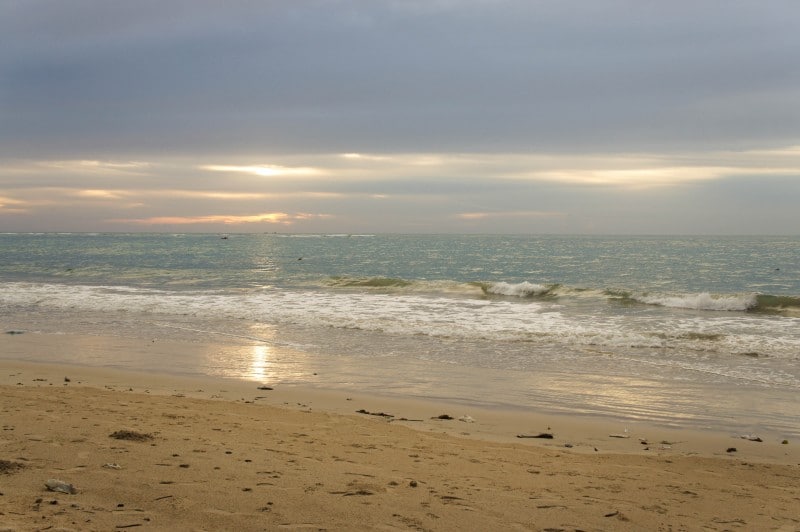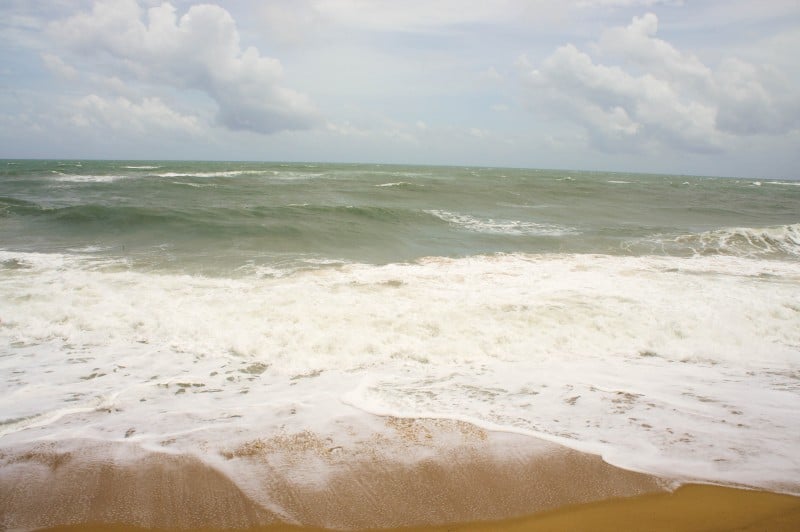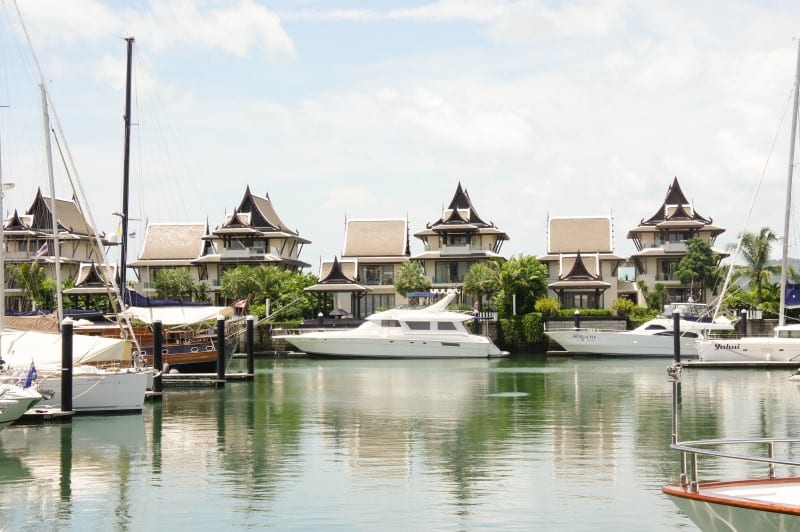 We have been having a great time in Phuket. We come here every year, so we no longer spend very much time exploring the island. We know the places we like to go, and generally stick close to where we stay. This week is all about relaxation, spending time together, and de-stressing. We spend several hours a day going for long walks, runs, spending time in the gym, and taking yoga classes. Like a health retreat. The week is all about feeling healthier and calmer.
Of course, all of that is balanced out by hours spent by the pool (reading our Kindles!), drinking Singhas at sunset, and eating incredible Thai food.

These iPad apps are ones I use weekly at home. This week is no exception! I am taking the extra relaxed time I have in the gym to really explore Fitness Buddy and start to track my weight training progress- a luxury, since a lot of my workouts at home are rushed because of the 1000+ other things I have to do on any given day 🙂
(1 year, $14.99 for full version)

I've used this app on my iPad for a year, and still love it. I used to free version for the first 4-5 months, and was very happy with it. With the free version, you have access to quite a few featured workouts. The good news is, since the featured workouts change, you can't get in a rut of doing the same workouts over and over again. The bad news is if you really like a workout, it may or may not still be available the next time you try to grab it.
There were enough workouts that I loved that were taken off the featured list for me to eventually spring for the paid 1 year membership. I love this because the workouts you do are saved under "My Workouts," and its really easy to find the ones you like.
(Free Version- 400 exercises – buy full version for $1.99! — 1700+ exercises, or an extended version with even more workout routines for $4.99/month)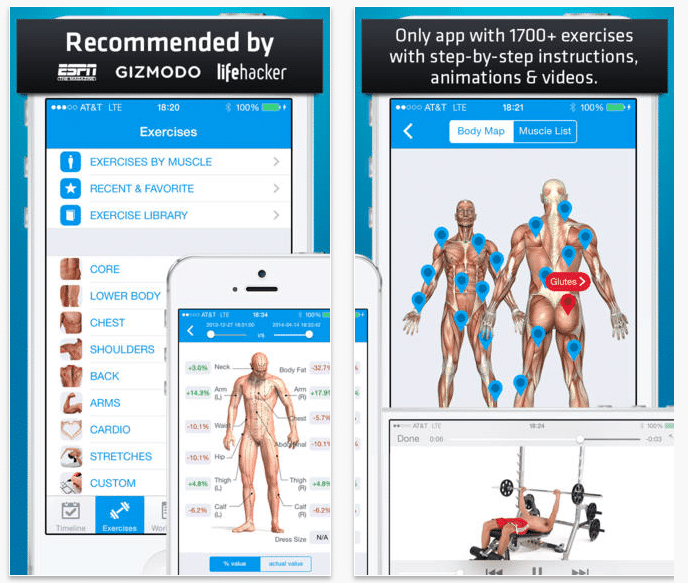 What I love about Fitness Buddy is the exercise demos. I've been a gym-goer for a long time, but have never really pushed myself too much with strength training. I've done the machines. I do squats and lunges and step ups, and can lift hand weights or do bench presses. But I knew I wasn't doing enough of a variety to really build muscle.
I also can never remember how heavy the weights were during my last workout, so I waste time trying to figure out where I should be each time.  Fitness buddy, in addition to the great demos, allows you to enter the weights, reps and sets of each exercise in a workout, and saves the data. The next time you're doing the same exercises, you can check back on the weights you used previously.
I've used the free version for 6 months and been very happy with it. I don't spend enough time in the gym to learn 1700+ new exercises. However, I finally did buy the paid version just to have more variety in my workouts, since the free version only comes with 3 different workouts.
(Free! Plus she has some great recipes on there)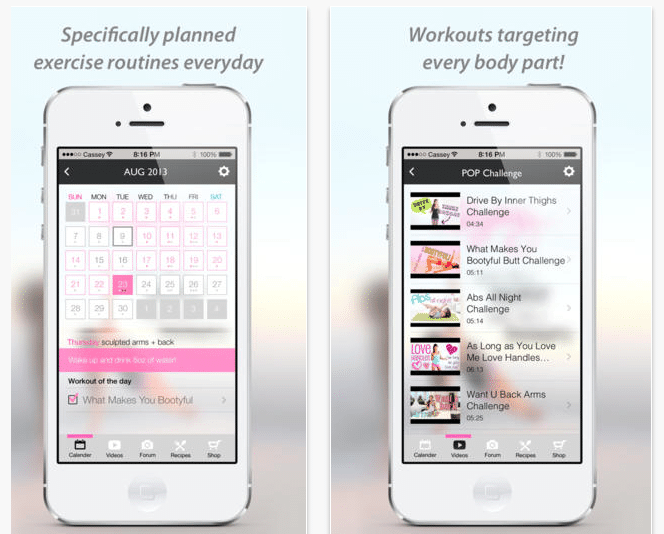 Cassey Ho is adorable, and her workouts are scorchers! Ouch! Her pilates-based workouts have entertaining themes, like the Victoria's Secret Series, "As Long as you Love me Love Handles," and the Cocktail Dress Series. The app also has a workout calendar (for beginners or more experienced users) that shows recommended workouts and recommended rest days.
Her workouts are available on her YouTube Channel. The app makes them easier to access, and also makes it easy to take her to the gym with you! I usually do her workouts in my condo when I don't have time to go to the gym, since they usually require very little equipment, if any at all.
 Ted Talks
(totally free!)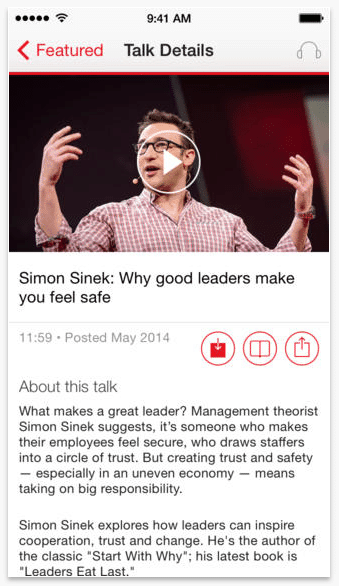 Yes! Ted Talks. On nights when I get home from work feeling wiped, I can usually motivate myself to go zone out on the elliptical and watch Ted Talks. After 2-3 talks, I've gotten in 45 minutes of cardio, and usually don't even get off until I finish my last talk. Zoning out certainly isn't the best fitness strategy, but on the elliptical or stair stepper, I can maintain a pretty good speed while listening and watching. And 45 minutes of steady state is much better than the alternative of staying home!
Do you watch Ted Talks? Have you listened to any that inspired you lately? Please share in the comments below!
What other Fitness apps should I add to my iPad?
When I bought my iPad, I thought I would use it primarily for work. Boy was I wrong! It has become a great gym companion, travel companion, and also is great for browsing Pinterest on the couch when Alex tries to get me to watch Rugby with him!