This post may contain affiliate links. Please see my full
Disclosure Policy
for details.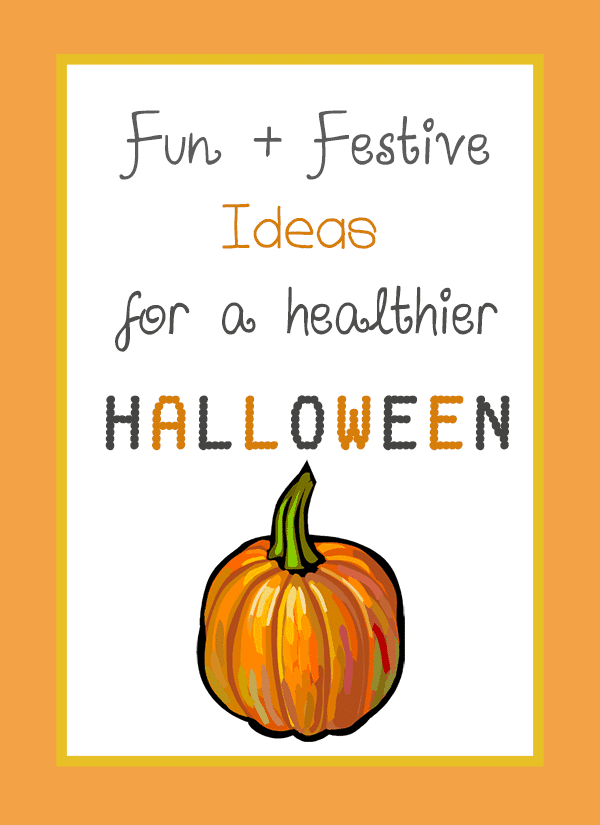 First off, I am not against all sugar. I don't think a candy bar is going to kill you, give your children cavities, or cause the world to cease to exist. It's very difficult to completely control a child's (or our own) diet, and making a food totally taboo is going to make it that much more appealing. Especially sugar, in all it's beautiful, whimsical, brightly colored packaging glory.
I do believe that we can have fun with food, make creative meals and snacks, and celebrate holidays without consuming excessive amounts of sugar and processed food.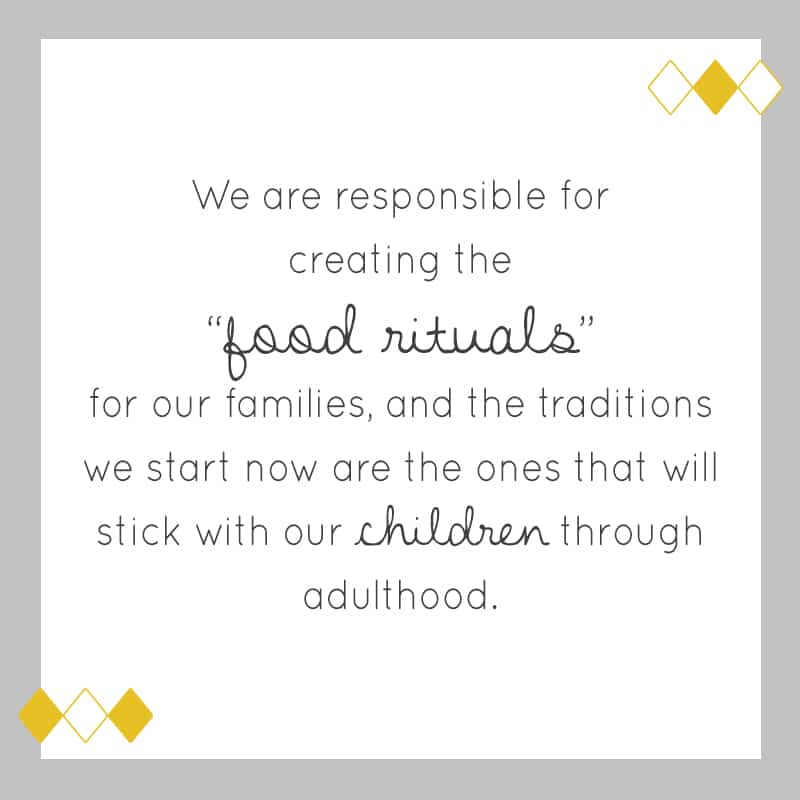 Healthier Trick-or-Treat Options
Candy is cheap, and kids love it, so it's usually easiest just to grab jumbo bags and pass it out. If you're one of those lucky people who get hundreds of trick-or-treaters, many of these ideas probably won't be feasible. But if you receive mostly the neighborhood kids, or friends' kids, try something healthy and creative this year!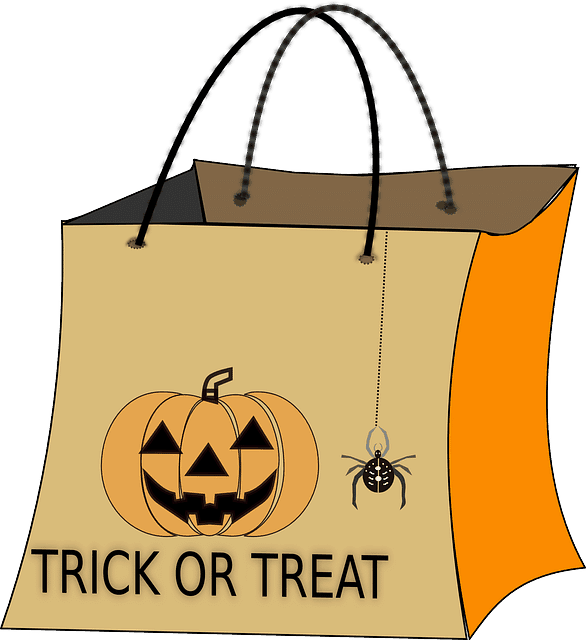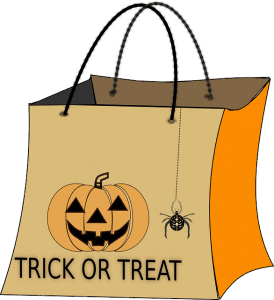 1. Larabars, Fruit Leather, or Nuts or Sunflower Seeds
If you want to give out a food item, there are healthy options that kids enjoy. Trying buying the seasonal (Snickerdoodle, Gingerbread) Larabar flavors, or buy a box of minis if you get a higher number of trick-or-treaters. Fruit leather is always fun, and is sold at Trader Joe's cheaply in a variety of flavors. Both Trader Joe's and Costco sell bags of individually packaged nuts and sunflower seeds for a good price. Kids love individually packaged things, and these are all options they enjoy eating.
2. Glow Sticks or Necklaces
Who doesn't love glow sticks? Many kids will pull off the packaging and activate the glow stick that very night. I've bought packs of 10 glow sticks at the dollar store before.
3. Money!
Dollar bills, if you don't get a lot of trick-or-treaters, or if you get a few more, go to the bank see if they have half-dollars you can pick up. Passing out money will guarantee your house doesn't get egged later on in the evening.
4. Playing Cards, Bouncy Balls, or Coloring Books/Game Books
If you stop by a dollar store to look for glow sticks and strike out, look for other small games or toy items that would appeal to a large range of children. Bouncy balls are ALWAYS a hit, but decks of playing cards, and coloring books for small kids, or books with puzzles and games for older kids, are always popular.
5. Stickers or Tattoos
Kids LOVE stickers. Find some fun Halloween ones, or even just big stars or a popular cartoon character. If you want to make them look special, put some stickers in a plastic bag, and tie the end with a bright ribbon.
Healthy (Festive!) Halloween Ideas
I've been collecting healthy ideas for celebrating Halloween on my Pinterest board, Happy Healthy Halloween <– follow for more great ideas!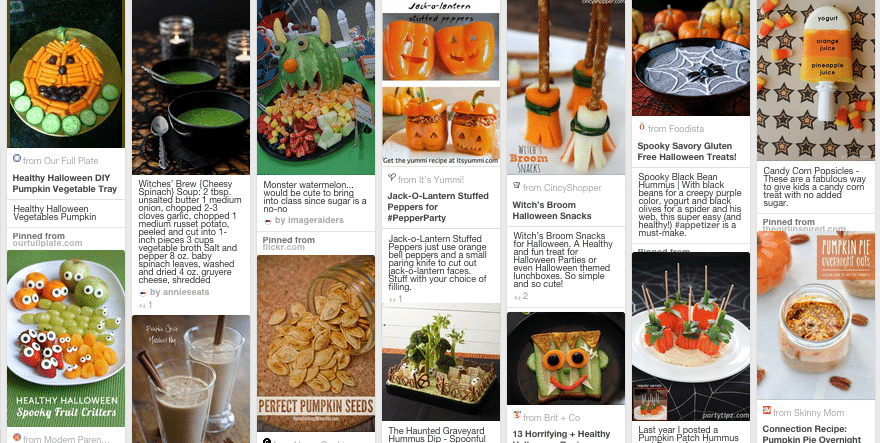 Here are some of my favorites!
Why not give your kids a nourishing, festive meal, to fill their bellies with nutrition before heading out to binge on candy? The presentation in these photos is amazing, and would make a fun Halloween night tradition for a young family. In fact, kids or no kids, I want this soup by candle light on the 31st!
Younger kids would go crazy for this! Such a fun way to make eating fruit exciting on Halloween. A great idea for a class party, or party at home.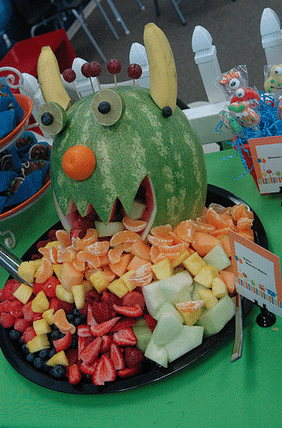 The kids will forget all about the candy when they see these fun treats!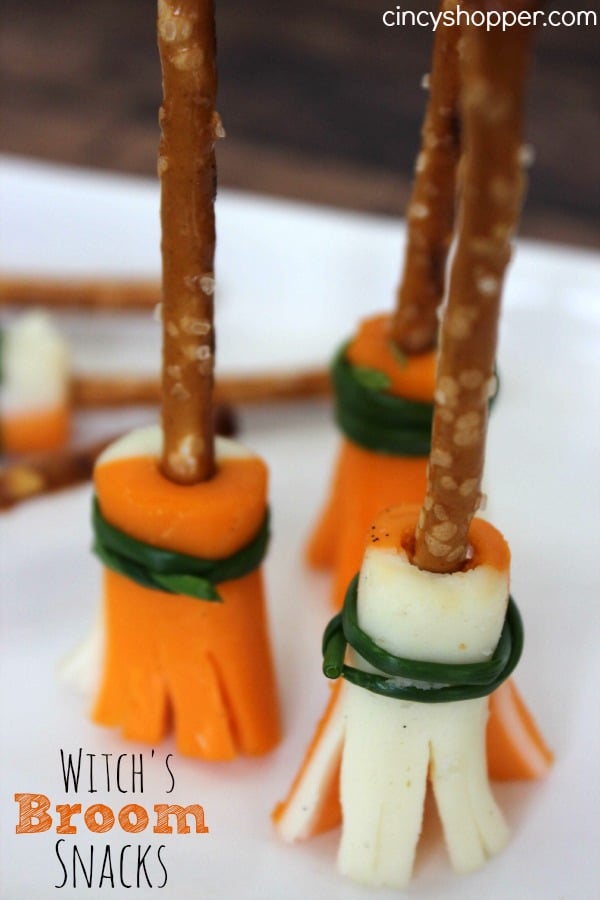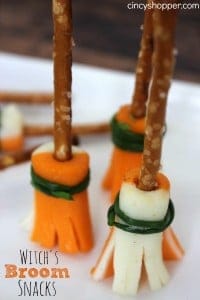 I love this idea- would take a few days (or all day) to make the layers, but would be possibly more fun to eat that actual candy corn! I'd love to try something similar with a smoothie.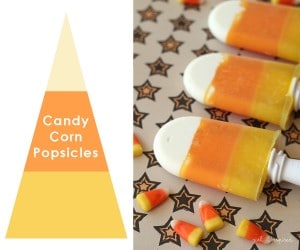 These would make a great Halloween dinner- easy to put together early, fun to eat, and a great boost of protein prior to the great candy haul.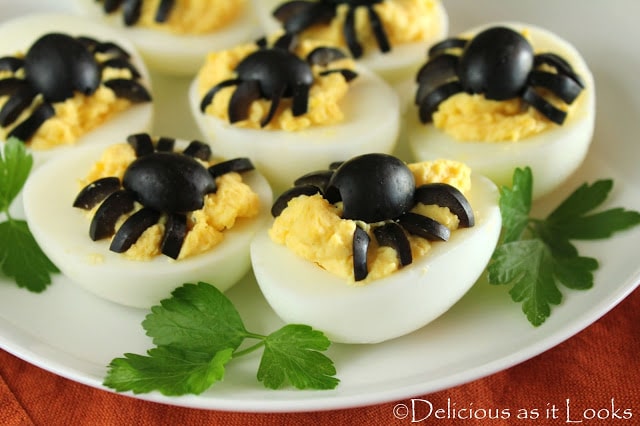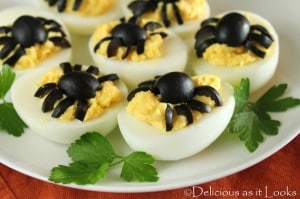 My mom loved doughnuts and apple cider on Halloween, since those were treats her parents bought every year on the holiday. I still want my cup of apple cider (see how powerful parent's influence can be?)! And while apple cider is healthy on it's own, I love this homemade, lightly sweet version I created last year.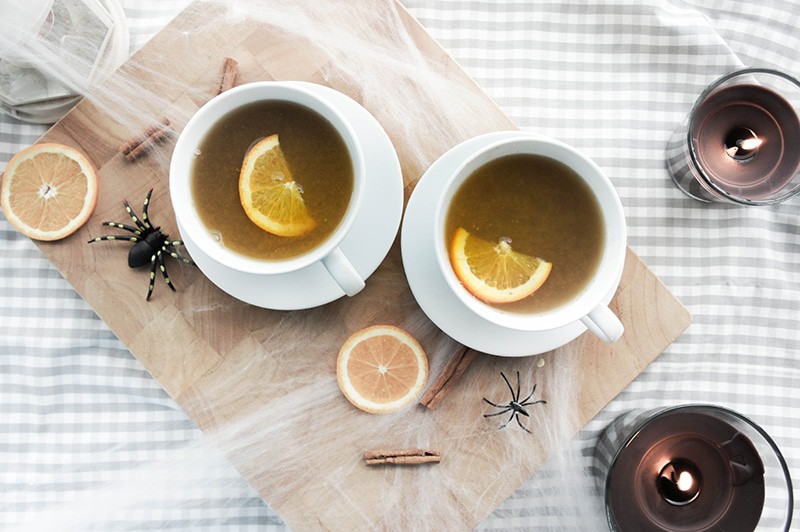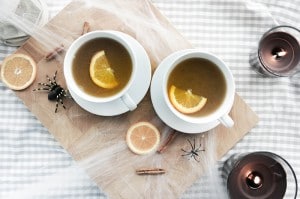 What healthy Halloween traditions do you have with your family?