Recently, I left my full time job as an IT Specialist at an International School to work on my blog full time, but most importantly, to be more present for my now 18-month old son. Never intending to choose this path, I was instantly drawn to the topic of Lisen Stromberg's new book, Work, Pause, Thrive: How to Pause for Parenthood Without Killing Your Career.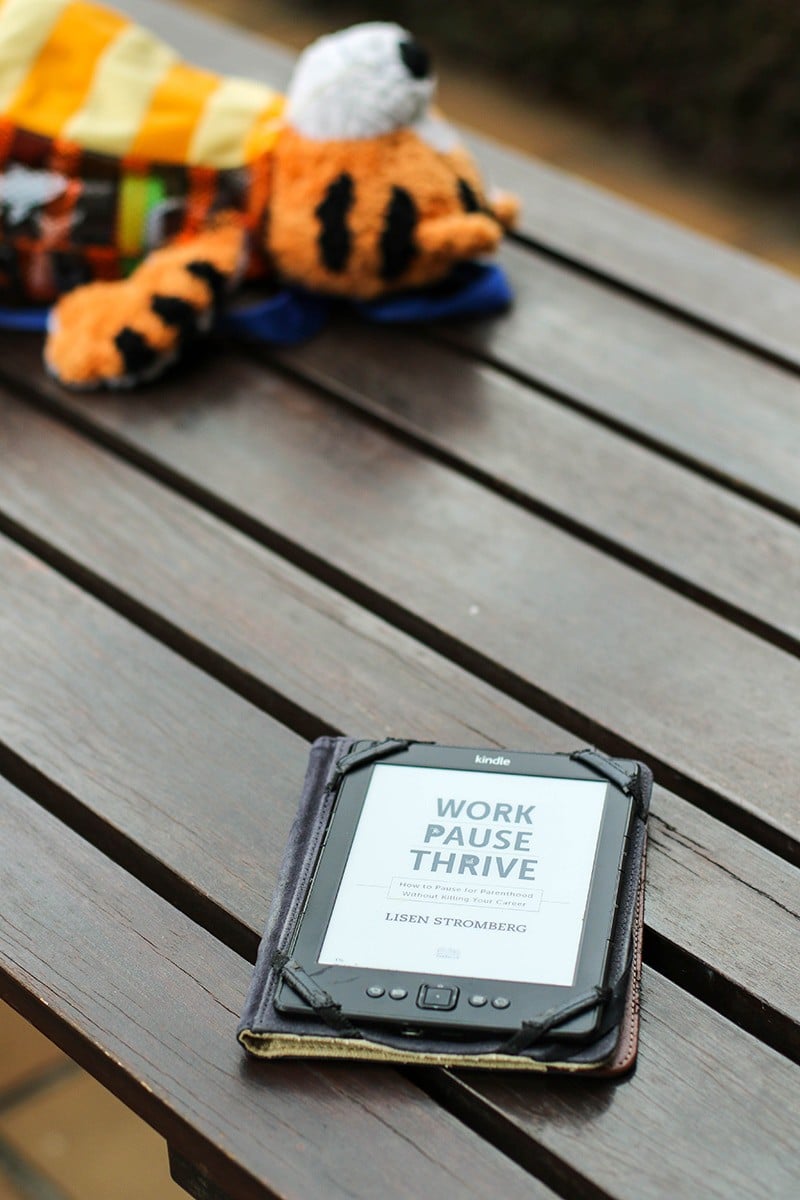 Having my son 18 months ago changed my life in ways I never expected. While I was pregnant, many people asked if if I was going to take time off after having him to stay home and be a mom. Adamantly, I told them no, it wasn't my personality. I had worked hard to get a job at a very good international school, and then had worked into my dream position, working as an IT Specialist. Over the course of the 5 years I worked there, I went from classroom teacher, to IT Specialist, and then took on the additional leadership roles of Team Leader and Head of the IT Department.
I was proud of these accomplishments, and taking time off after having my son would mean having to start over after returning. I didn't feel I had enough experience to leave the position and pick up where I had left off somewhere else at a later time.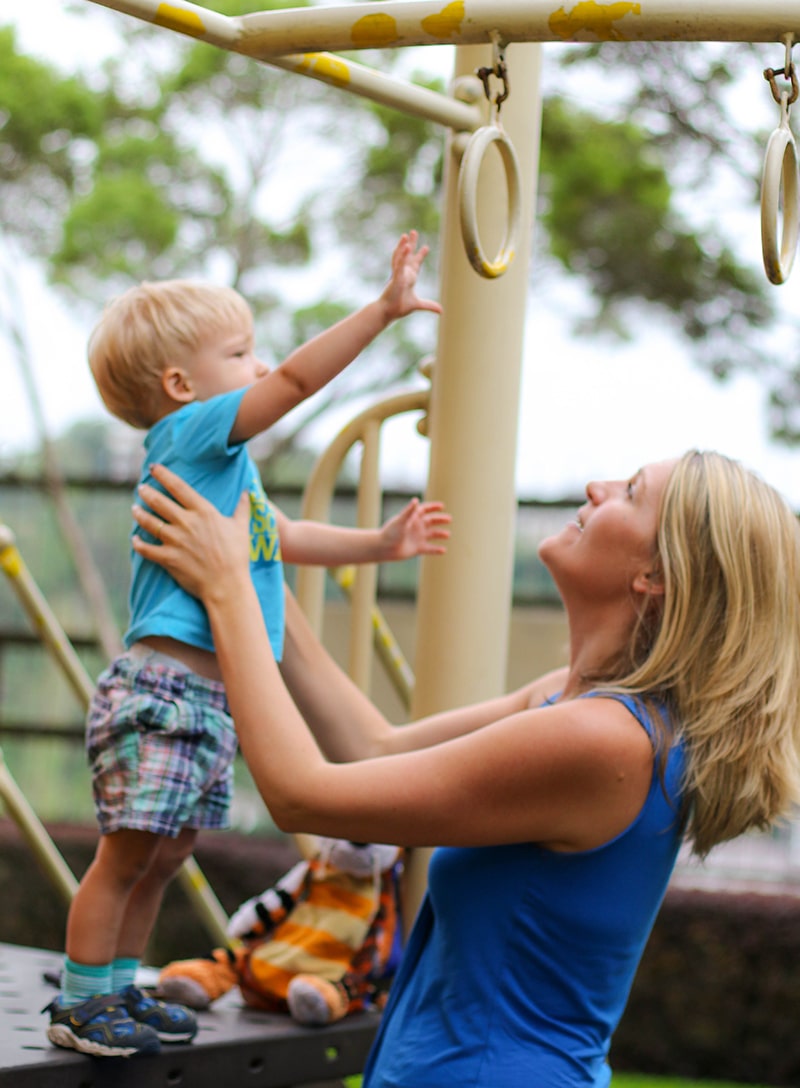 And then my son was born. He was taken away from me almost immediately and sent to the NICU, where he received oxygen and was on a ventilator. The happiest day of my life was also one of the most difficult and heart wrenching days of my life. As I recovered from surgery and the anesthetic wore off, I had to sit in my own room, just hearing news of how my tiny baby was doing as my husband went back and forth between us.
The next day, a heart murmur was detected, which we later found out was due to a congenital heart defect. As we listened to the cardiologist explain how an infant's heart works, I felt like I was underwater, convinced I wouldn't be able to take my newborn home until after he went through open heart surgery.
Over the 4 days we spent at the hospital, his breathing improved rapidly, and we found out his heart condition wouldn't be treated right away. He was asymptomatic, meaning he would require monitoring until either we elected surgery, or symptoms appeared.
I had been disillusioned as to what maternity leave would be like. My mom was coming, our full time nanny had already begun work. I pictured myself waking up to cuddle with my son in the morning, working on my blog as I handed him over for a few hours, going for massages and getting pedicures.
That's not the reality of maternity leave for most people, and especially not for me. We spent many days at the hospital for hours, having his heart monitored, learning more about his condition. We struggled to breastfeed, possibly due to the delay caused by him being in the NICU those first few days of life. He wasn't gaining weight, and he wanted to nurse for literally hours at a time, crying to be attached to me.
It was painful. Breastfeeding was ultimately more challenging and draining than I had imagined. We started having a midwife come to the house to consult, and soon my son began gaining weight at a rapid pace.
When my 8 weeks of maternity leave was nearly up (which I had pictured being such a generous amount!), I was in hysterics thinking about leaving him at home. After struggling so much to build our breastfeeding relationship, I imagined going back to work would most definitely end it.
I asked for an additional month of unpaid leave, and at first was told no. After explaining my situation, and how stressful the first 2 months of my son's life had been, I was asked to get medical documentation of his conditions, which meant leaving the house again to gather letters from his doctors, itself a stressful task.
And then there I had it, in print, words I really didn't want to read or acknowledge: transient tachypnea, prolonged jaundice, failure to thrive, unsatisfactory weight gain, ventricular septal defect, congenital heart defect.
I was able to get a 3rd month of leave, but heard from colleagues that they had been denied when asking for the same.
Ours is a happy story. At 18 months, his moderate sized hole has almost completely closed on its own, his weight gain is fully on track, and he is an intensely happy, friendly, active little boy.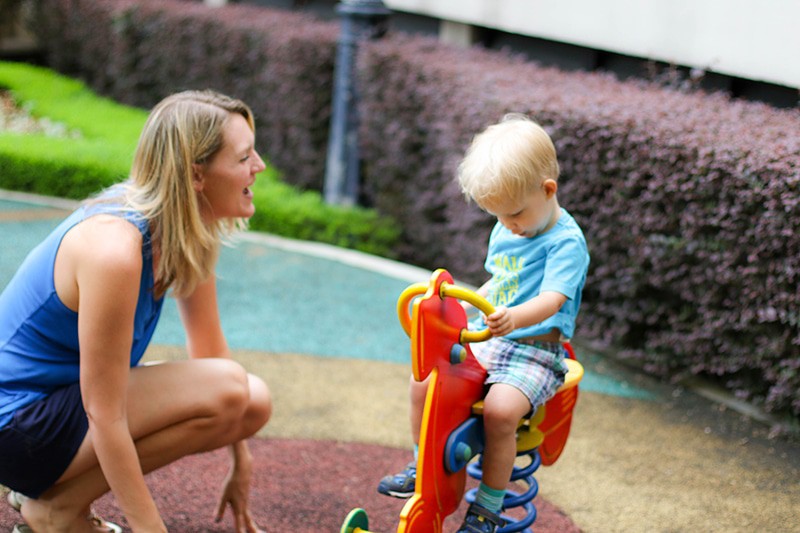 My personal experience is so similar to the many women interviewed for Lisen Stromberg's book, Work, Pause, Thrive.
She herself had a traumatic maternity leave. She had been put on bedrest due to problems in her pregnancy, and her son was born prematurely. Not only did she have the immense responsibility of caring for her premature son, she had the additional worry of whether or not her workplace would negatively respond to her needing more than 4 months off work due to this experience.
Her book delves deeply into the topic of maternity leave, and brings to light the sad truth that the United States is the only industrialized nation to not legally mandate maternity leave. In fact, out of the countries belonging to the United Nations, the United States and Papua New Guinea are the only two countries who don't guarantee any paid leave for new mothers.
Since my own experience, I have become very interested in maternity leave, especially comparing the rights of families in America compared to the protections citizens from other countries around the world are given.

[source]
Stromberg compares her experience in America with that of her aunt and cousin in Norway, a country leaps and bounds ahead of America when it comes to taking care of families and work/life balance. Norway responded to the increase in women working by creating laws to support families through this transition. In 1956, the first step was by mandating mothers receive 12 weeks fully paid leave. Eventually, the laws in Norway progressed, and now mothers receive 100% pay for 49 weeks, or can opt for 80% pay for up to 59 weeks (over a year!), and are assured the right to return to the very same job position they left behind.
I compare this situation with my college roommate who married an Aussie, and now lives in Melbourne with her family of four. In Australia, mothers (or father's, if the couple chooses him as the primary care giver), are guaranteed 12 months of leave after a child is born, and have the legal right to request another 12 months after that. While they aren't legally guaranteed full pay, they are protected against losing their job, or being discriminated against because they chose to take leave. They are given the option of either a 1-time baby bonus $5,000, or the option to receive $622/week for up to 18 weeks of leave.
In addition, Australia has state-funded and subsidized day care, and mothers who choose to stay home are given government-funded "parenting pay," at a rate of $950/month for married couples, and nearly $1500 a month for single parents. Talk about supporting parents and families!
In the book Work, Pause, Thrive, Stromberg reveals that an astounding 52% of mothers with children under the age of 18 either don't work, or work part time, to accommodate family obligations. 36% of mothers with children under the age of 6 are stay at home moms. This sounds great, but the unfortunate reality is that many of these women claim staying at home wasn't really a choice, but something they felt forced into because of a lack of support from their workplaces. Many of these women are highly educated.
In her research, Stromberg finds that women wishing to work, but who need to take time away (which she calls "pausing") from their careers for their families, fall into 3 camps: Cruisers, Boomerangers, and Pivoters.
Cruisers are women who returned to work shortly after having a child, but elected to work part time or have a flexible schedule to accommodate their families. Boomerangers are those who left the workplace all together, but returned after a period of time to the same job or industry as before. The 3rd group, pivoters, are women who decided to switch career paths in order to find more work/life balance, or because their priorities and goals had changed as a result of parenthood.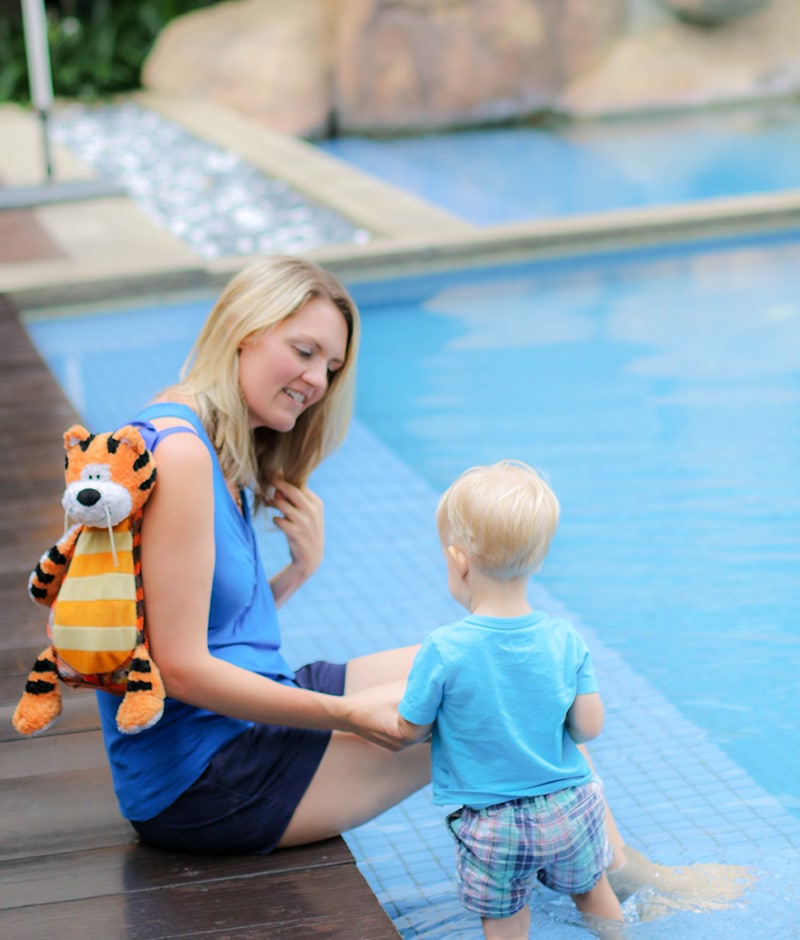 I am certainly in the 3rd group– and right now, as I continue on my "pause", I am pivoting toward a career which I know will not only provide me more fulfilment creatively, but also allow me the flexible time I crave to be a more integral part of my son's life.
This topic is one that is dear to my heart after my own experience, and I truly believe that in order for the system to change, more people need to be aware of how problematic the lack of support we are given by the government in the United States is. If you are also interested in this topic, then I recommend reading Work, Pause, Thrive.
In fact, you can enter here to win a copy!
a Rafflecopter giveaway
I was selected for this opportunity as a member of CLEVER and the content and opinions expressed here are all my own.