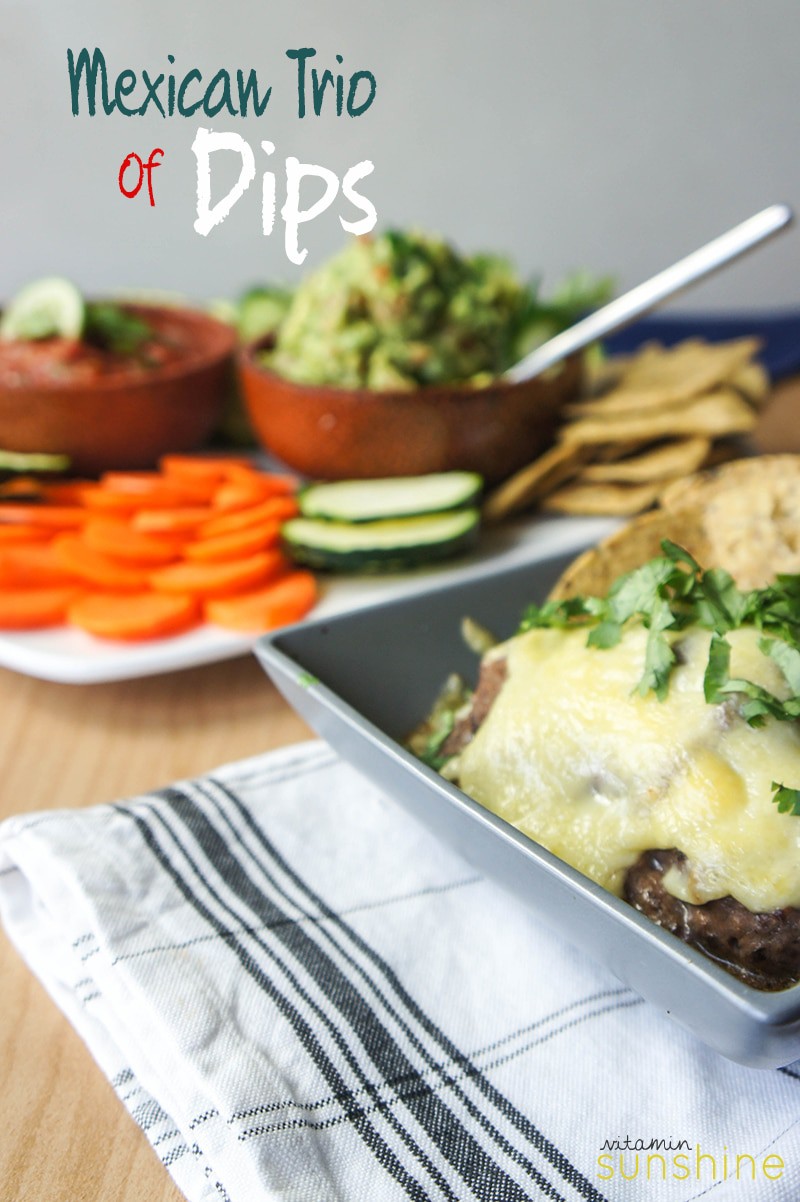 Last week was my last week of summer holiday. To celebrate, I thought a trio of healthy Mexican dips, some margaritas, and a slow dinner on the patio would be a good way to mark the end of the season.
In fact, I thought doing this with friends would be the perfect celebration of an amazing summer. I had invited a girlfriend and her husband over, planned a very American (YES, Mexican food IS American– at least the way it's prepared here!) menu, and got to cooking.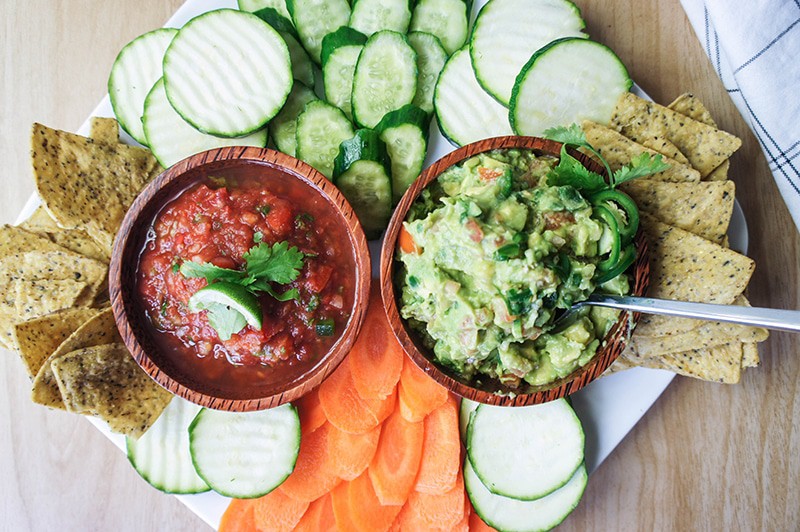 I tend to go a little overboard when I cook for guests.
In the afternoon, Alex came home sick. Really sick. Too sick to have friends in the house. So, since I had cooked so much food, we rescheduled for the following night. My friend's husband had a business meeting, so we planned it a bit late in the evening.
You see where this is going? Yes, his meeting ran long, and by the time he was out, it was too late to just be starting dinner.
So, the huge appetizer, spread of fajitas, homemade mexi "rice", and a delicious new dessert I will be posting soon, became our meals for the next 4 days straight. I really need to rein in on this cooking for a crowd thing.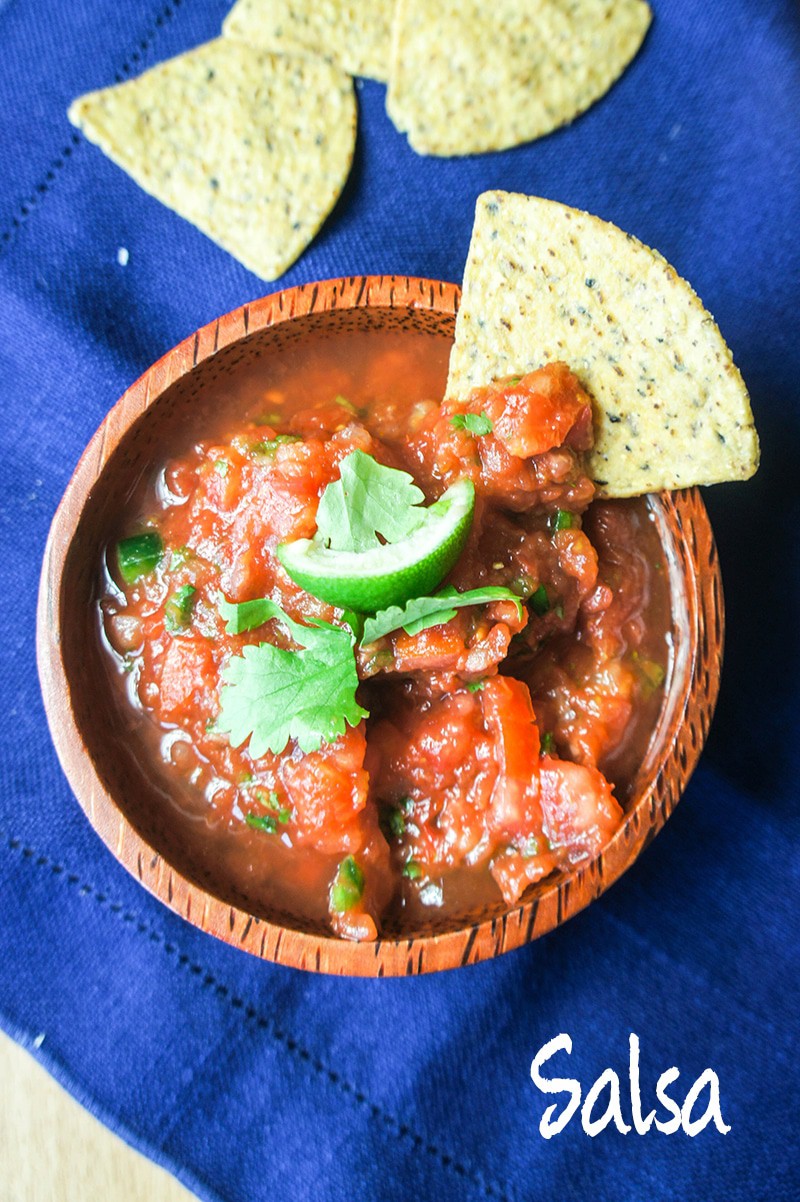 The first dip in this trio is not my recipe- but one I'm excited to share with you nonetheless! If you have gorgeous tomatoes growing in your garden right now, skip this, but come back to it in the winter, since it's made with canned tomatoes. I finally came across Rotel tomatoes and green chilis here in KL, and was excited to finally get to make Pioneer Woman's restaurant style salsa. It delivers!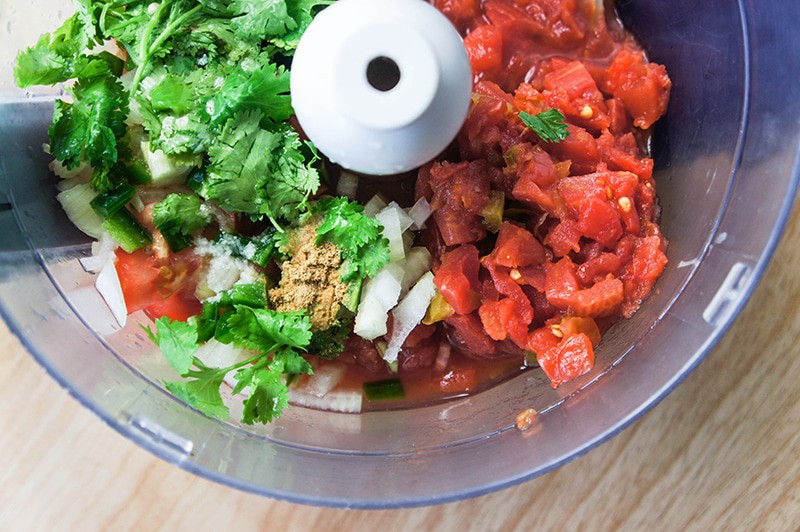 It takes about 5 minutes to throw together, and makes a big batch. I was so happy with the way it turned out, I went back to the store I found the tomatoes and chilis at, and bought them out. That's right. I have 7 cans in my cupboard. This type of grocery-hoarding is typical when you live overseas (I swear, it's not just me!). Stores here don't consistently carry stock of imported goods, so when you find your favorite things (hello, Cholula & sunflower seed butter!), you buy everything the store has, and stock your cupboards.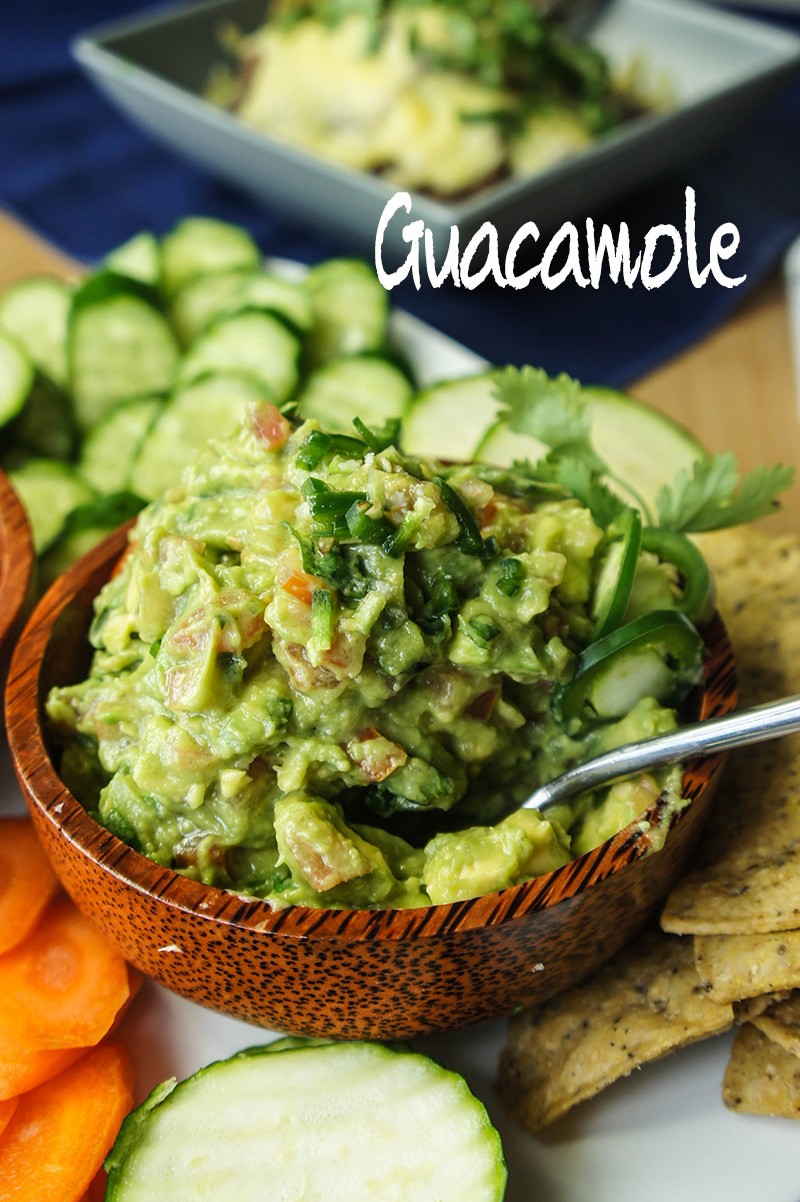 Then, I threw together a pretty traditional guacamole. Nothing fancy here. I just don't see a need to put a spin on something that's so perfect as it is. Give me an avocado with a spoon. Okay, add a bit of spice, some lime, a dash of salt, and some tomato, really just to add bulk. There's no reason to mess with nature's perfection.
And the third of the trio . . . (drum roll please).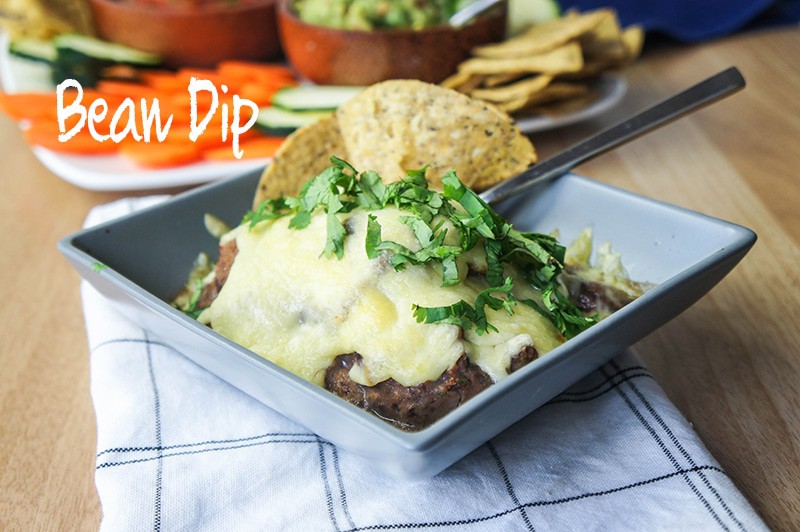 Yum. Bean dip needs to explanation. The cheese is optional, but come on, not really! Even I who doesn't tolerate it well needs at least a bit.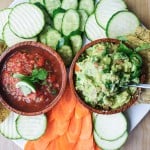 Print
Trio of Mexican Dips
Salsa, guacamole, and bean dip. I could live off this trio, and die happy. Serve with tortilla chips and thinly sliced vegetables for healthy (and happy) dipping.
Ingredients
Guacamole
1

large ripe avocado

1/2

tomato

chopped finely

1/4-1/2

jalapeno

diced finely

3

tablespoons

cilantro

diced finely

juice from 1 lime

(or to taste)

sea salt

to taste
Bean Dip
1 15-

ounce

can black beans

1/2

cup

salsa

(either jarred, or from above recipe)

1/4

cup

sharp cheddar cheese

plus extra to melt on top (optional)

1

tablespoon

fresh jalapeno

diced
Instructions
Guacamole
Cut the avocado into chunks, and add to a bowl.

Add the rest of the ingredients, and stir until it is creamy, but chunks of avocado remain.

Add more lime juice or sea salt, to taste.
Bean Dip
Rinse and drain the can of black beans.

Add the black beans, salsa, ¼ cup cheese, and jalapenos to a food processor (or alternately, mash by hand). Process for about a minute, until the dip is smooth.

Place in an oven safe dish, and cover with additional cheese, if desired.

Cover with foil, and bake for 20 minutes. Remove the foil, and bake for another 4-5 minutes, until the cheese is browned.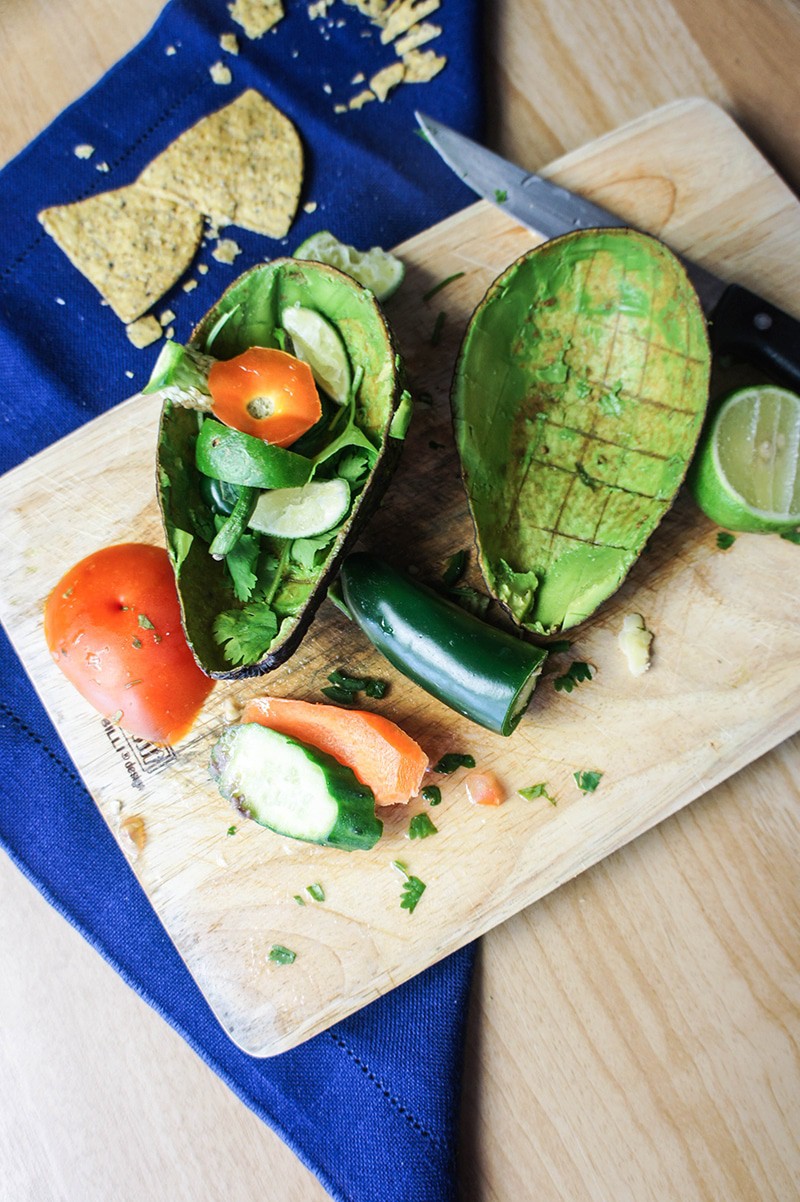 I have to say, the leftovers weren't that difficult to have to take care of!
Other Healthy Dip Recipes