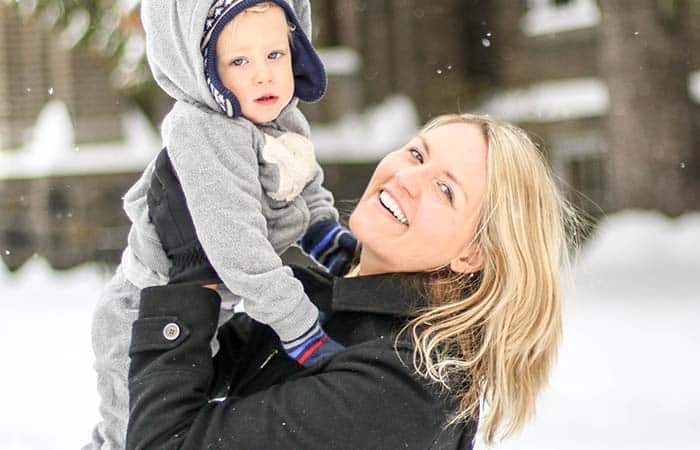 There's a story behind my blog that led me to cook and eat the way I do. Growing up, I was not a picture of health. I was overweight – in fact, I was an obese teenager.
I remember clearly making the decision to take control of my health. At 13 years old, I was 190 pounds, and had very low self confidence. At the time, my diet wasn't terrible. In fact, the foods prepared in my house were much better than a typical American household.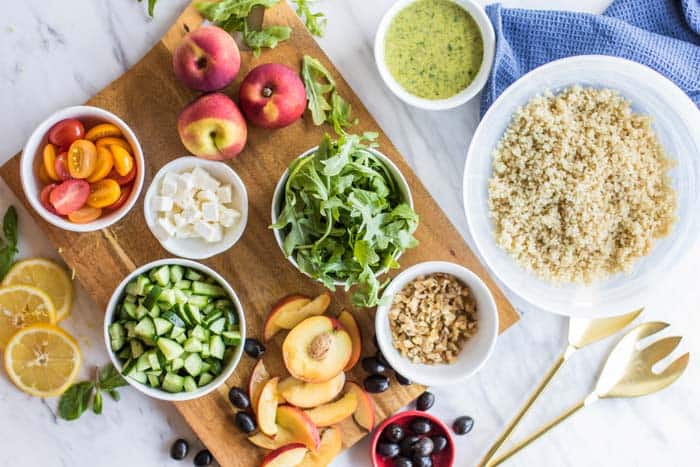 Better than typical wasn't good enough for my combination of body type and genetics. I needed cleaner food, portion control, and more physical activity.
I began exercising. At first, I was using an exercise bike in my bedroom. Increased fitness gave me the confidence to join sports teams at school. Then, I began running on my lunch break with a friend. Once the weight started coming off, I joined a gym, and learned a basic weight training circuit and started taking kick boxing classes. This was the '90s, the height of the fat-free boom. I prided myself in restricting my daily fat intake to 10-20 grams, which was far below what my body needed. But piling my plate with salad and steamed veggies and grilled chicken breast, sans dressings, dips or butter, allowed me to continue shedding weight.
By 16, I had dropped over 60 pounds, and suddenly was one of the slim girls. I was finally able to share clothes and wear the same styles as my friends- which was huge for a girl who had been the "big" one since 2nd grade.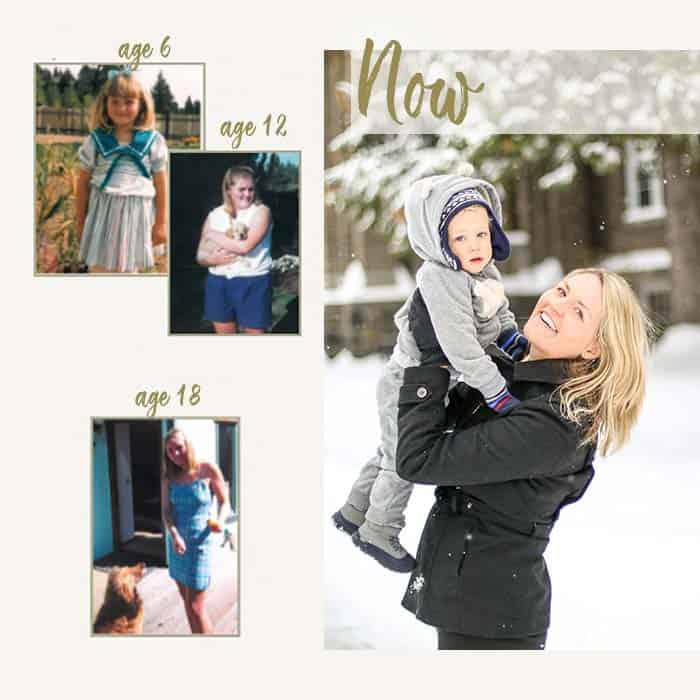 Going into college, I lost rather than gained the "freshman 15." Coming home the first summer, I was thinner than ever. I was happy with how I looked, but my health was suffering from eating way too little fat, and seriously restricting my calorie intake. I couldn't maintain the lower weight, and within a year, had gained it back, but instead of the lean muscle I had worked to put on in high school, it came back as fat, my body's way of fighting back the serious restrictions I had placed on it for too long.
Throughout my 20's, although I studied nutrition, I always found it easiest to starve my way thin when I couldn't fit into my jeans, and was in a cycle of gaining and losing those same 10 pounds. The cycle had to stop, and part of ending it was letting go of my idea of perfection. As much as I wanted 120 pounds to be my "healthy weight," I simply couldn't maintain that weight and eat a healthy amount.
I began reading food blogs, and found others who had experienced the same weight loss and gain cycle I had been stuck in, and saw how they used creative and healthy meals to fuel them and help maintain balance in their lives. While I had always loved to cook, I didn't regularly prepare meals for myself. I wanted to find the balance and the success in maintaining a healthy (and happy) weight.
I launched my own food blog (at the time, Vitamin Sunshine, now Sunkissed Kitchen). Finding balance is still something I work on every day. I am proud of the weight loss I was able to achieve at an early age, and that 20 years later, I still have the fight to work hard at keeping myself healthy.
The recipes I share on Sunkissed Kitchen are all produced with the same goal in mind – to help others find balance by learning to enjoy healthier foods, in healthier portions, using cooking techniques that anyone can master.
My recipes are all produced packed – I am sure I can count the ones that don't contain fruits and veggies on 1 hand! Having my son 2 years ago renewed my passion for finding ways to make healthy food delicious. Toddlers are not easy to feed, and I have to be creative (and persistent!) to make sure he is getting a variety of nutrients. I hope my recipes help you and your family on your road to health!
If you're just beginning your journey, this free eBook will help you get started. Sign up here to receive your copy.