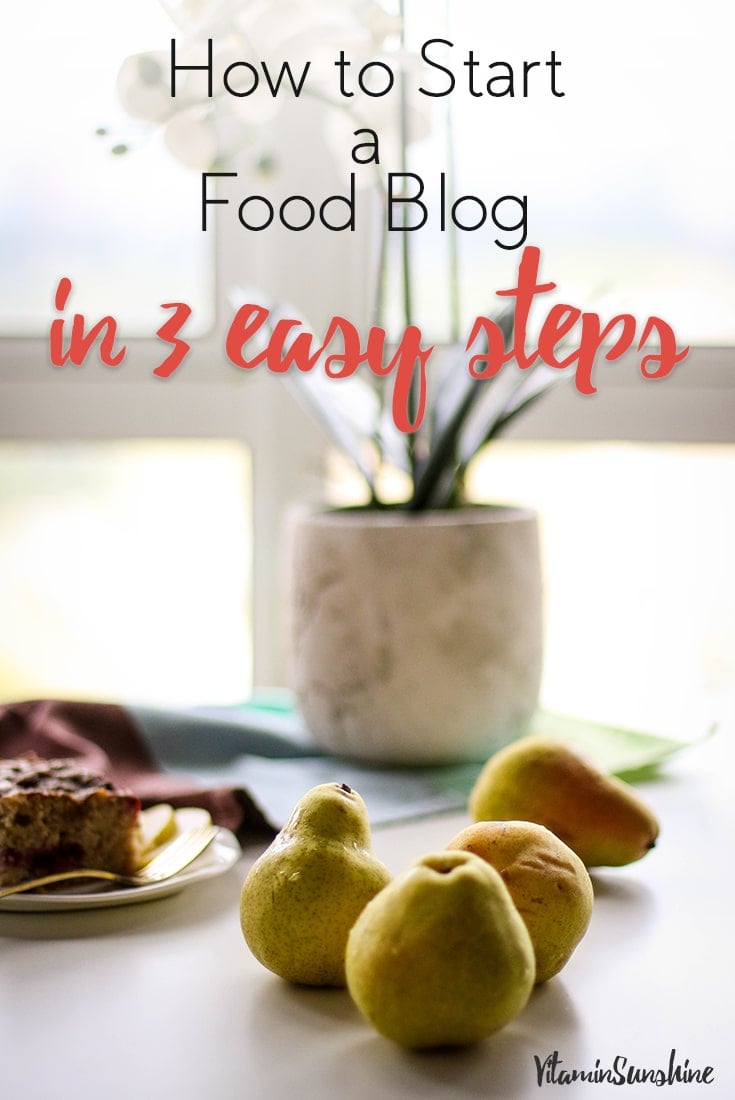 So you want to start your own food blog? Or really, any kind of blog? It's actually pretty simple, and doesn't require a lot of technical skills.
Back in the day, many bloggers actually had to hire someone to set up a WordPress site. Now, you can have it preinstalled by your web host, no installation needed.
Here are some tricks I've learned along the way to help you get set up as quickly as possible.
Disclaimer: Please note that some of the links below are affiliate links and I will earn a commission if you purchase through those links. I use or have used all of the products listed below and recommend them because they are companies that I have found helpful and trustworthy.
Purchase a Domain
Your domain name is the URL of your blog (Vitamin-Sunshine.com). You can check out domain names on InMotionHosting.com to see what's available. Even though a lot of people purchase domain names through GoDaddy, and then later connect it to their host, I find it simplest just to purchase it through the host you choose, so you don't need to provide any documentation later on (fewer accounts & passwords is a very good thing!).
It's important to keep an open mind when naming your blog. You want it to be relevant to your niche, and if you're planning on growing your traffic and monetizing, you probably won't it to be relatively simple and catchy. Sometimes I regret my decision to stick with Vitamin Sunshine simply because a lot of people don't "get" it. At the time, it sounded cool!
If you decide to go with a "cool" name, that doesn't mean you're doomed to fail! You just might have to work harder to brand yourself.
2. Find a Reliable Web Host

I've used InMotion since launching my blog 4 years ago, and they have never let me down. I am still on the Launch plan (the cheapest plan they offer), and my site has never been down. When I've messed up my site by trying to edit the PHP file myself, they've had it up and running in less than an hour after contacting them.
Plus, later on, when your site is getting some traffic, you can help new bloggers learn to start a blog, you can sign up to be an affiliate. InMotion's affiliate program pays a $50 referral fee. (Meaning I will get paid if you use this link to sign up!).
3) Install WordPress

Another great thing about InMotion is they offer the option to preinstall WordPress. When you choose your hosting plan, just choose the option to have WordPress Optimized Hosting.
InMotion has great customer support, so if you get stuck on the process, they are available to help. In fact, when I've struggled in the past, customer service has even performed tasks for me rather than just walking me through it.
Other Tips for Building your Blog
You Need a Design!
At first, I thought I would just go with a free theme and customize it myself, since I had built websites before and knew a little code.
However, I quickly learned that "knowing a little code" didn't make me a designer, plus, I was spending so much time working on the design on my site rather than focusing on the important part- my content.
After researching what other successful bloggers were using, I found out about the Genesis Framework by StudioPress.
The Genesis Framework is a basic design, and once you have it installed, you also choose a child theme. Right now, I am using Daily Dish Pro.
Genesis is pretty intuitive, and the child themes are beautiful. There are so many to choose from, and many of them are designed with bloggers, and specifically food bloggers, in mind.

Another great reason to chose the Genesis Framework is that it provides a Search Engine Optimized base for your site- making it easier to get your site to register in web searches. This is actually a very important consideration when making your choice!
Learn Photography
Remember when I said you probably wanted to use a Theme that was optimized for search engine optimization (SEO)? That's because you want people to actually find and read your blog, right?
Well, SEO is important, and Google searches are actually the #1 source of traffic for my blog.
But the #2 source (and for many bloggers, this is the #1 or #2 source of traffic), is Pinterest. Think of Pinterest as a visual search engine. People go to Pinterest to be inspired. If your photography is terrible, or you're relying on stock images that don't match your brand, you will probably be disappointed in how your Pins perform on Pinterest.
I learned photography on my own. I actually started a Pinterest board with food photos I liked, and then I would try to style my food similarly, or I would study the lighting and use them for comparison when editing my photos.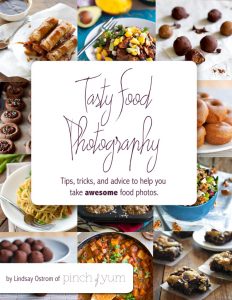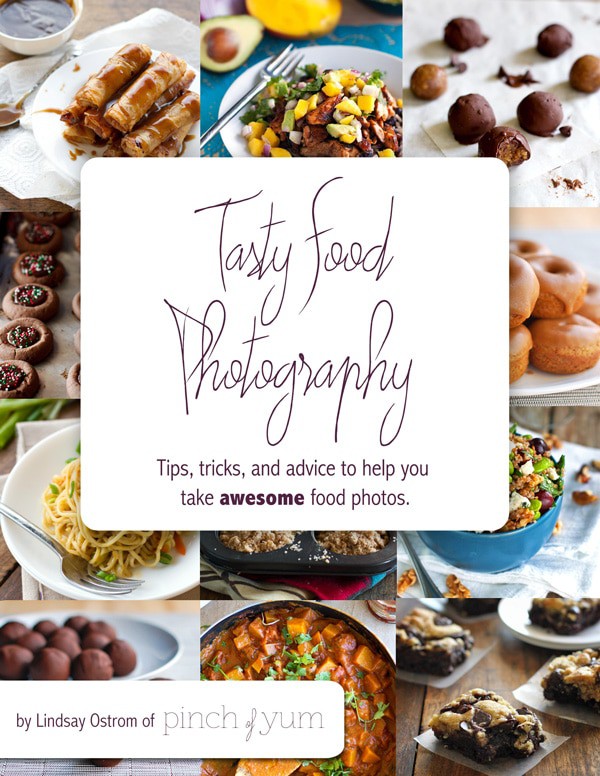 My photography has improved so much other the years, but I've really learned the hard way. I wish I had read a book like Tasty Food Photography eBook. to begin with– some I had already figured out on my own, but even after all of these years, it's really made me an even more aware photographer.
Driving Traffic
When I first started my blog, I really didn't want readers! I knew my photography wasn't good, I didn't have a writing style yet, and I knew it wasn't the best I could do. I waited months before finally feeling my photos were good enough to submit to "food porn" sites.
The bad thing about this is that I was missing out on building traffic. The good thing is when I finally did submit my photos, they were accepted, and I didn't have to go through the frustration so many new bloggers do when they first start submitting.
Don't forget about social media. I get a lot of traffic from posting on Pinterest, Facebook and Twitter.
Questions or Comments?
If you have any questions about the above steps, why I recommend the products and service I do, or other topics related to starting your own blog, please let me know in the comments below!