This post may contain affiliate links. Please see my full
Disclosure Policy
for details.
Recently I swapped my dishwasher for the new Sharp Stainless Steel Slide-in Dishwasher. The features included with this dishwasher make it such a pleasure to use! Read about why this is my favorite dishwasher.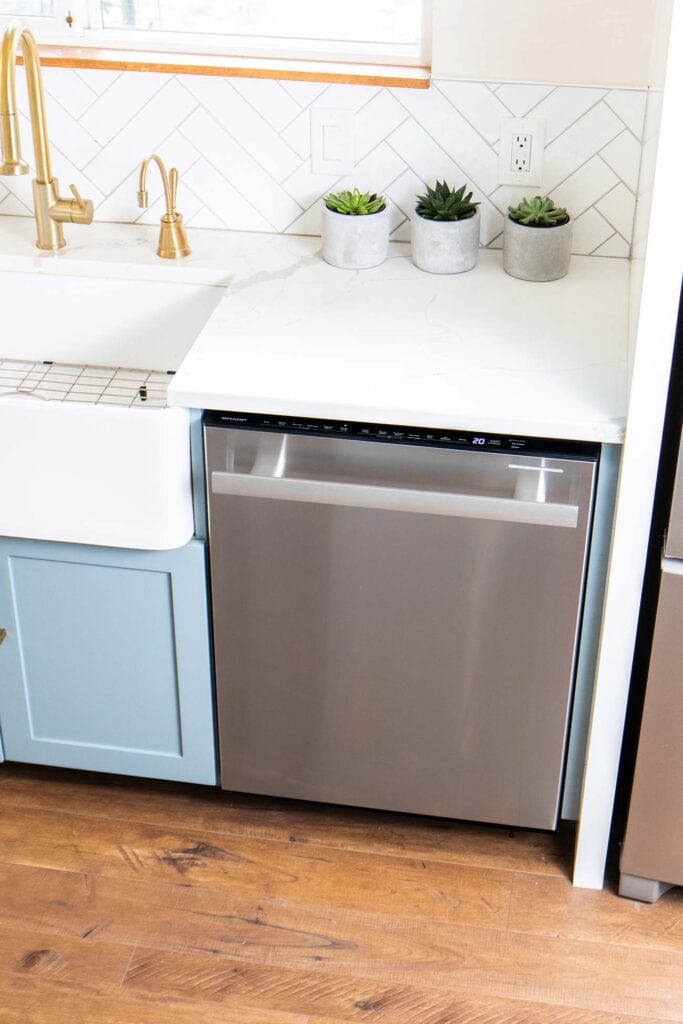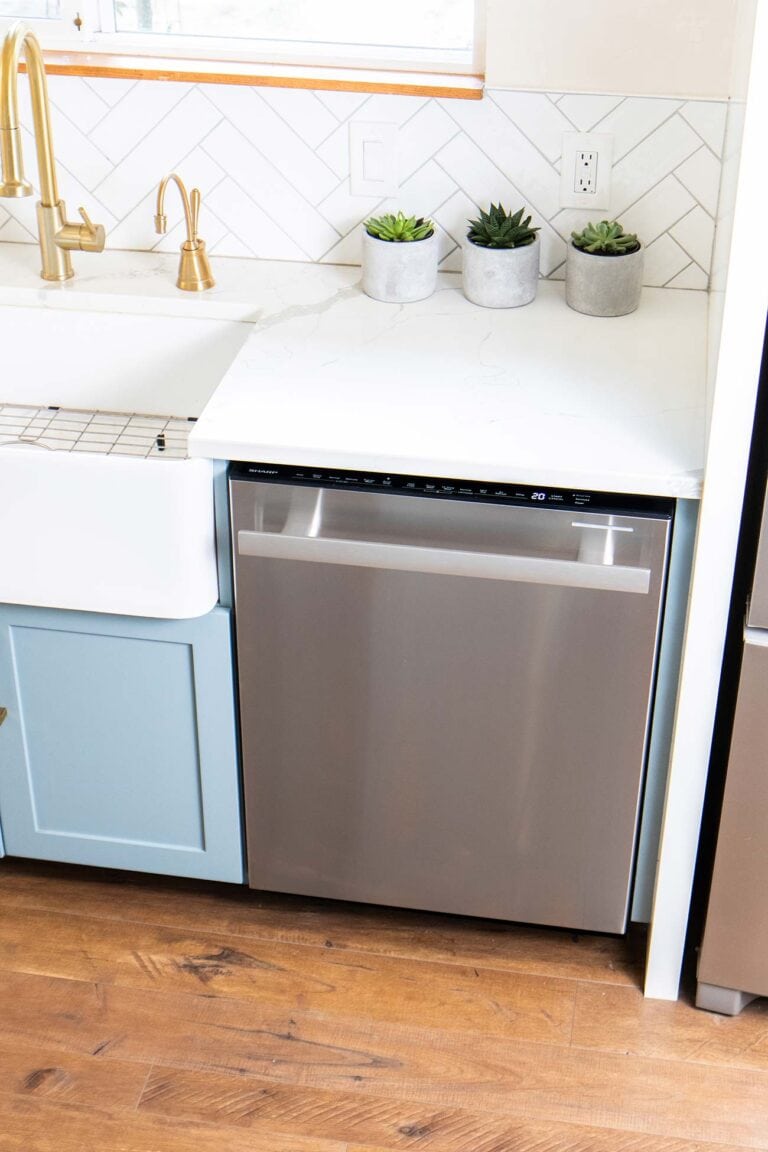 *Today I'm partnering with Sharp Home USA ~ Sharp creates quality home appliances that make life easier!
The Best Dishwasher I've Used
When Sharp asked me to try their new dishwasher, I was hesitant, seeing as I had just purchased a new dishwasher 6 months ago and was satisfied with it.
I agreed, thinking that after I used it for a few months, I could put my other dishwasher back in if I preferred it.
It was only a couple of days before I knew it was the Sharp Stainless Steel Slide-in Dishwasher that I would keep. I didn't know you could LOVE a dishwasher like I love this one.
One of my biggest annoyances with dishwashers are the racks coming off the rails. This dishwasher has Smooth Glide Rails, so the racks slide in and out with just a touch, and they never fall off or are difficult to slide with a heavy load of dishes.
The touch panel has lots of options, from an Auto setting that uses a soil sensor to determine the best length of run-time, to a half-load feature that allows you to save energy and water when you just don't have a lot of dishes to wash.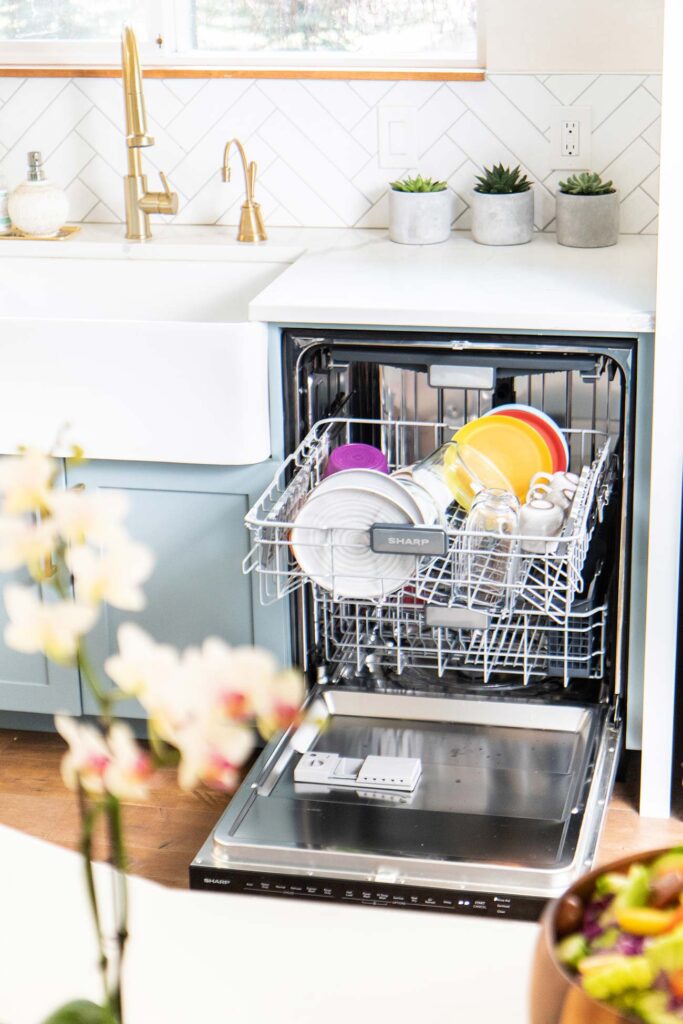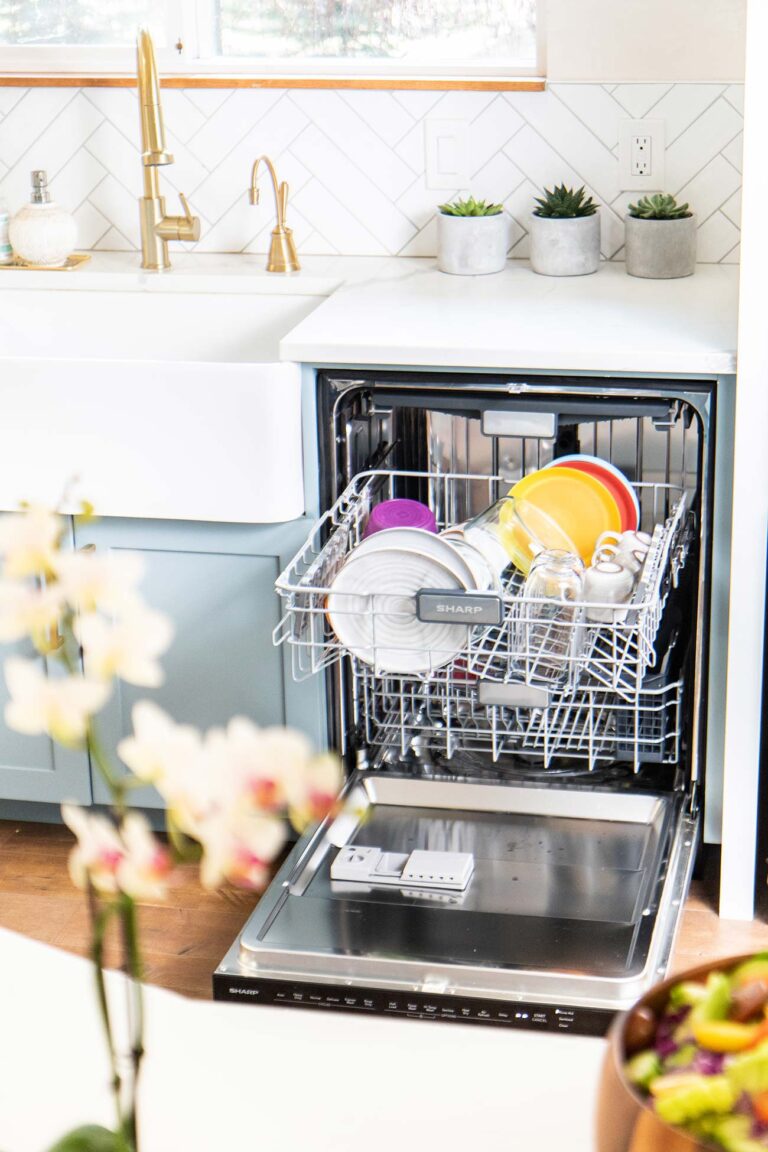 I really love the heat dry option, which allows me to put dishes away, totally dry, as soon as the cycle has finished.
One of the reasons I loved my old dishwasher so much was the 3rd rack, which is great for the small sauce dishes I use, and also perfect for long utentils. It's a great way to add a little bit more to each load and stretch out the length of time between needing to run the dishwasher.
Library Quiet, A Peaceful House
This year, we are home more than ever. Xander still hasn't returned to in-person learning and is doing this work from home.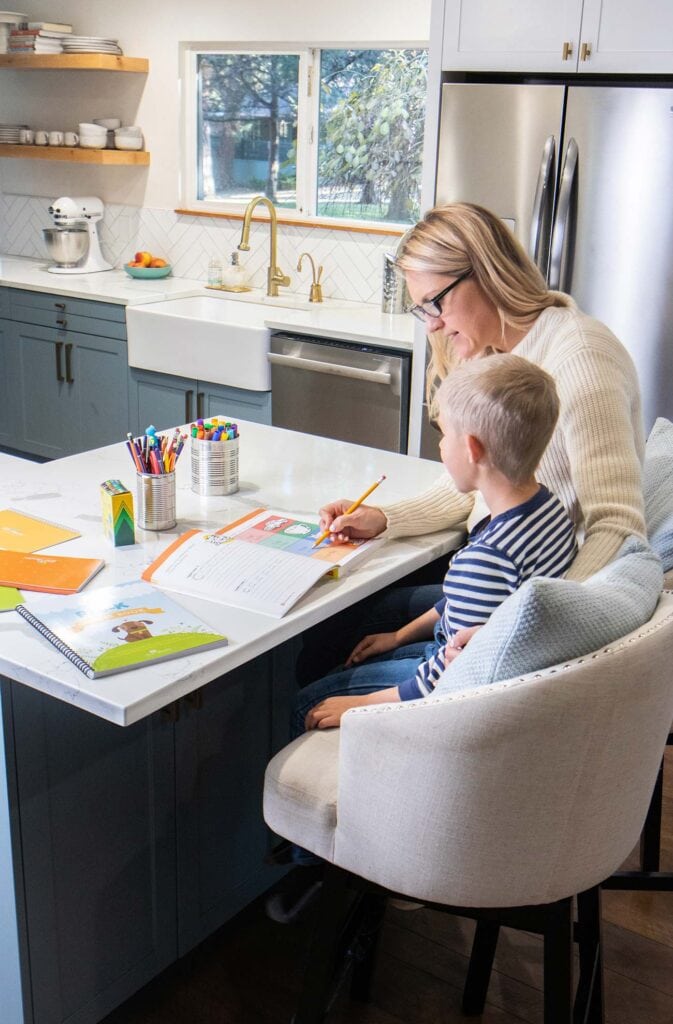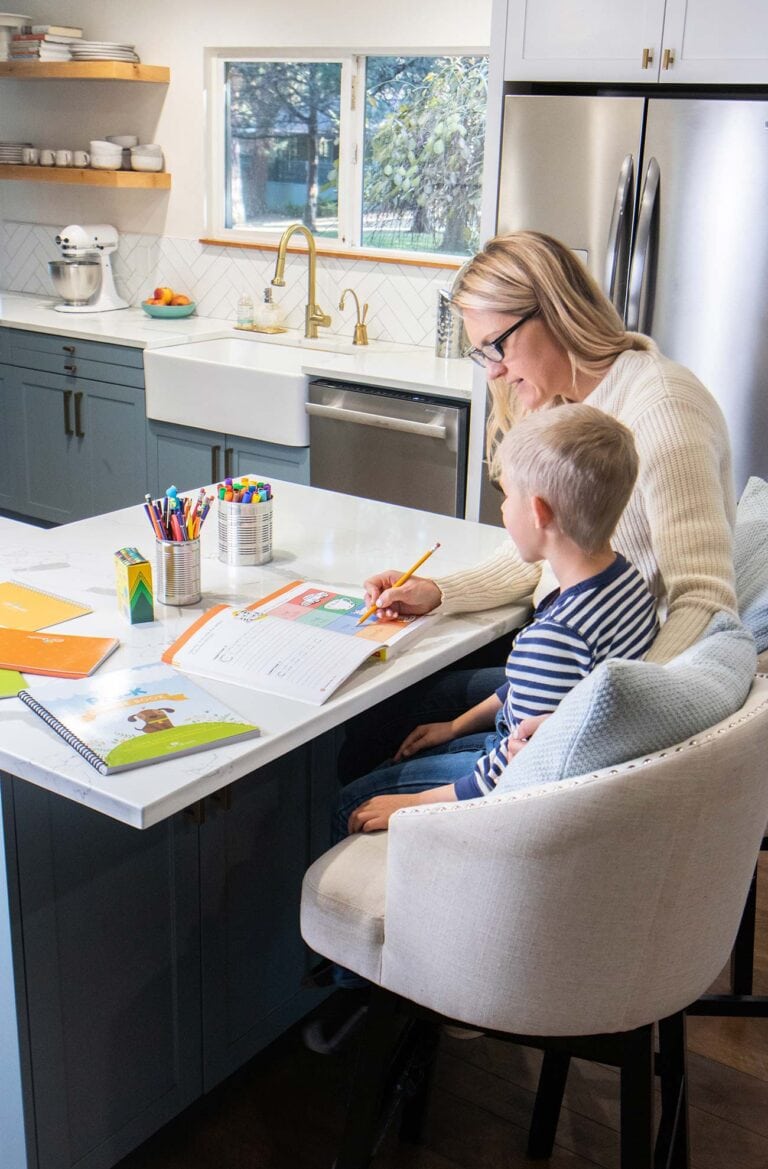 I have ceded my office to Xander and his nanny to do his online schooling, so he is in a distraction-free zone. This means I am working in my kitchen on my computer half the day.
The Sharp Stainless Steel Slide-In Dishwasher has a serene, gentle sound that doesn't create any distractions. I barely hear it running.
The library quiet technology makes it one of the quietest dishwashers on the market. While running, it's quieter than most refrigerators! This is important to me, this year especially, as we are eating at home for most meals and simultaneously trying to work and do school from a shared space.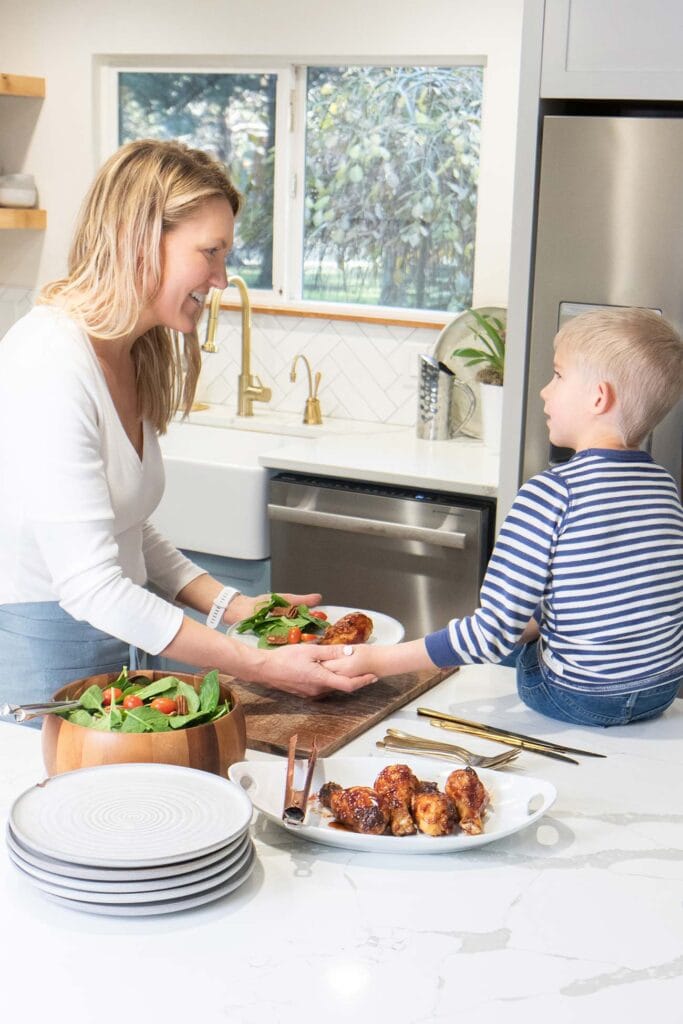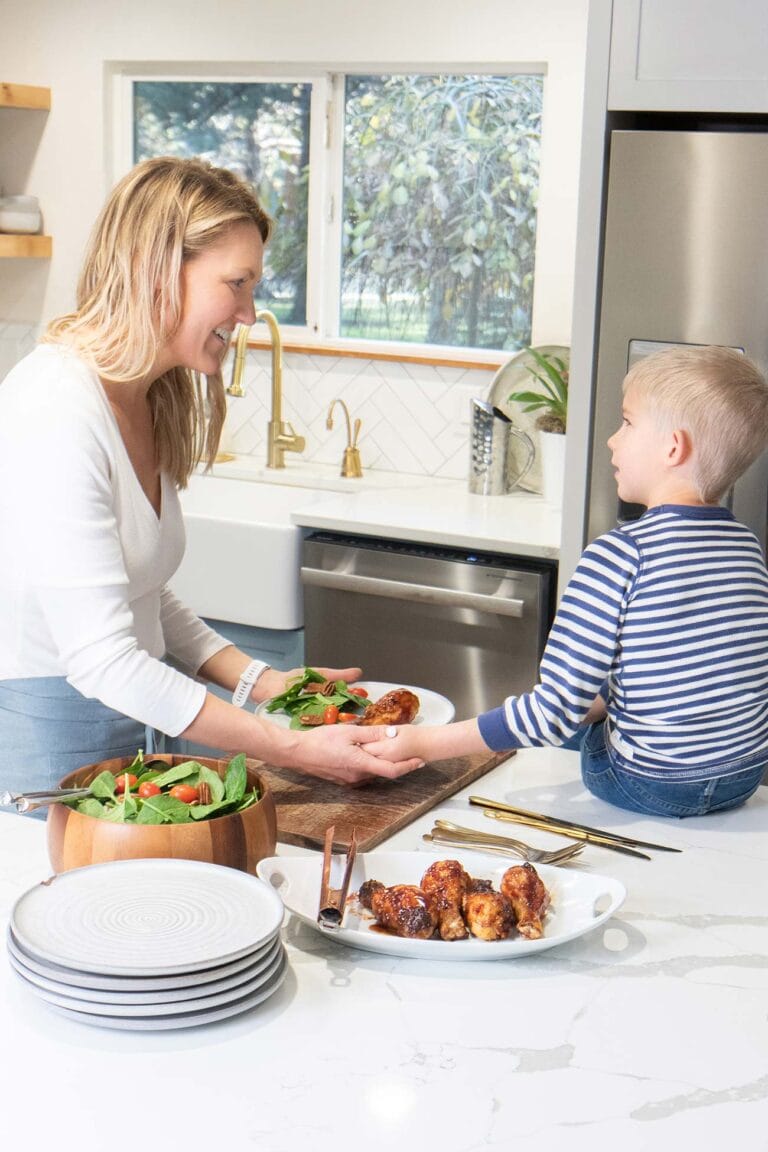 A Stainless Steel Dishwasher with a Sleek Design
This dishwasher was the perfect addition to my new kitchen. The stainless steel finish wipes off easily, which is important in a house with a 5 year old. It seems I am constantly wiping off my stainless steel appliances that are covered with fingerprints, but it takes seconds to swipe this dishwasher off.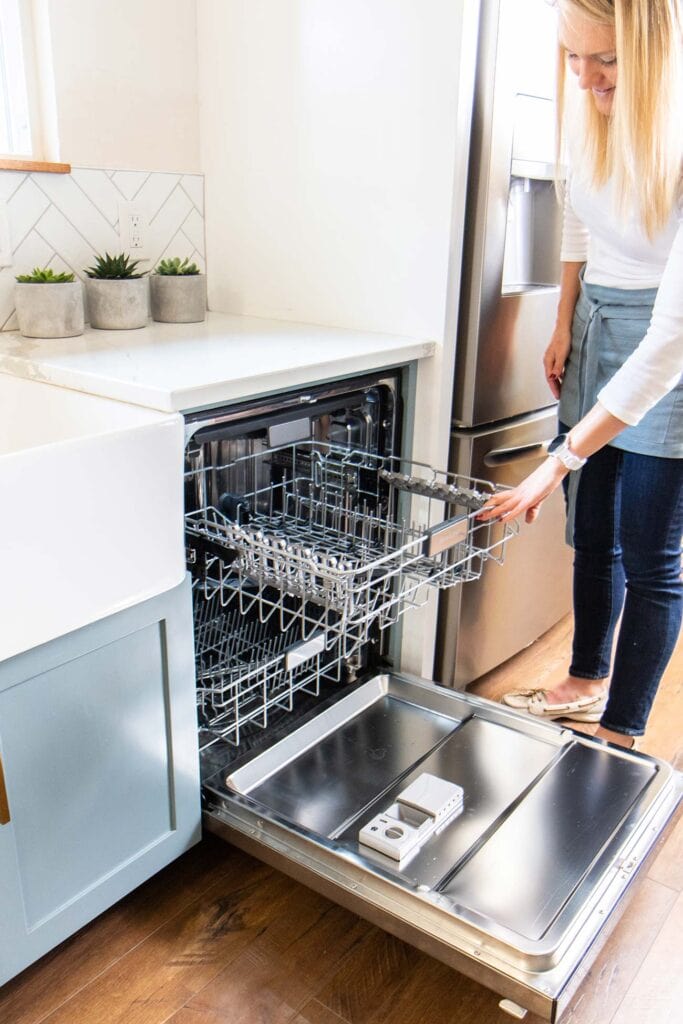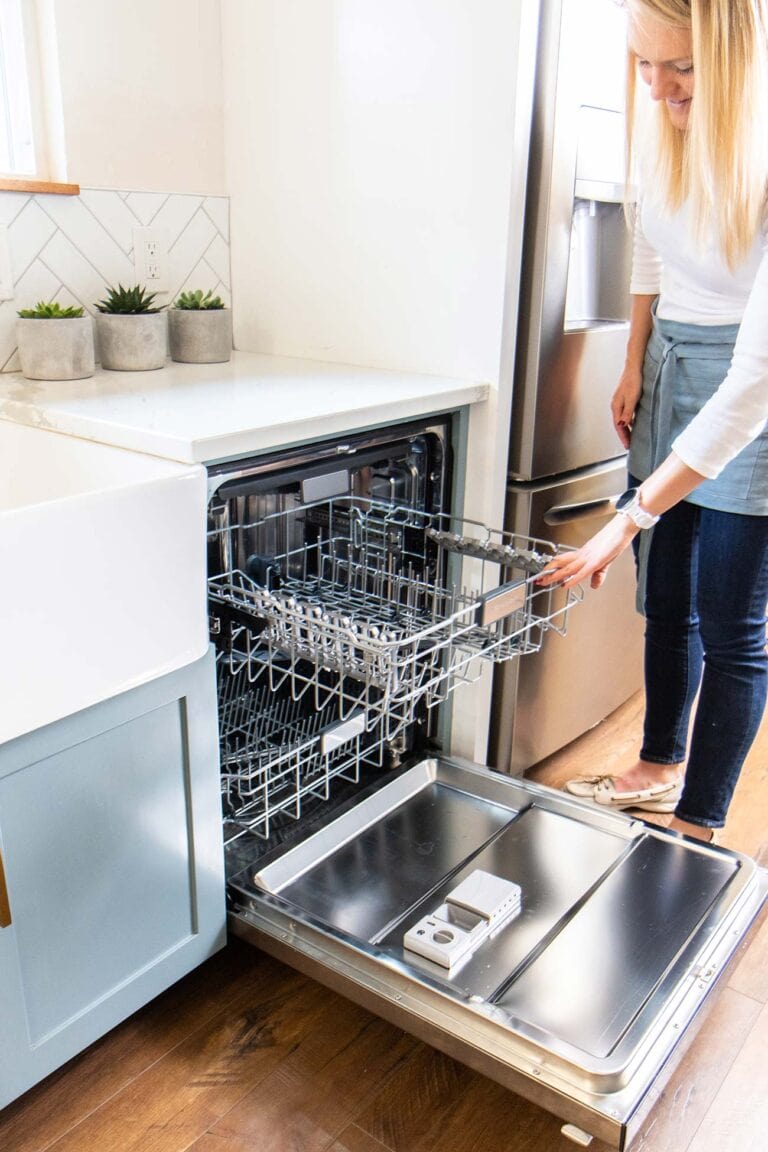 If you're looking for a new dishwasher, I highly recommend trying Sharp's Stainless Steel Dishwasher. Similar to my other appliances, it's a luxury addition to my kitchen that I didn't know I needed until I actually had it!
Hop on over to Sharp USA's website to learn more about this incredible dishwasher.
Also, if you missed it, I recently posted about How to Clean your Dishwasher. If you didn't know you were supposed to clean your dishwasher, you'll be surprised at how easy it is, and how much more efficient your dishwasher will run by doing this simple process once a month!
*Today I'm partnering with Sharp Home USA ~ Sharp creates quality home appliances that make life easier!