This post may contain affiliate links. Please see my full
Disclosure Policy
for details.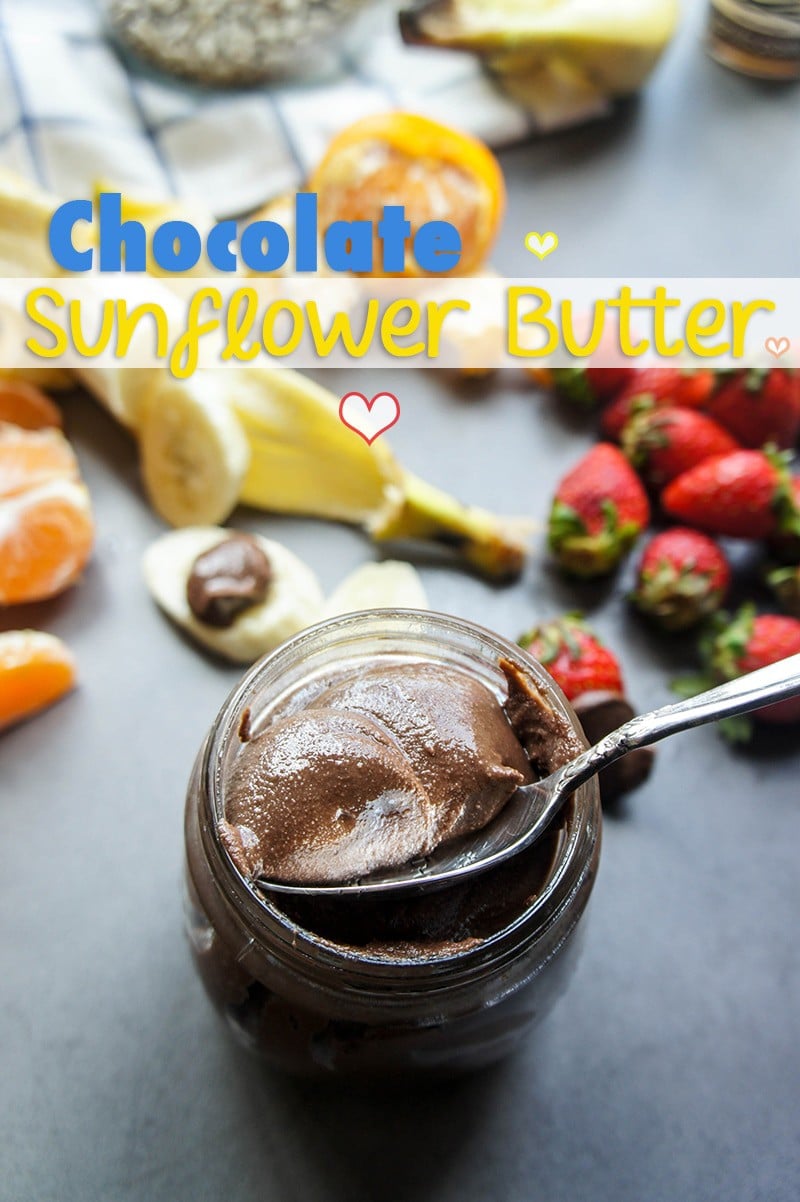 Move over peanuts, there's a new spread in town.
I've been told sunflower butter has the closest taste to peanut butter out of the "other nut butters." I can't attest to this personally- I was a year old the last time I willingly put peanut butter in my mouth.
What I do know firsthand about sunflower butter is that it tastes ahh-ma-zing! Sunbutter is one of my favorite spreads to buy. I eat it by the spoonful, dollop it on protein pancakes and into yogurt, and spread it on graham crackers with jam.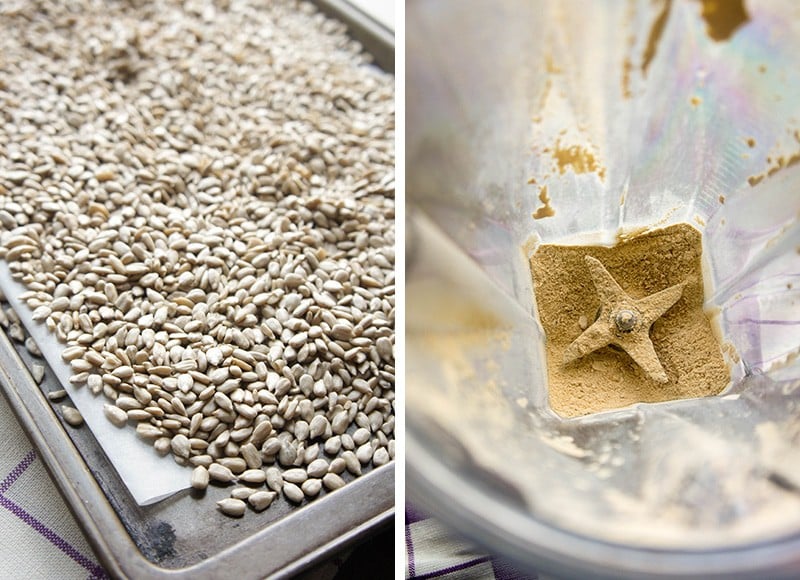 Whether it tastes like peanuts or not is besides the point.
But it got me thinking- if peanuts and chocolate are such a great combo, then sunflower butter and chocolate should be too, right?
RIGHT!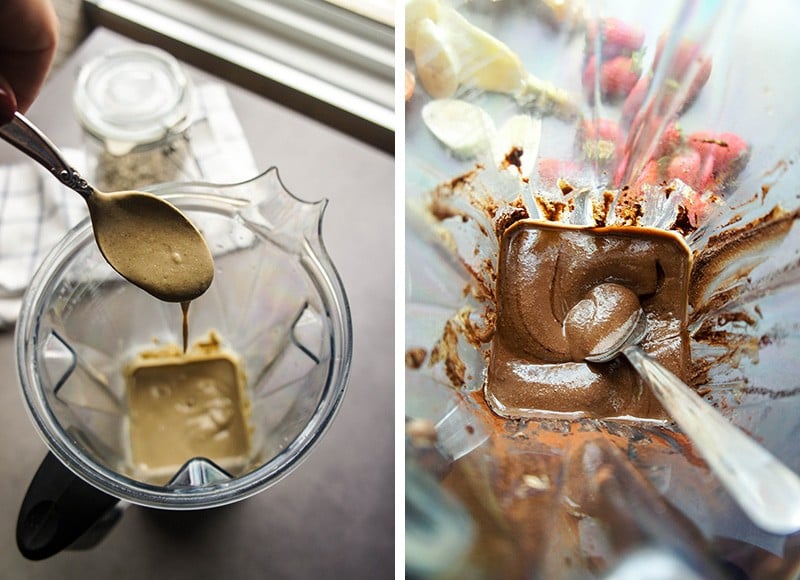 We're on our 3rd jar of this stuff– and when I say "we," I mean "I let my husband sample a small little spoonful just to make sure he thought it was as awesome as I do."
Yup. He liked it too. Nope. Still not sharing.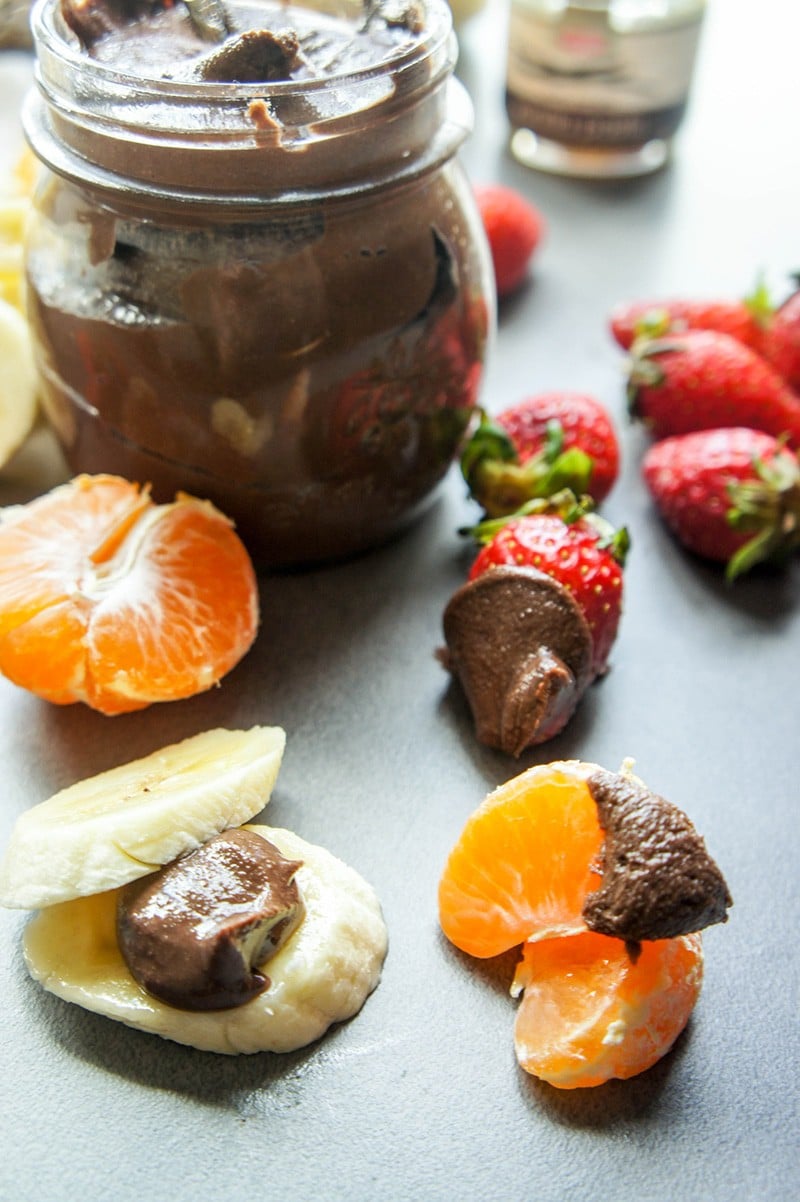 Here in Asia — I don't think Nutella is as big of a deal in America — but in Malaysia, parents give their children bread and Nutella and think of it as a nutritious breakfast. Nutella's first (highest containing) ingredient is sugar. Then vegetable oil (not cocoa butter). Hazelnuts and cocoa powder make up less than 20% of the jar.
What my Chocolate Sunflower Butter has is:
Delicious, chocolately, nutty flavor (that's still lightly sweetened!)
Protein! Since this is about 80% sunflower seeds, it has nearly 7 grams of protein per 2 tablespoon serving.
Coconut sugar and coconut oil, two much less processed ingredients than the white refined sugar and palm oil found in Nutella.
So what's to stop you from having this for breakfast?
NOthing. Absolutely nothing. Especially if you spread it over strawberries and bananas.
One of my favorite evening treats lately has been half a frozen banana, sliced, with plain yogurt and a spoonful of this creamy deliciousness. Try it and you'll see why 🙂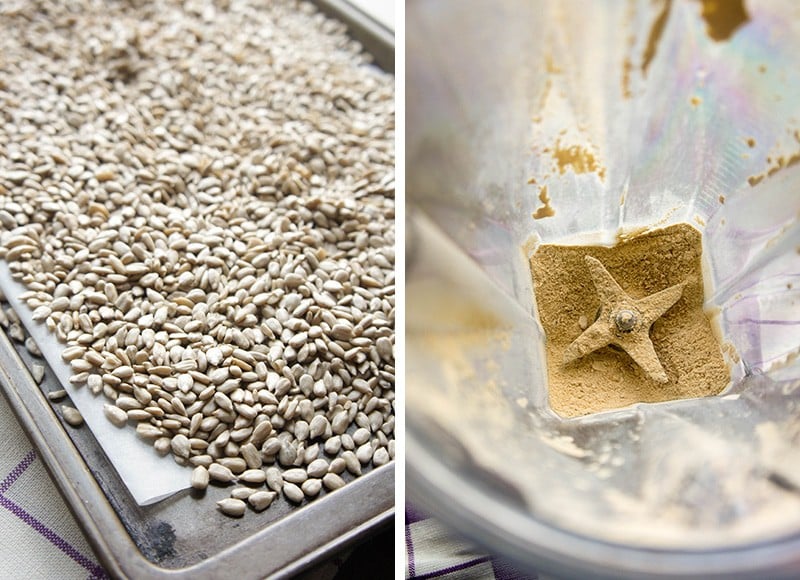 Chocolate Sunflower Butter
A lightly sweetened, deliciously creamy chocolate and sunflower butter spread. Try it on fresh fruit or as a topping on pancakes or yogurt.
Print
Pin
Rate
Ingredients
2

cups

sunflower seeds

1/4

cup

coconut sugar

1/4

cup

coconut oil

2

tablespoons

cocoa powder

2

teaspoons

vanilla bean paste

1/8

teaspoon

sea salt

+ a pinch or two
Instructions
Preheat oven to 325 degrees fahrenheit. Spread sunflower seeds out over a cookie sheet. Toast sunflower seeds for 10 minutes. Allow to cool for about 10 minutes.

In a blender, add coconut sugar, and blend until a fine powdered sugar forms (see photo above).

Add the still warm sunflower seeds, and pulse until seeds are broken down into a meal.

Blend mixture, scraping sides as necessary, for 3-4 minutes. The sunflower seeds should begin to form a paste, or might be breaking down into a sunflower butter at this stage.

Add coconut oil, and continue to blend another 3-4 minutes. This will result in the sunflower butter becoming extra smooth and drippy.

The blending time here is for a high speed blender, like a Vitamix. If using a conventional blender, blend times will be longer. This can also be made in a powerful food processor, but the times will be at least double.

Add cocoa powder, vanilla bean paste, and sea salt. I liked almost a ¼ teaspoon of sea salt, but start with ⅛, then add a pinch until it tastes balanced to you.
Nutrition
Calories:
93
kcal
|
Carbohydrates:
4
g
|
Protein:
2
g
|
Fat:
8
g
|
Saturated Fat:
2
g
|
Sodium:
16
mg
|
Potassium:
78
mg
|
Fiber:
1
g
|
Sugar:
2
g
|
Vitamin A:
6
IU
|
Vitamin C:
1
mg
|
Calcium:
9
mg
|
Iron:
1
mg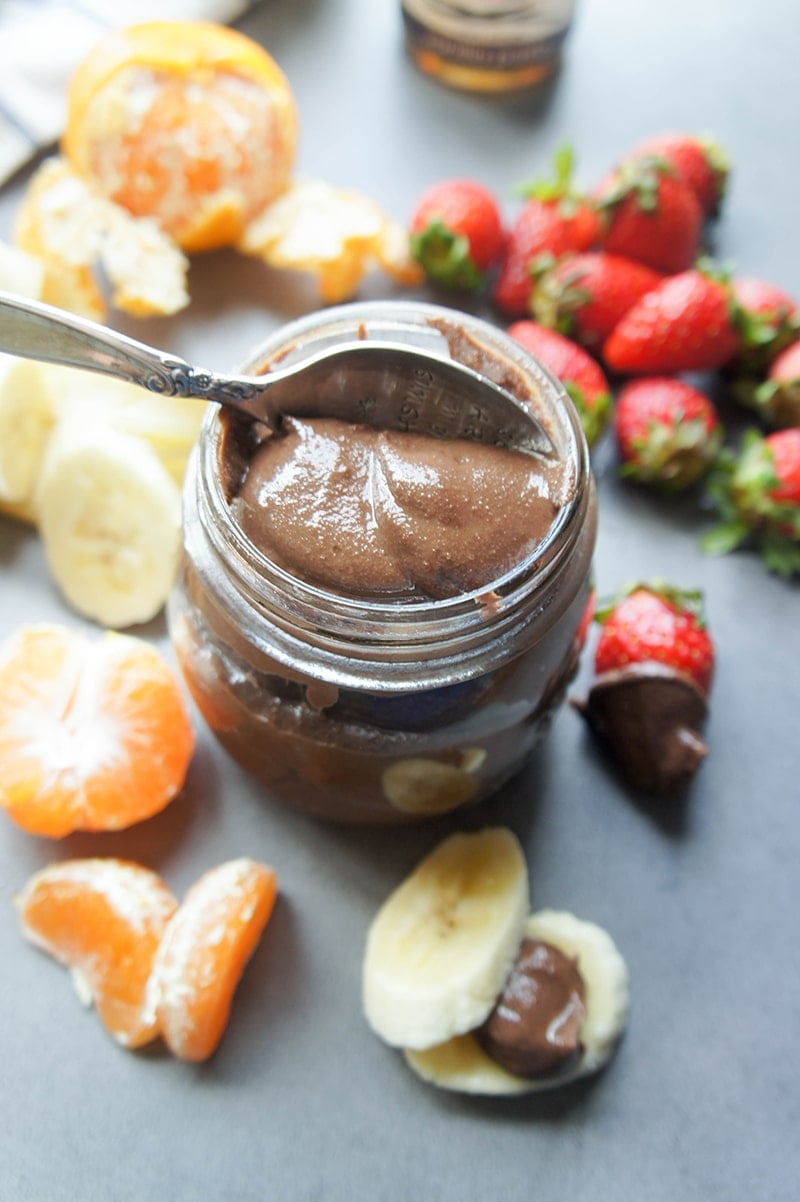 Other Non-Peanut Nut/Seed Butters: