This post may contain affiliate links. Please see my full
Disclosure Policy
for details.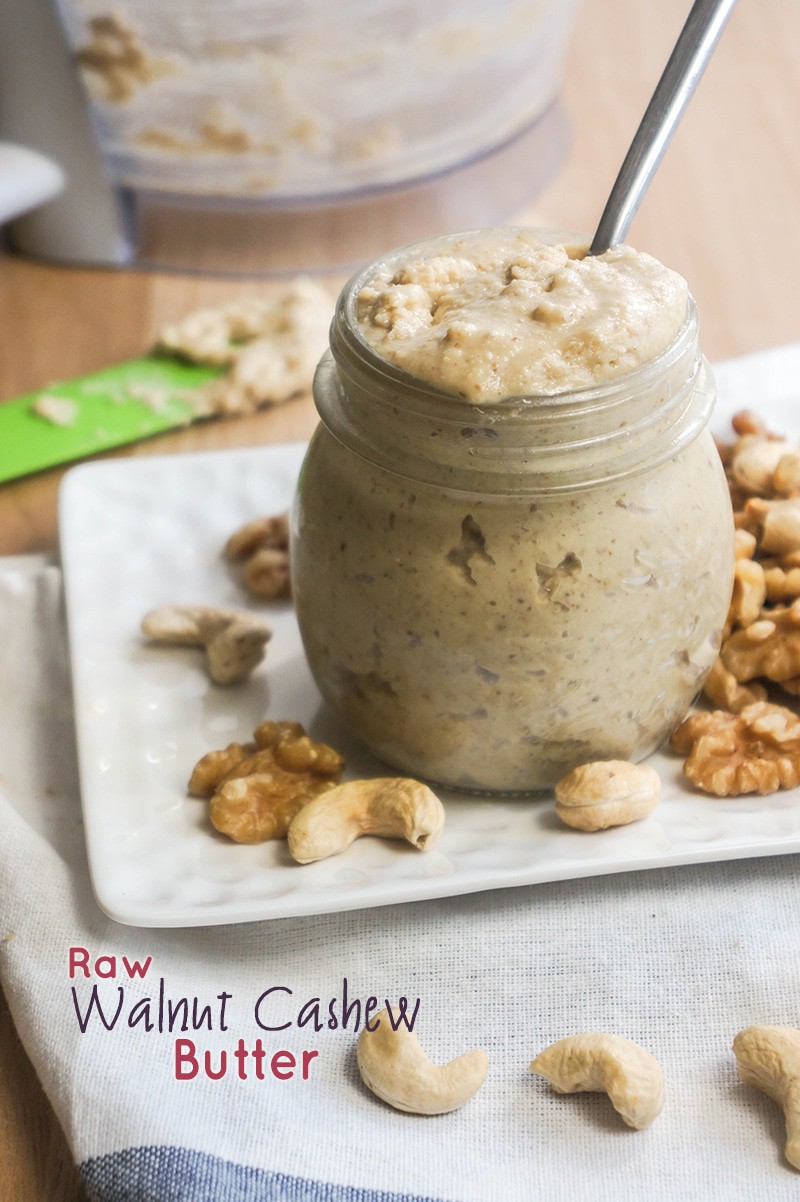 This is a recipe for those of you who have attempted to make almond butter at home in your food processor and failed. Like me. I honestly blame it on the almonds I buy here in Malaysia. I have a high powered food processor that does wonders with food– but it will NOT make almond butter. I really have no basis for saying it's the almonds I buy here, but I suppose it's completely likely that different varieties of almonds have different levels of fat– so we'll go with that.
It's been a busy week making it through my last week before heading off to the States for the holidays! I had great ideas for holiday posts, which are all half written and sitting in my drafts folder. That's okay– I am a no-stress holiday person. I can't do it all, and "doing it all" isn't the point of the holidays anyway. Getting home, and meeting my 6 month old niece for the first time, and playing with my 2 year old nephew, is the point. Having tea in the morning with my mom is the point. Going for walks with my family after our holiday meal is the point.
But before we can get to those very important points of the holiday season, I have to pack my bags, and embark on a 30 hour journey across the Pacific Ocean.
Last year, Alex and I saved quite a bit of money by flying on Christmas day. We figured the airports would probably also be quieter (we were wrong on that assumption!). To make it a bit more festive. he had this great idea to get each other a small gift for each airport we visited– 4 airports! It gave us something to look forward to at each destination.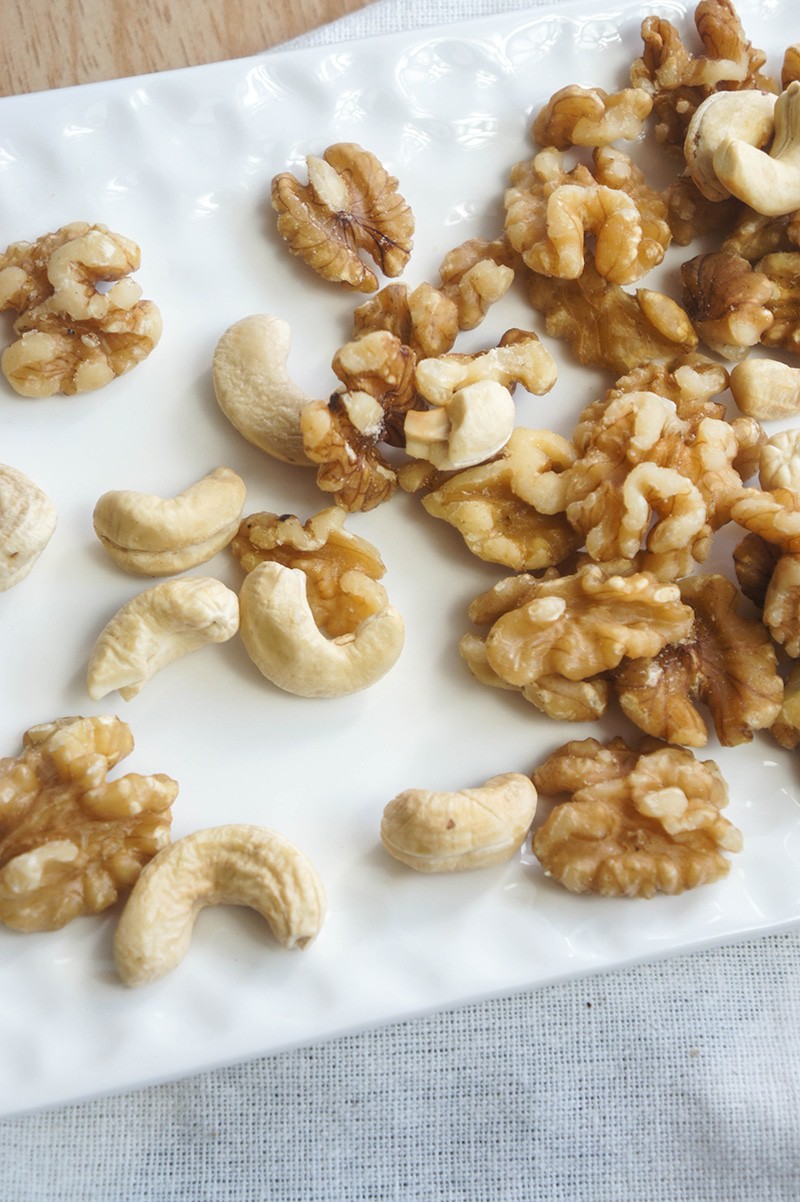 The first airport (Kuala Lumpur) we both gave each other dried fruit, nuts, and teas! We know each other too well. I had also packed these things in my normals snacks kit– so we ended up having all of those things packed and ready for our flight back home.
Other snacks I like to include? Having fresh food is important for me, so I always pack lots of carrot sticks and apples. Snap peas or green beans also travel well and we'll make it far into the long trip. I completely avoid airline food (it's terrible, and dangerous with my allergies), so I usually have plenty of snacks, and then know my mom will have an amazing meal prepared for me when I get home.
I recently saw little tiny jars of walnut cashew butter in the grocery store here. $10 US for a tiny jar with about a half of a cup of nut butter. I love nut butters– and have to say I was tempted! But I knew walnuts are a soft nut and easily make nut butter, so figured the oils released from the walnuts would help create a creamy spreadable cashew butter.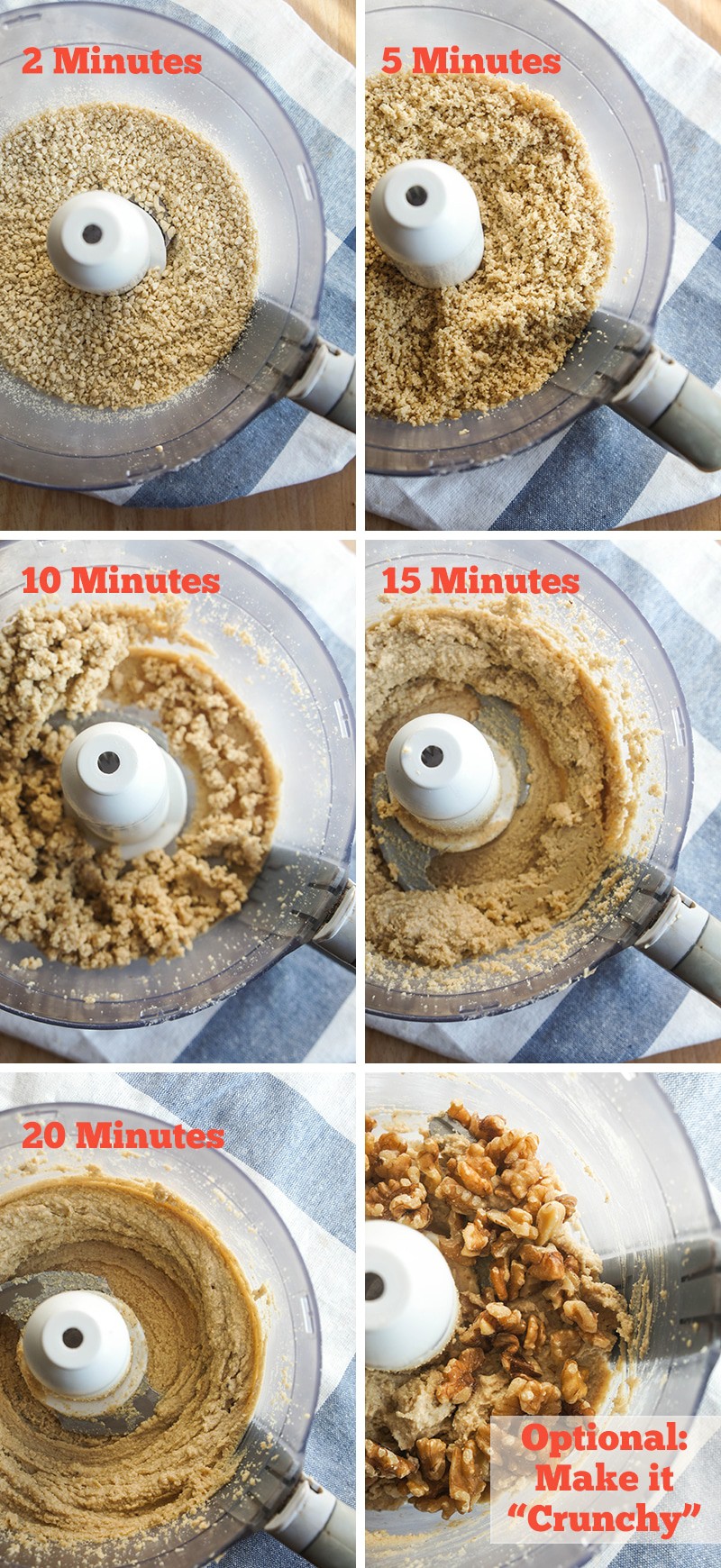 It turned out perfectly! No oil necessary. I set my kitchen timer for each interval so I could really see how long it took. I let my food processor have a quick break at each interval as well, to keep for overheating– 20 minutes is a long time for it to be running!
Other Homemade Nut Butter Recipes: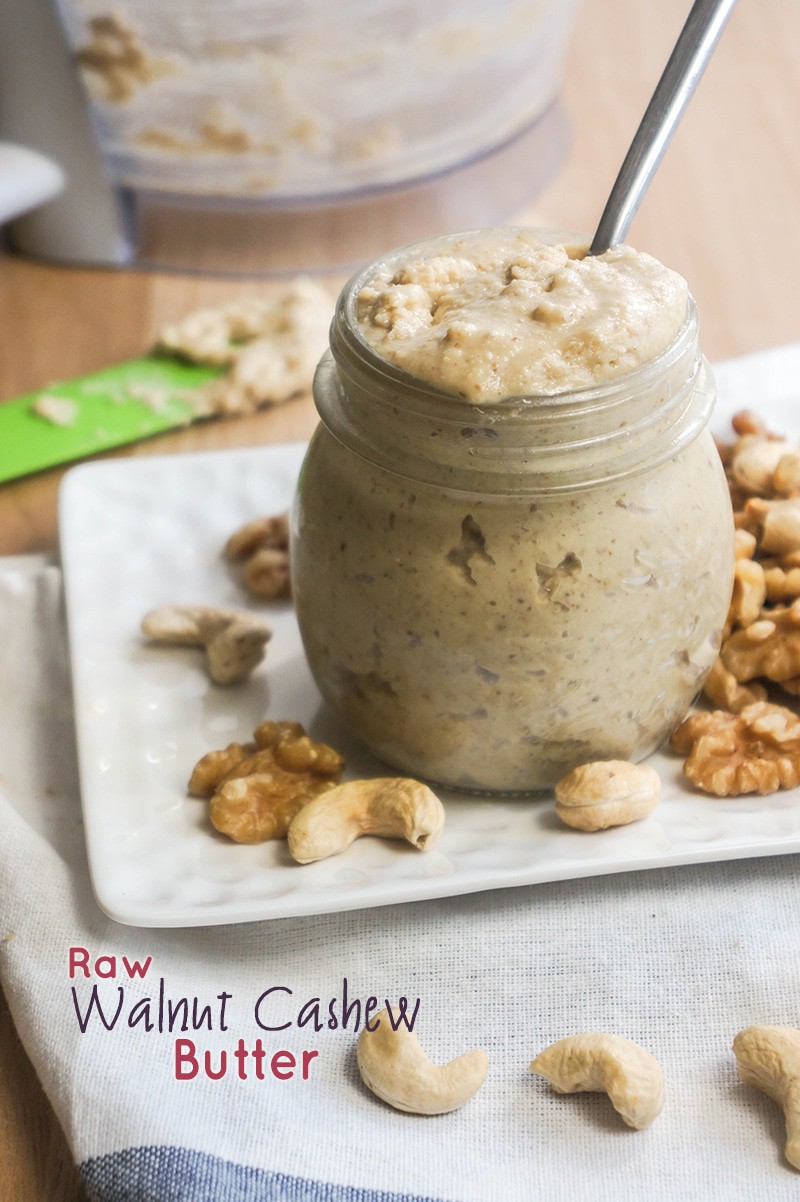 Raw Walnut Cashew Butter
A raw nut butter made with sweet cashews and walnuts. I added some extra walnuts at the end to make mine "crunchy" and give it texture-- this step is optional!
Print
Pin
Rate
Ingredients
2

cups

cashews

1

cup

walnuts

+ 1/2 cup walnuts (otional)
Instructions
Add cashews and 1 cup of walnuts to a food process bowl. Process, scraping down the sides as necessary.

I find using a kitchen timer helps me stay realistic about how much time the nuts have been processing, so I don't give up before the magic happens.

If you nut butter never quite gets smooth, add walnut oil or coconut oil, 1 tablespoon at a time, to smooth it out. I love the flavor of coconut oil in nut butter.

After your nut butter is very smooth, add extra ½ cup of walnuts and pulse 7-10 times until they are broken up but still leave a slightly chunky texture. This step is optional. You can also leave your nut butter creamy!
Nutrition
Calories:
1096
kcal
|
Carbohydrates:
47
g
|
Protein:
32
g
|
Fat:
95
g
|
Saturated Fat:
14
g
|
Sodium:
17
mg
|
Potassium:
1109
mg
|
Fiber:
8
g
|
Sugar:
9
g
|
Vitamin C:
1
mg
|
Calcium:
105
mg
|
Iron:
10
mg
This would make a wonderful homemade Christmas gift! Some day, I won't be traveling so far, and will have time to make nice gifts like this again. A bit of this will be coming on the long journey to be spread on apples and carrot sticks!