This post may contain affiliate links. Please see my full
Disclosure Policy
for details.
These Chewy Granola Cookies are absolutely IRRESISTIBLE! Gluten free and nut free, they are the perfect cookie to send to school with your child, or to share with friends.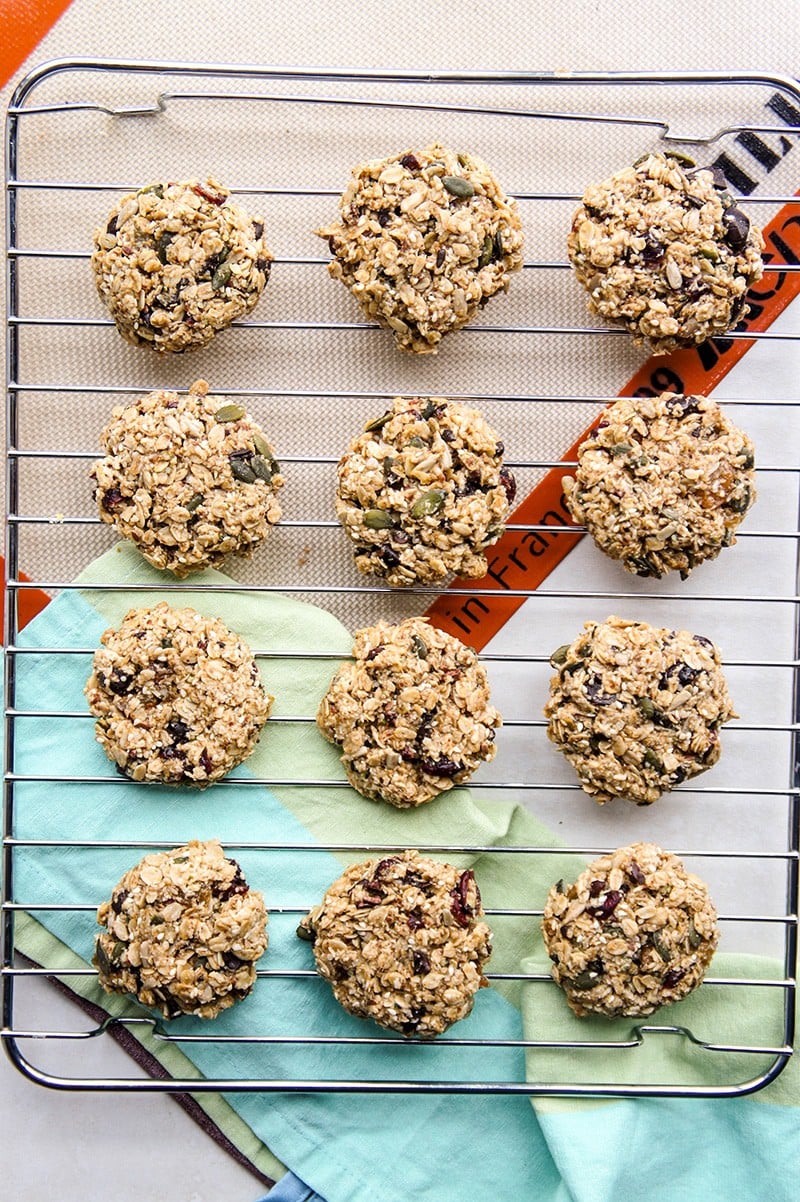 When Xander turned 6 months, we entered the exciting but fear-inducing world of solid foods. Something that might be fun for other families caused anxiety in mine because of my life-threatening food allergies. Handing over foods that could cause pain in the tiny and fragile being who had become my whole world was not something I was looking forward to.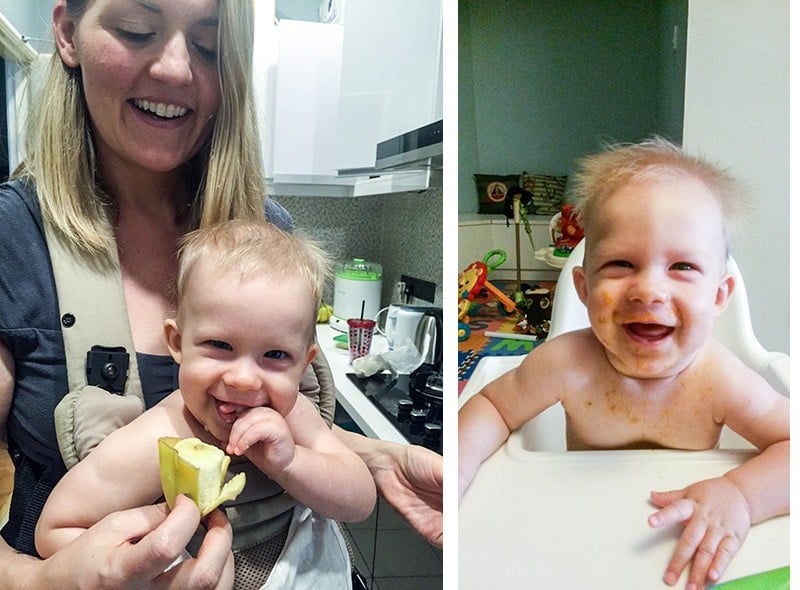 In fact, at 14 months, he still hasn't eaten a peanut or had soy other than as a minor additive to packaged foods.
My fears were amplified by a previous experience. I was visiting a friend when her son was 7 months old. One morning before heading to the park, we fed both her 2 year old and her infant scrambled eggs. Returning from our walk a few hours later, we unwrapped her son, who was tucked warmly in blankets laying in his stroller, to find swollen red hives on his neck up the back of his head.
Anaphylaxis. I knew exactly what it was in an instant after my own experiences.
Without even pausing to put the stroller away, we packed her kids in their carseats and drove to the closest hospital. The next 16 hours were spent with her holding her son, rocking back and forth trying to comfort him, as his entire tiny body turned red, pulsing as it tried to expel this innocuous food his body identified as poison. At such a young age, the common protocol is to wait it out, so this young mother had no choice but to hold and soothe him as he threw up repeatedly, cried, and fell asleep in a fit of exhaustion in her arms.
This memory stayed with me, and came back clearly each time I thought about giving Xander a common allergen.
We introduced nuts first on accident- he had a sip of my smoothie that I too late realized was made with almond milk. After no reaction, we gave him another smoothie with a small amount of almond milk. After 4 or 5 small exposures with no reaction, my confidence was boosted and I felt comfortable offering him a cookie made with almond flour.
Luckily, we are still allergy-free, as far as we know.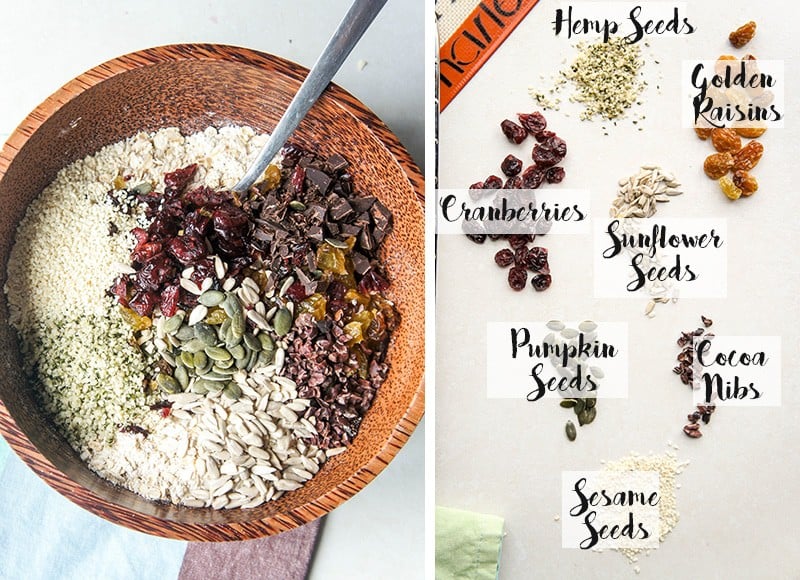 Identifying Food Allergies
Children who have a parent with some type of allergenic condition are at a higher risk for developing allergies themselves. Allergenic conditions include food allergies, asthma, hay fever or eczema. If you or your partner have one of these conditions, it's important to be extra vigilant in checking for symptoms of food allergies in your children.
When first offering allergenic foods (the most common food allergies are to milk, eggs, peanuts, soy, wheat, treenuts, fish and shellfish), look for symptoms such as hives or a rash, swelling of the lips, vomiting, coughing, difficulty breathing, or loss of consciousness.
With young children, any suspicion of food allergy should be reported to a pediatrician as soon as possible.
Food allergies don't always present at the first introduction. Food allergies can develop or intensify at any age.
I was first given peanuts at 1 year old, and my initial reaction was just swelling in my lips. Over the next few years, I began throwing up after consuming peanuts. It wasn't until I was 16 years old that I had an anaphylactic reaction. In a hurry at the gym to get to a kickboxing class, I ate a protein bar after only quickly scanning the ingredients (at the time, I wasn't as savvy as to what foods typically contained my allergens). Immediately feeling sick, I went home and went to bed. My parents knew I had eaten peanuts, but past experience led us to believe I would throw up, and then get better.
This time it was different. I woke an hour later, my skin feeling on fire and realized it hurt to turn my head. I yelled to get my parents attention, and when they saw me they instantly knew something was seriously wrong. Seeing myself in a mirror at the hospital, I realized my head was so swollen I was unrecognizable, and I could barely see out of my eyes.
A younger child might not have been able to get his parent's attention in time, or could have had a more severe reaction in a shorter amount of time.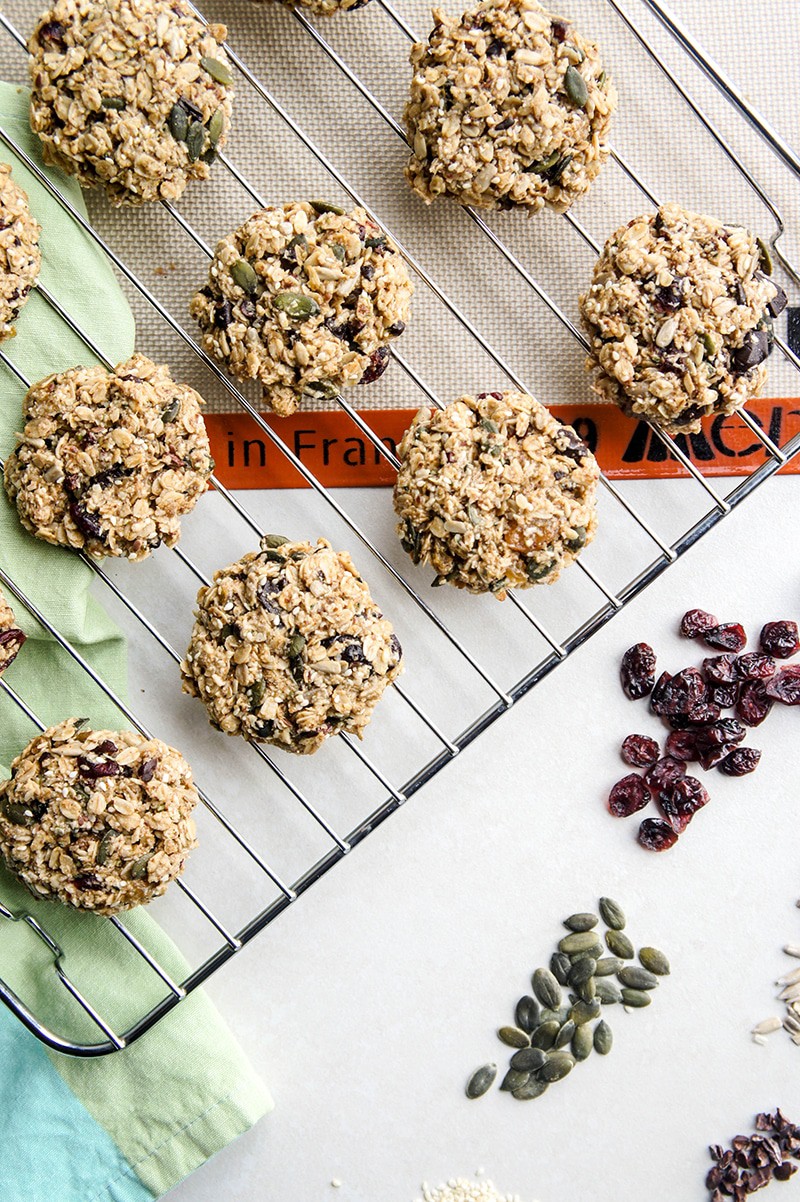 Be Aware of Childhood Food Allergies
If your children are not allergy suffers, consider yourself lucky. 1 in 13 kids in the United States suffer from food allergies, from mild to severe.
When sending food with your child to school, it's best to always ask the teacher if there are known food allergies. Chances are in class sizes of over 30, there are 2-3 kids who are allergic to something.
As an allergy sufferer myself, and a teacher for many years, I know how difficult it can be for these kids to be excluded. Even if the child's own parents send in safe treats, it's still difficult for a young child to not get to participate in what the rest of the kids are eating.
If making treats at home, look for allergy-friendly recipes. There are tons of resources that will walk you through easy methods for baking without eggs (vegan recipes), without gluten, and excluding dairy and nuts. For some of my favorites, check out Petite Allergy Treats and Allergy Free Alaska.
It's also really helpful to talk to the allergy suffer's parents. They will be able to provide you with helpful insight on how to really provide safe treats that include everyone. Understanding food allergies is a very complex subject, especially when it comes to celiac and levels of severity in nut allergies. It's ALWAYS better to be safe than sorry!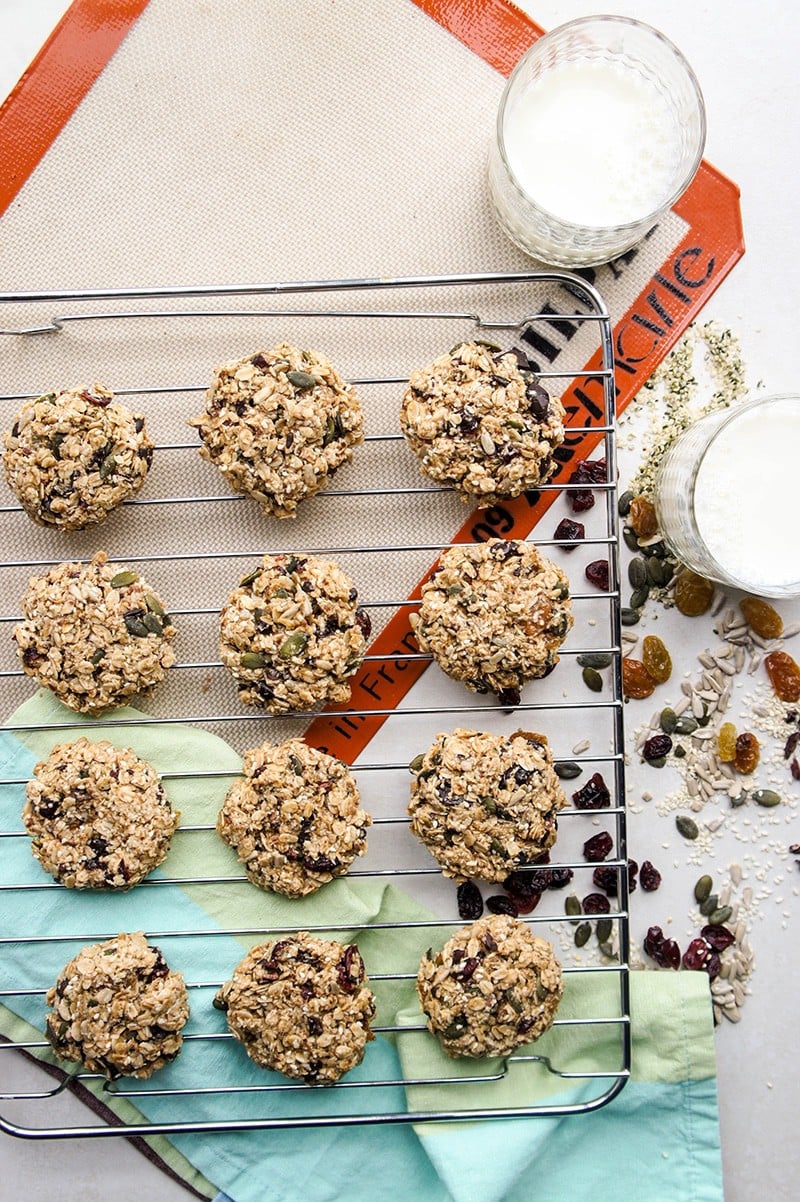 Tips for Chewy Granola Cookies
I intentionally made this recipe nut-free to have a recipe in my archives that was food-allergy sensitive. When offering Xander his first foods, I had the realization that if he had a tree nut allergy, my cooking style would need to be completely revamped– I use nuts in everything! Be aware: sesame seeds are also a semi-common food allergy, so be sure to check for sesame allergies if sharing these at school.
Make it Gluten Free: Oats are naturally gluten free. However, they are contaminated with gluten in processing. If necessary, use certified gluten free oats.
Make it Ahead: I love having healthy cookies in the freezer for healthy snacks at home and on the go (and occasionally– okay, maybe more than occasionally– as breakfast.) These freeze great– I keep them frozen and we always have healthy snacks ready.
Make it Vegetarian/Vegan: Use an egg replacer, and sub maple syrup for the honey. I haven't done that with this particular recipe, but I have used a "flax" egg and maple syrup in this recipe, which is similar. There is little difference when making these substitutions, so I am fairly confident it would work well here.
For the Family: My son eats these, but he doesn't have a ton of teeth yet, so he sometimes spits out the pumpkin seeds. The last batch I made I was sure to chop the raisins, cranberries, and seeds into smaller pieces to help him chew them better. I believe it's safe to give babies honey after 1 year, but some of my friends are waiting longer. If you are not giving your child honey yet, sub maple syrup. Also, my son happily eats 70%-85% dark chocolate. He's never had anything different. If your child finds it bitter, sub with mini dark chocolate Chips. Enjoy Life's are allergy friendly.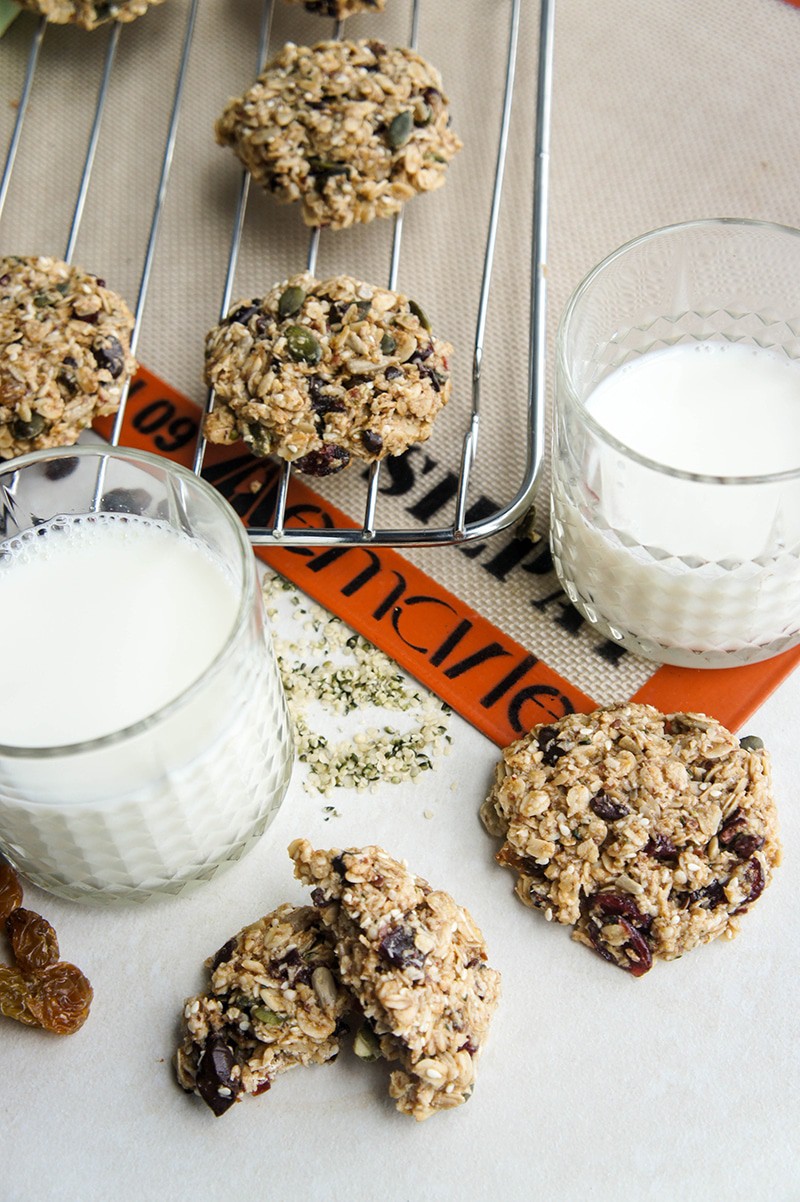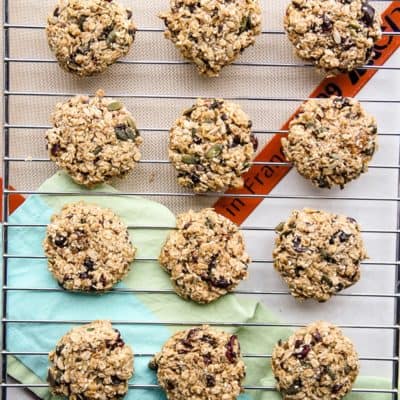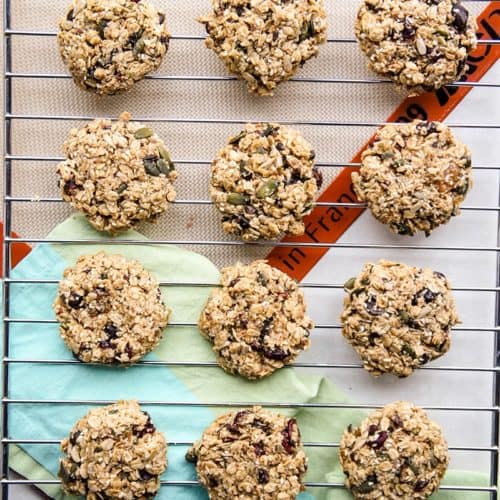 Irresistible Chewy Granola Cookies
These are granola bars in cookie form! These are gluten free and nut free, so safe to send to school with your child. Easily customizable.
Print
Rate
Ingredients
Wet
1/2

cup

coconut oil

3

tablespoons

coconut sugar

3

tablespoons

honey

2

tablespoons

flax seed

ground

1

egg

1

teaspoon

vanilla
Mix Ins
1/4

cup

raisins

(I used golden)

1/4

cup

dried cranberries

3

tablespoons

85% dark chocolate

chopped

2

tablespoons

pumpkin seeds

2

tablespoons

sunflower seeds

2

tablespoons

hemp seeds

1

tablespoon

sesame seeds

1

tablespoon

cocoa nibs
Instructions
Preheat oven to 350 degrees Fahrenheit.

Add all dry ingredients to a bowl, and mix together.

Add all wet ingredients to a bowl, and mix well. Add wet ingredients to the dry, and mix until just combined and no dry spots are left.

Add mix ins. Feel free to customize with what you have in your house! You can use raisins instead of the cranberries, omit the chocolate, or use nuts in place of the seeds if your family can have them. Just try to stick to similar measurements. I love these with sliced almonds.

This dough is very sticky. If you don't mind working with the dough, just take a little time to shape the cookies on the pan. If you have time, the dough is much easier to shape and scoop if it's been chilled for 20-30 minutes in the fridge.

I make these in two different sizes- big chewy granola bar sized ones for my husband, and tiny ones for my son. I use a 1/4 measuring cup filled about half full (wet cup, press cookie dough to the bottom, and then slide off onto cookie sheet and flatten a little more). For the tiny cookies, I use a 1/2 tablespoon. I use the same method (wet, pack, slide onto cookie sheet and then flatten a bit more into a cookie shape).

Bake for 8-10 minutes, being careful not to over bake or they will no longer be chewy. Allow cookies to cool for at least 10 minutes - they will be crumbly when hot, but will firm up as they cool.

This recipe will make about 18 large cookies or 40 tiny cookies.

Nutrition facts are for 30 cookies, tablespoon sized. This is the typical size I make cookies.

Store cookies and enjoy right out of the freezer for the chewiest texture.
Nutrition
Calories:
132
kcal
|
Carbohydrates:
12
g
|
Protein:
3
g
|
Fat:
9
g
|
Saturated Fat:
5
g
|
Cholesterol:
7
mg
|
Sodium:
33
mg
|
Potassium:
85
mg
|
Fiber:
1
g
|
Sugar:
5
g
|
Vitamin A:
16
IU
|
Vitamin C:
1
mg
|
Calcium:
18
mg
|
Iron:
1
mg
Other Allergy Friendly Cookie Recipes:
I'd love to connect with you on social media! Find me on Facebook or Instagram where I post daily healthy eating and lifestyle inspiration.
This post contains affiliate links, which means that if you click on one of the product links, I'll receive a small percentage of any purchases made.