This post may contain affiliate links. Please see my full
Disclosure Policy
for details.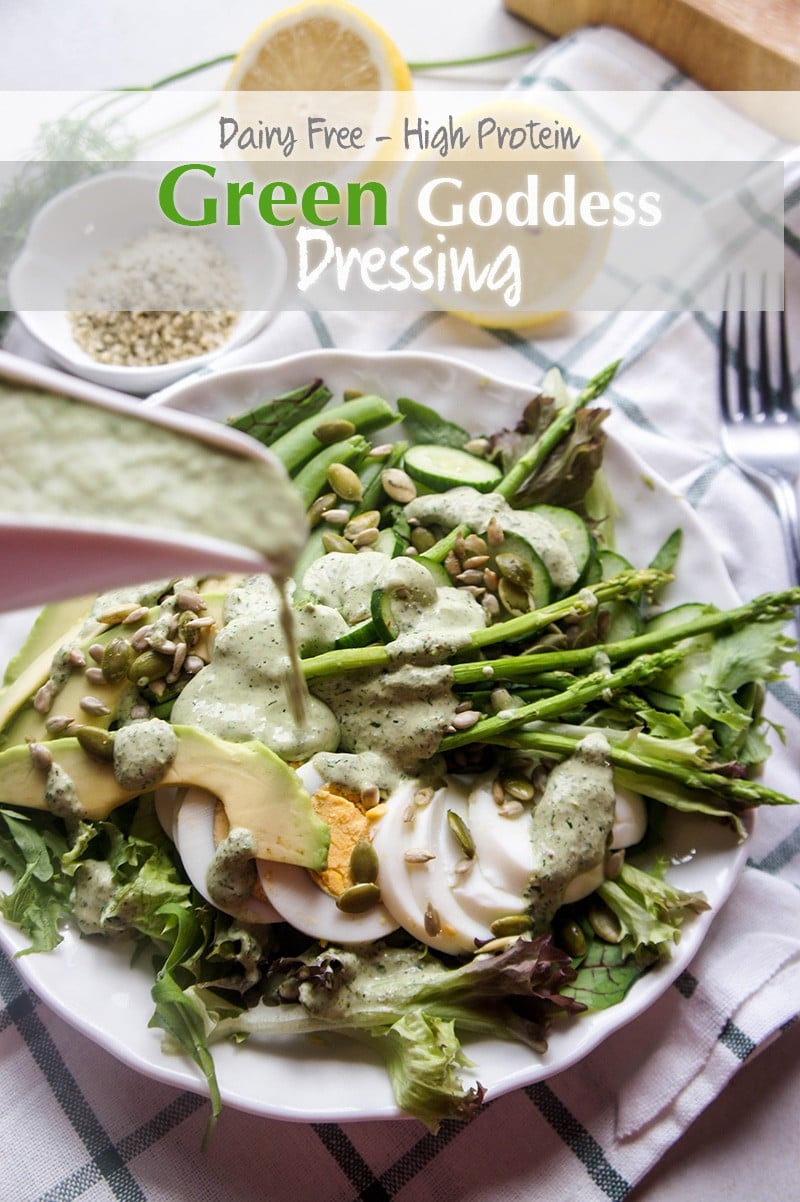 Protein, protein, protein. I know! It's good for you. Especially if you're trying to lose weight, gain muscle, are pregnant or lactating, are young, are old… basically, protein is necessary for life.
So, what do you do if you're allergic to many vegetarian proteins (I'm allergic to legumes- peanuts, soy, lentil, chickpeas, etc.), but tend to crave vegetarian meals and foods?
I've been looking into incorporating more plant based proteins into my diet. If you follow a Paleo diet, are on the Whole 30, or just want new ways to add protein to meals, here are some good options:
Plant Based Proteins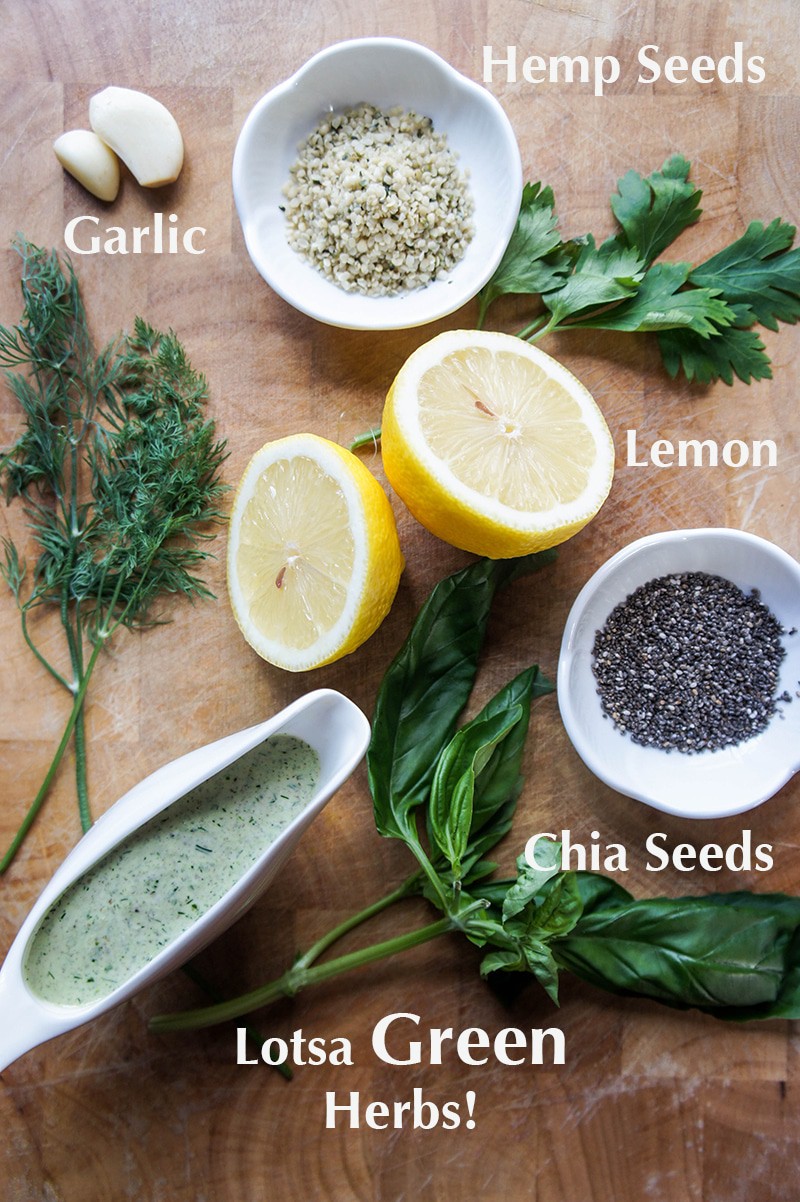 Hemp Seeds:
1 ounce (about 3 tablespoons & 163 calories) provides 10 grams of protein, along with 15% of your daily iron and 45% of your daily magnesium needs!
Chia Seeds:
1 ounce (about 2 tablespoons & 120 calories) provides 4 grams of protein, along with nearly 20% of your daily calcium needs.
Cashews:
1 ounce provides 5 grams of protein. The added benefit of cashews is 10% RDA of iron.
Pumpkin Seeds:
1 ounce (about 2 tablespoons & 146 calories) provides 9 grams of protein, along with 23% of your daily iron needs.
Sunflower Seeds:
1 ounce (about 2 tablespoons & 173 calories) provides 5 grams of protein, along with 3 grams of fiber and 10% of your daily iron needs.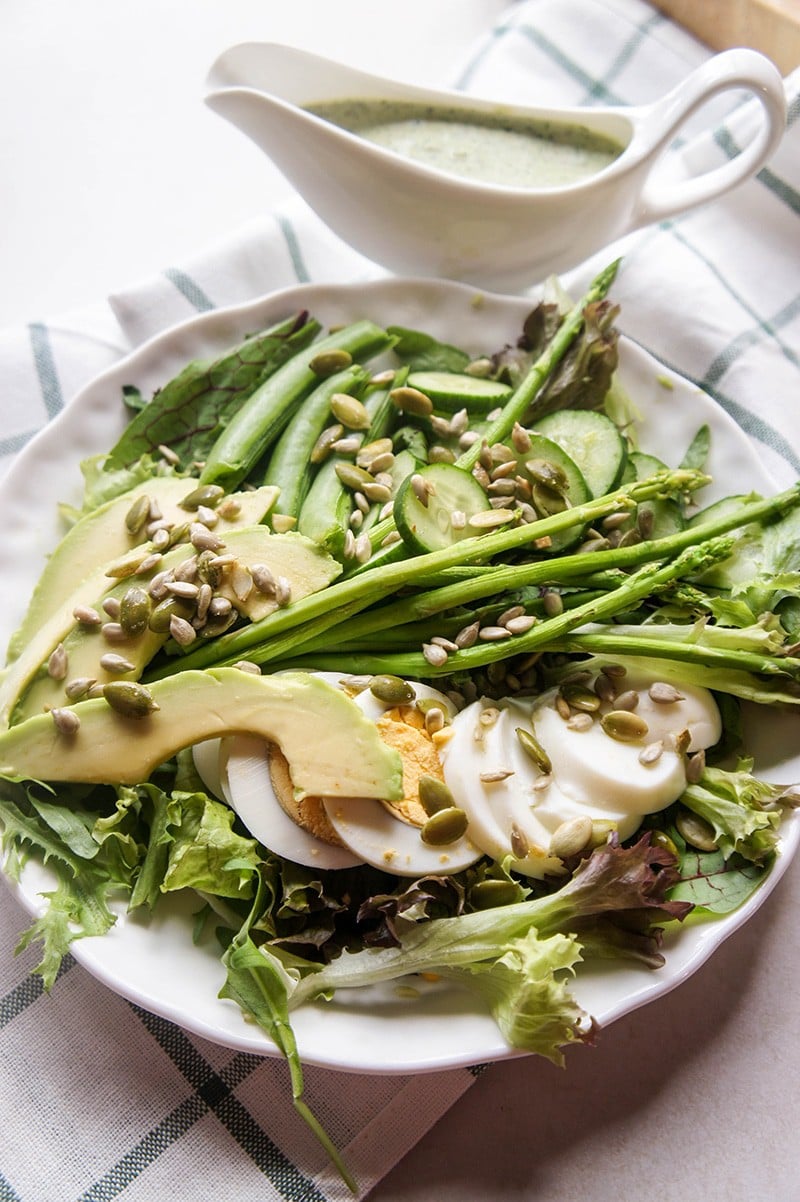 This salad dressing was created while I was preparing to do the Whole 30 last month. My mom came after the birth of my son, and we thought it would be fun to do together. I thought the most stressful part of it would be having fresh foods on hand, and always having to cook meals instead of relying on convenience foods– but with a nanny on hand to help with shopping and cooking, plus my mom and my husband home, I thought we were set.
It went well for about 3 days. The meals were delicious and I didn't feel hungry or deprived in any way. But, then there was a scare- my son's pediatrician told me I wasn't producing enough breastmilk to feed him and he wasn't gaining weight quickly enough. I immediately quit the diet and began eating big bowls of oatmeal every day. Turns out, I didn't have a problem with milk supply, and it certainly wasn't caused by the diet, but regardless, life was turned upside down 9 weeks ago, and trying to do anything as restrictive as the Whole 30 is a kind of stress we just didn't need around here.
The tenants of the program are sound though- more foods with higher nutritional densities. I can certainly get on board with that, even if it means more meals are made with the approved foods, and exceptions are made based on my current priorities- and my first priority is making sure my son is getting the nutrition, attention, and care he needs.
This salad dressing was a winner though. Green Goddess salad dressing just sounds amazing, but I've never had it because I refuse to eat mayonnaise and sour cream, the typical base of the dressing.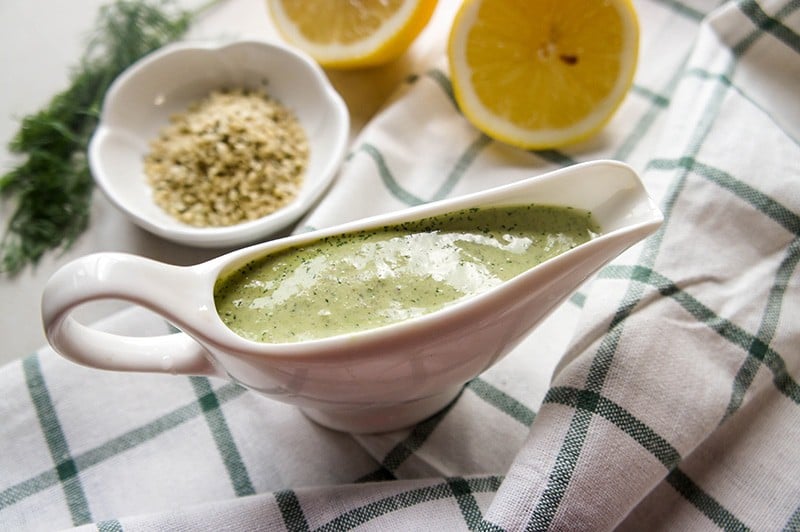 I used high protein hemp seeds, chia seeds for a thicker consistency, and cashews to sweeten up the bitterness of the hemp.
Layer in the classic flavors of garlic, lemon, and lots of fresh green herbs, and you've got one tasty salad dressing!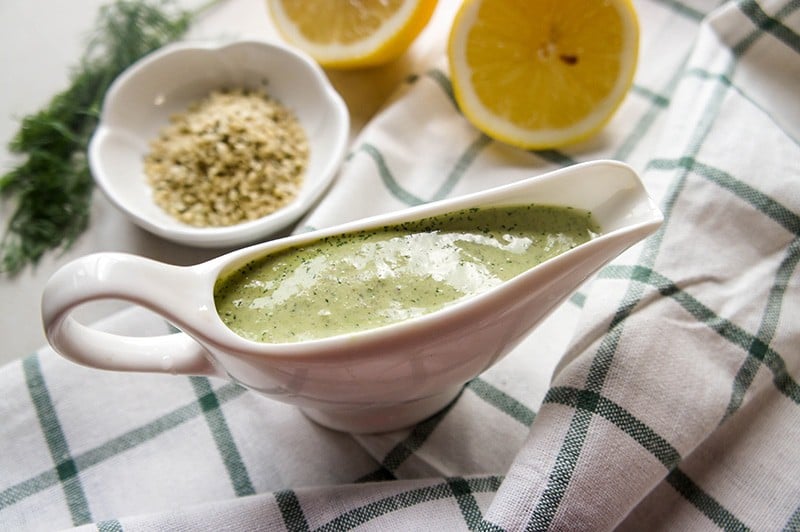 Green Goddess Salad Dressing
Dairy Free, High Protein - This creamy, tangy, herb packed dressing will amp of the flavor and nutrition of any salad!
Print
Pin
Rate
Ingredients
1/4

cup

cashews

1/4

cup

hemp seeds

1

tablespoon

chia seeds

1/2

cup

water

3

tablespoons

olive oil

2 1/2

tablespoons

lemon juice

1 1/2

tablespoons

red wine vinegar

1

cup

herbs*

5

capers

small

1/8

teaspoon

sea salt

+ more to taste, I used a pinch more
Instructions
Add cashews, hemp seeds, and chia seeds to a cup, and add ½ cup of water. Let soak for 1 hour to overnight.

In a blender, add the nuts and seeds, plus the olive oil, lemon juice, and vinegar. Process until a thick creamy base if formed.

Add capers, herbs, and sea salt, and continue to process until herbs are blended and dressing is a beautiful light green.

Use a microplane to grate ½ a garlic clove (or more, to taste) into dressing, and stir in.

Use as a salad dressing or vegetable dip. Thin with water if desired, but we enjoyed it nice and thick!
Notes
I tried making the dressing with only hemp seeds, and it turned out a bit bitter. I didn't mind, and enjoyed the dressing anyway. Adding cashews makes it a bit creamier and the sweetness counteracts the bitterness of hemp seeds.
*I've used different combinations of herbs. The classic Green Goddess is made with tarragon, chevril, and dill, which is a great combo. I also used basil, parsley, and dill. The parsley is a great fresh flavor. I love to use tarragon, chevril, dill and parsley, if I have all the herbs on hand.
Nutrition
Calories:
57
kcal
|
Carbohydrates:
1
g
|
Protein:
2
g
|
Fat:
5
g
|
Saturated Fat:
1
g
|
Sodium:
23
mg
|
Potassium:
23
mg
|
Fiber:
1
g
|
Sugar:
1
g
|
Vitamin A:
95
IU
|
Vitamin C:
1
mg
|
Calcium:
12
mg
|
Iron:
1
mg
Plus- a Bonus Recipe!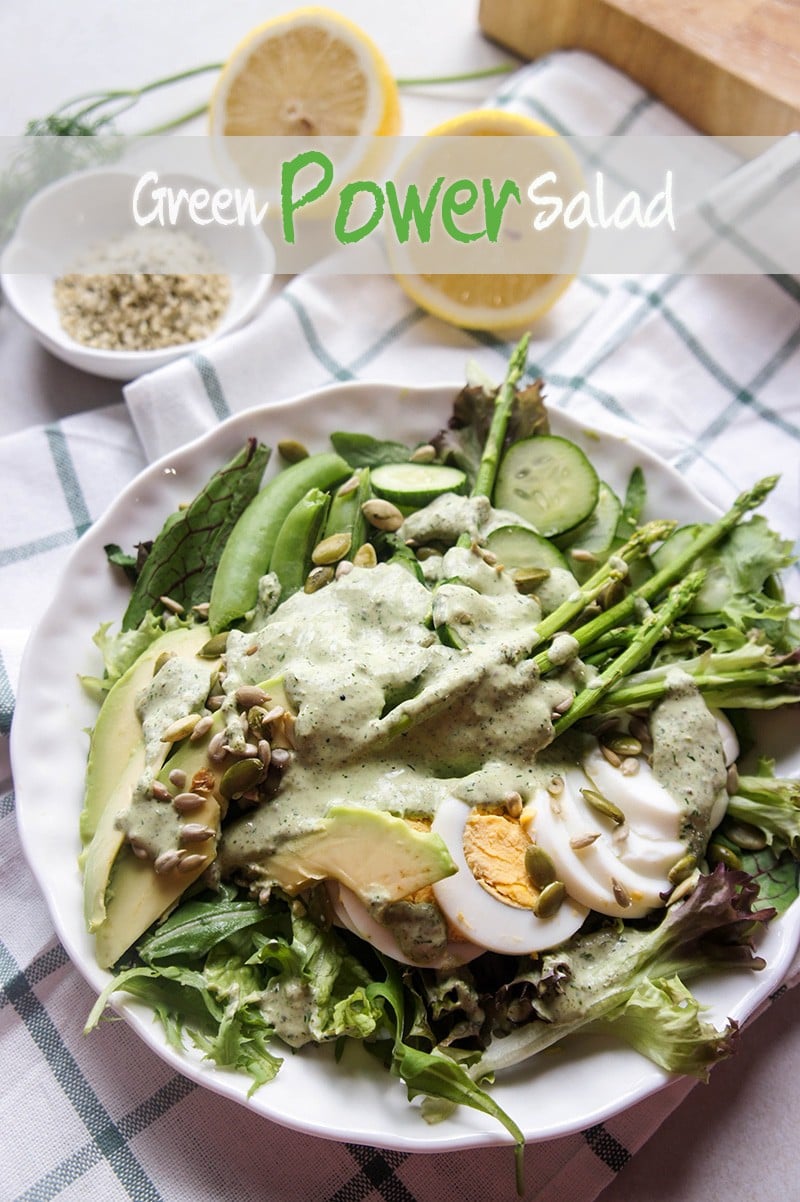 This salad packs some serious plant based nutrition.
2 cups baby or micro greens (or sub spinach), 10 sugar snap peas, 8 spears asparagus, 1 hard boiled egg, 1/3 cup cucumber (thinly sliced), 1/4 avocado, 1 tablespoon pumpkin seeds (toasted or raw), 1 tablespoon sunflower seeds (toasted or raw), 3 tablespoons Dairy Free, High Protein Green Goddess Dressing