This post may contain affiliate links. Please see my full
Disclosure Policy
for details.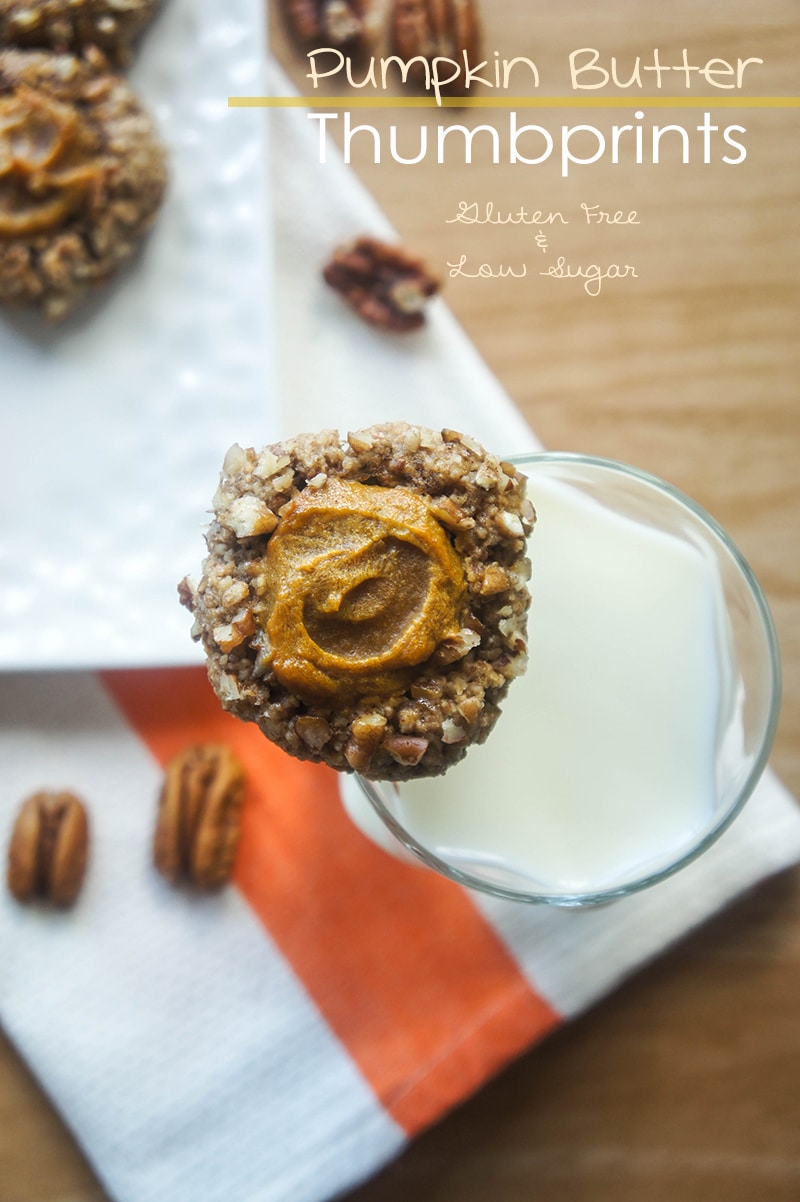 With a yield of 6 cups from my recent batch of Pumpkin Apple Butter, I knew it was going to have to be used in other recipes. I had lots of ideas– but only had enough for these cookies! We blew through those 6 cups- and I'd love to have more in the fridge.
As I was making the Pumpkin Apple Butter, I had a brilliant idea — make a different variation with butternut squash, and medjool dates instead of a sweetener. Sounds brilliant, right? Caramelly butternut-date butter (or butternut-date spread?). Yum. So, 2 butternut squashes were roasted, and 12 beautiful medjool dates blended into the puree. Lots of spices. Lots of stirring, watching the mixture thicken up into a velvety smooth, naturally sweetened concoction.
Sounds pretty amazing, doesn't it? Well, actually, it wasn't. Even with 12 large dates, it was still very "vegetabley." I added a few tablespoons of sugar hoping to mitigate that taste, and while it helped, it just isn't good. How can that be? How can something as close to a pumpkin taste so drastically different when cooked down and blended with the same spices?
And now I am mourning those two butternut squashes, because they would have been much better as butternut, spinach, and black bean enchiladas.
I'm not throwing out the "butternut butter," though. I am thinking it will probably make a pretty awesome pumpkin pie smoothie. However, I've been wrong before, and I'm sure I'll be wrong again about one of these brilliant ideas that pop into my head at random.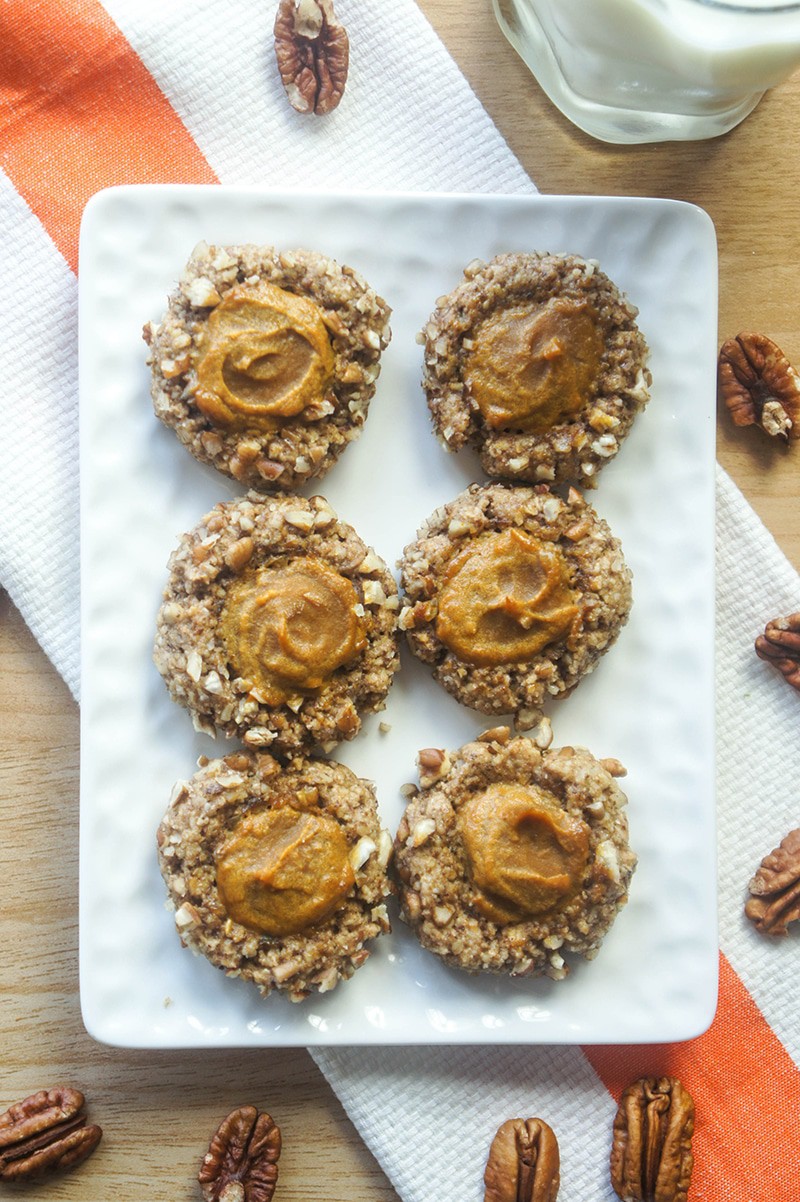 Honestly, I've never had plain pumpkin butter before. Maybe I wouldn't like it! Maybe it's the tangy, sweet apple that really made my Pumpkin Apple Butter so sweetly creamy and luxurious.
These cookies are based off a thumbprint recipe from Green Kitchen Stories- a recipe that started my love affair with buckwheat flour. I've never made those with the prune-sweetened jam in their recipe, but I am sure it's wonderful. When I tried out the recipe, I had a jar of fig jam, and they were just about the best. cookies. ever.
These are a pretty close second, and a fun seasonal twist. If you have a jar of fig jam, or don't feel like making pumpkin apple butter for this recipe, try that! The pecans can be swapped out for coconut, walnuts, sunflower seeds… pretty much anything. Since realizing how good pumpkin butter and pecans are together, I've been going through quite of few of those little nuts.
The buckwheat flour can be swapped out for extra oat or almond flour, although it adds a really incredible graham-cracker-like grittiness (in a very, very good way) that I love. I don't like store bought buckwheat flours, but making your own couldn't be simpler. Grab a bag of raw buckwheat groats, dump into your blender, buzz buzz whirl, flour.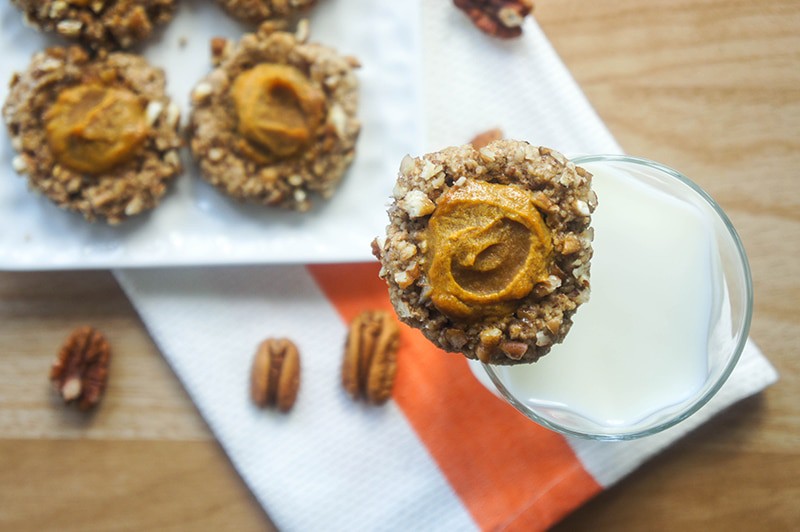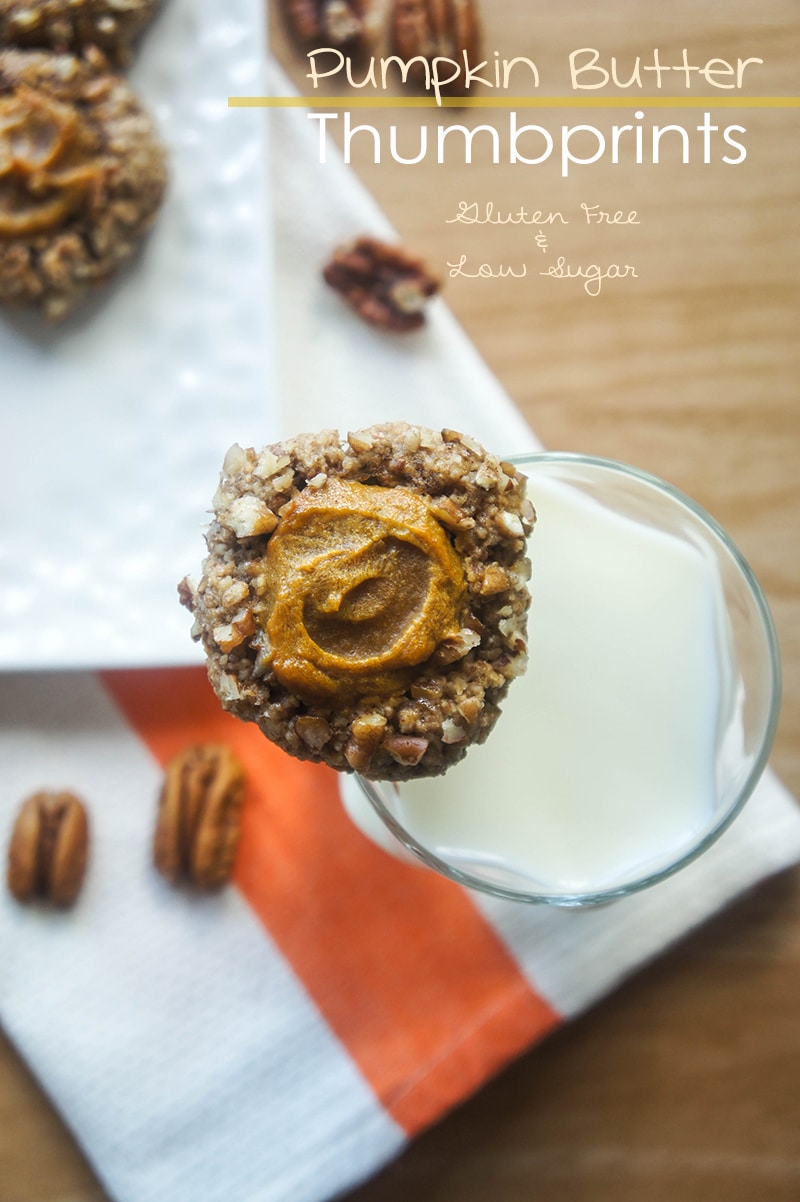 Pumpkin Butter Thumbprints
A gluten free, whole grain cookie, filled with a velvetly smooth, spiced Pumpkin Apple Butter. If you don't want to go to the trouble of making pumpkin butter, try fig jam, or another favorite fruit spread. Inspired by Jam and Sunflower Thimbles by Green Kitchen Stories.
Print
Rate
Ingredients
Dry
1

cup

blanched almond flour

1

cup

oat flour

(oats processed in a blender or food processor)

1/2

cup

buckwheat flour

(raw oats groats processed in blender)

2

tablespoons

ground flax

2

tablespoons

natural molasses sugar

1

teaspoon

baking powder

1/2

teaspoon

sea salt

1

teaspoon

cinnamon
Wet
1/4

cup

coconut oil

3

tablespoons

honey

1

egg

1

teaspoon

vanilla
Topping
2/3

cup

Pumpkin Apple Butter

or fruit spread of choice

1/2

cup

pecans

crushed
Instructions
Preheat oven to 350 degrees f.

Mix all dry ingredients together in a bowl.

In a separate bowl, mix together the wet ingredients.

Add the wet to the dry, and fold together until all ingredients are wet. Do not overmix.

Roll the dough into balls, and lay onto a cookie sheet. I've made about 20 large cookies with this recipe, but prefer to make about 40 smaller cookies. Roll each ball of cookie dough in the pecans.

Using a thumb, or-- my favorite method-- the round end of a measuring spoon, dipped in water-- press an indentation in each ball.

Add a teaspoon of pumpkin apple butter to each cookie.

Bake for 12-14 minutes. (for a softer cookie).

For a crunchy cookie base (more graham cracker-like), bake at 325 degree f for 16 minutes, turn the oven off after the time is up, but leave the cookies in the oven while they cool. I love them this way!

Cookies will be crumbly when hot, but hold together well once cooled.

For best results, refrigerate cookies for up to a week. Freeze for longer, but defrost before eating.
Nutrition
Calories:
72
kcal
|
Carbohydrates:
8
g
|
Protein:
2
g
|
Fat:
4
g
|
Saturated Fat:
1
g
|
Cholesterol:
4
mg
|
Sodium:
32
mg
|
Potassium:
44
mg
|
Fiber:
1
g
|
Sugar:
4
g
|
Vitamin A:
6
IU
|
Vitamin C:
1
mg
|
Calcium:
16
mg
|
Iron:
1
mg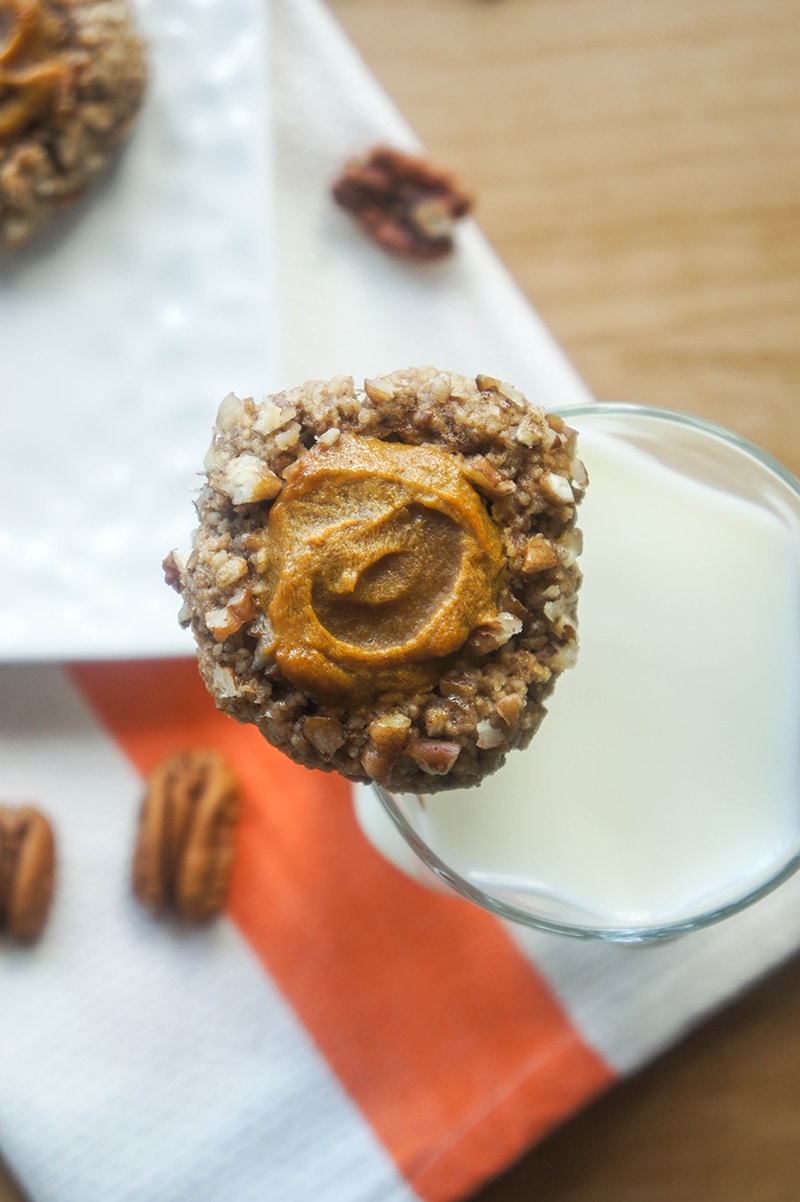 Other Pumpkin Cookie Recipes: