This post may contain affiliate links. Please see my full
Disclosure Policy
for details.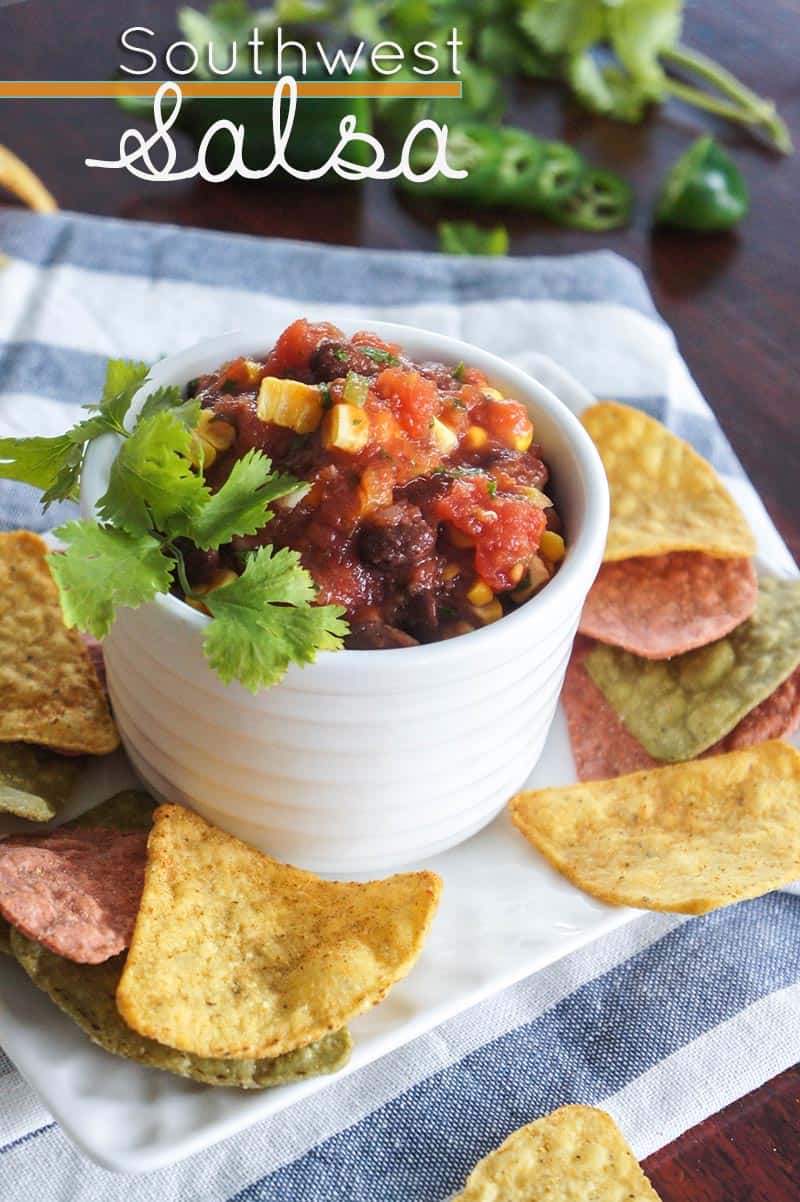 This salsa barely made it to the photo shoot. For the last couple of weeks, I've been on a major salsa kick– which isn't easy in an Asian country. I remembered the salsa I made last summer by Pioneer Woman, and knew that with the same base she used, I could make a really amazing Southwest Salsa. I shouldn't have made it before dinner (and too late to do a photo shoot), because I was eating it with a spoon, and then poured a ton of it on my salad.
More will be made soon. Like, really soon. [Update: More was made. Two more batches — one for the weekend, one to spice up my salads for work this week. I couldn't be happier with this recipe.]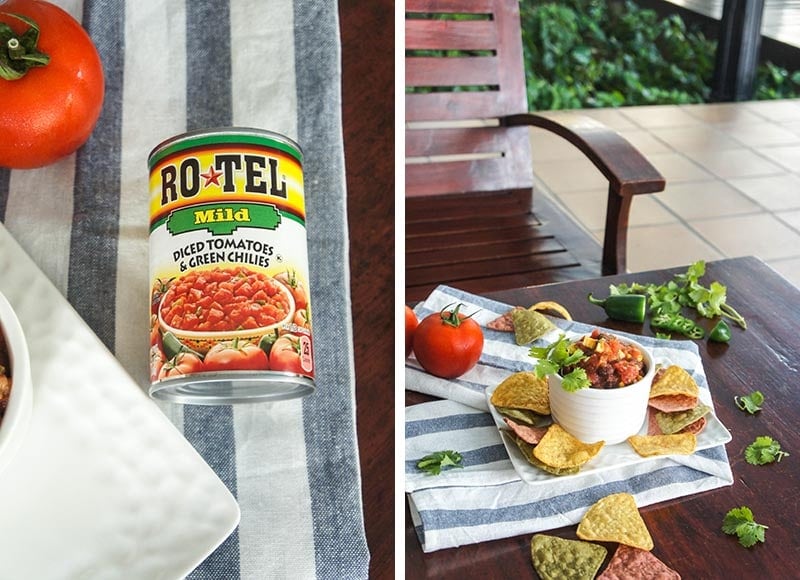 Happy Chinese New Year, to all celebrating. All the holidays are certainly one of the best things about working in Malaysia. The diverse cultural groups means that a major holiday is always just around the corner. Bonus: all the days off work. Drawback: the city practically closes down! So much is closed. Alex and I decided a few years back that Chinese New Year is a long weekend for spending at home, getting in some good workouts, and doing stuff around the house. While there is practically no traffic in the city, traffic on the highways outside the city, and the airport, are madhouses. It's so nice to be able to drive around the city and actually easily find parking spaces.
I spent Thursday, the first day of the holiday, celebrating the birthdays of two good friends of mine. We had lunch at Antipodean in Bangsar (how have I NEVER been?), and then spent a relaxing afternoon at the Hammam Moroccan Bathhouse having body scrubs, polishes, and massages, complete with a relaxation room, tea and snacks. That's how I party these days 🙂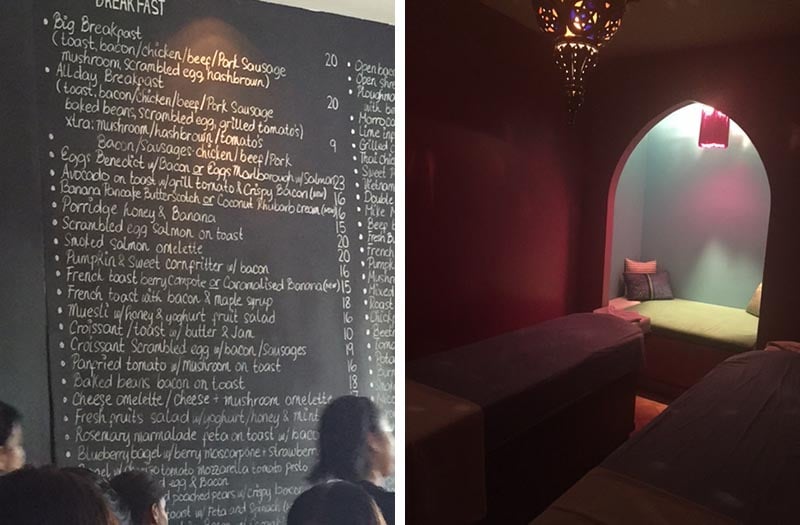 Taking the photos of this salsa has me craving a margarita. I've heard Oregon has been having some pretty warm spring days, and it isn't even officially spring yet. Living in Malaysia, we have "summer" year round — and I'll tell you, it's hard to appreciate "nice" weather when it's all you ever have. I used to love those first warm days of spring where everyone would rush to the restaurants with patios along the river to soak up the sun while it lasted. Nothing says bring on summer like chips, salsa, a margarita, and a view of the water.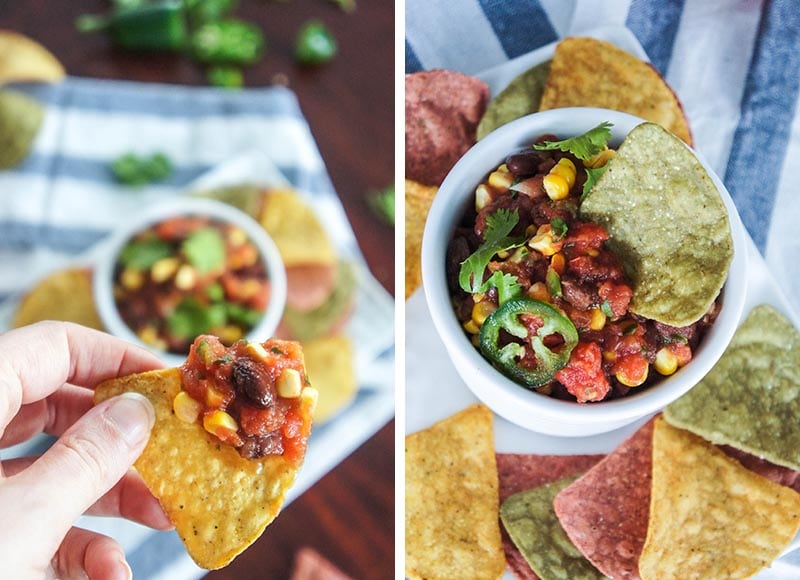 This salsa will be a regular thing now that I've perfected a homemade, restaurant style salsa. It's slightly sweet, like the southwest salsas I've bought back home, and uses vinegar rather than lime juice to add a tang. My jalapeno was very hot, so I used very little, and it gave it quite a kick. The best thing about making things like this at home is that you can customize and make it exactly how you like it. As you add your chiles, remember that the oils are released as it soaks in the tomatoes, and the salsa will be spicier in a few hours, and even more so in day, so if you're making it ahead of time, make it slightly less spicy than you'd like it to be.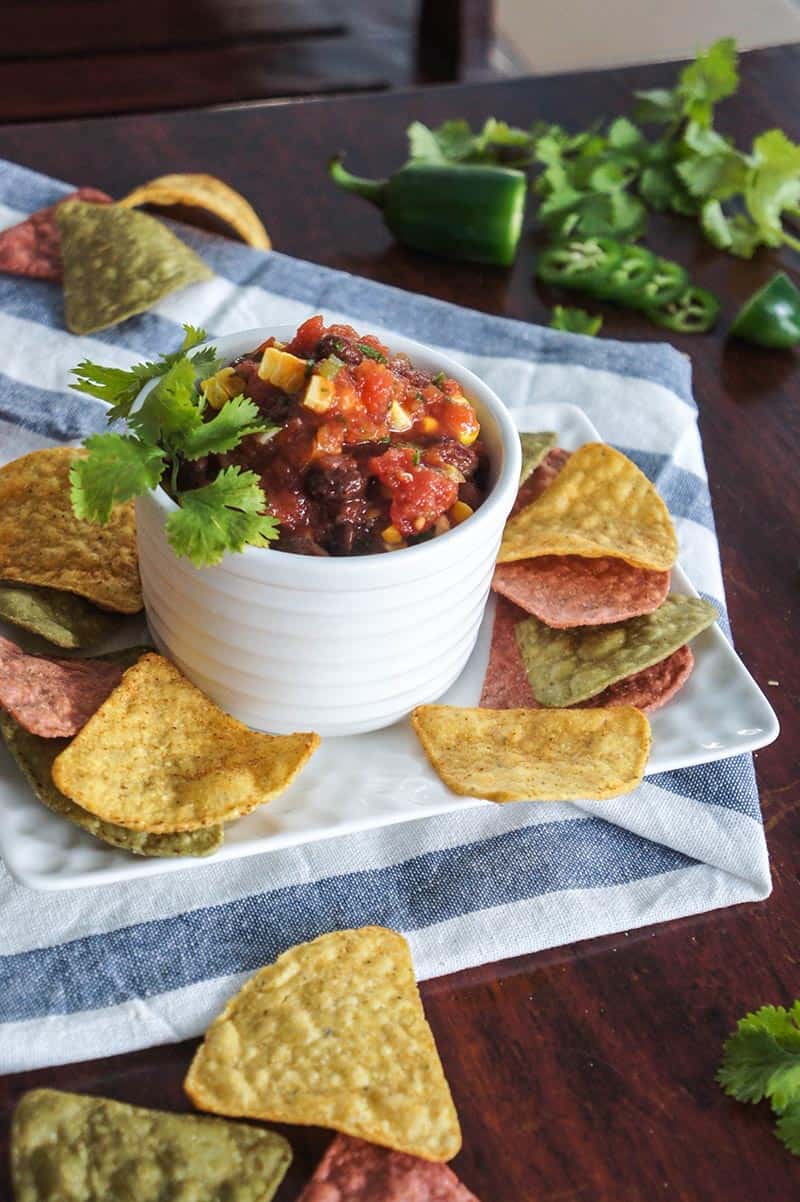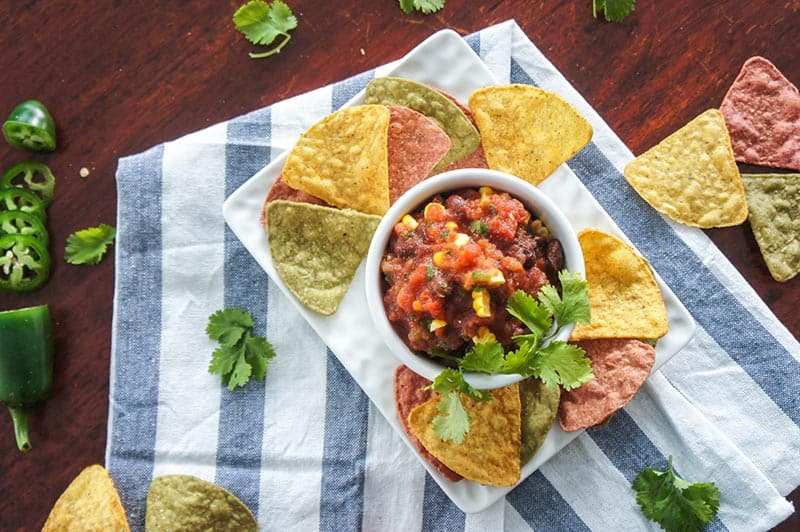 Southwest Salsa
A deliciously tangy and slightly sweet salsa, with as little or as much spice as you like. This rivals the best store bought salsas I've found. Pioneer Woman's Restaurant Style Salsa made with Rotel tomatoes is the best homemade salsa recipe I've ever tried- so I used the same canned tomatoes as the base here.
Print
Pin
Rate
Ingredients
1 10-

ounce

can Rotel diced tomatoes

with green chiles

2

tablespoons

minced onion

2

teaspoons

red wine vinegar

1 1/2

teaspoons

sugar

3/4

teaspoon

sea salt

3/4

teaspoon

cumin

1/4

cup

black beans

rinsed

1/4

cup

roasted corn

about half an ear of corn, or use frozen

1

tablespoon

cilantro

finely chopped

1-2

teaspoons

jalapeno

minced (more or less, depending on desired heat)
Instructions
Add ½ the can of tomatoes to a blender, and add minced onion, vinegar, sea salt, cumin, and sugar. Blend until the onion and tomatoes form more of a tomato sauce.

Add blended tomatoes and onions to a bowl, and add black beans, corn, and cilantro.

Taste the heat to decide how much jalapeno to add. Remember that the heat of fresh jalapenos will intensify after the oils have been released, so salsa is always hotter the 2nd day than when it's first made. The green chiles in the tomatoes add a bit of a kick, so if you want a mild salsa, you might not need to add any jalapeno.
Nutrition
Calories:
8
kcal
|
Carbohydrates:
2
g
|
Protein:
1
g
|
Fat:
1
g
|
Saturated Fat:
1
g
|
Sodium:
74
mg
|
Potassium:
34
mg
|
Fiber:
1
g
|
Sugar:
1
g
|
Vitamin A:
22
IU
|
Vitamin C:
2
mg
|
Calcium:
5
mg
|
Iron:
1
mg

Other Homemade (Healthy) Dips: