This post may contain affiliate links. Please see my full
Disclosure Policy
for details.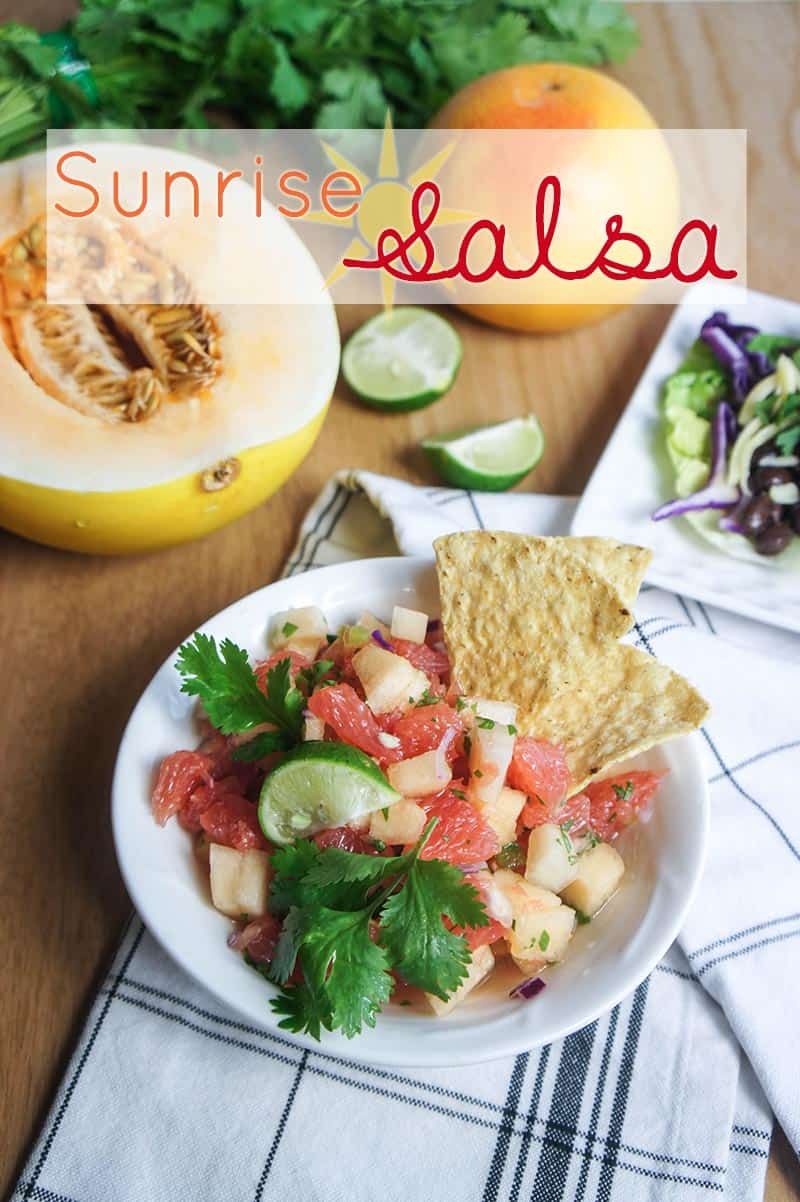 Holy summer freshness! This sunrise salsa has some major sweet-'n-fruity, summery flavor going on.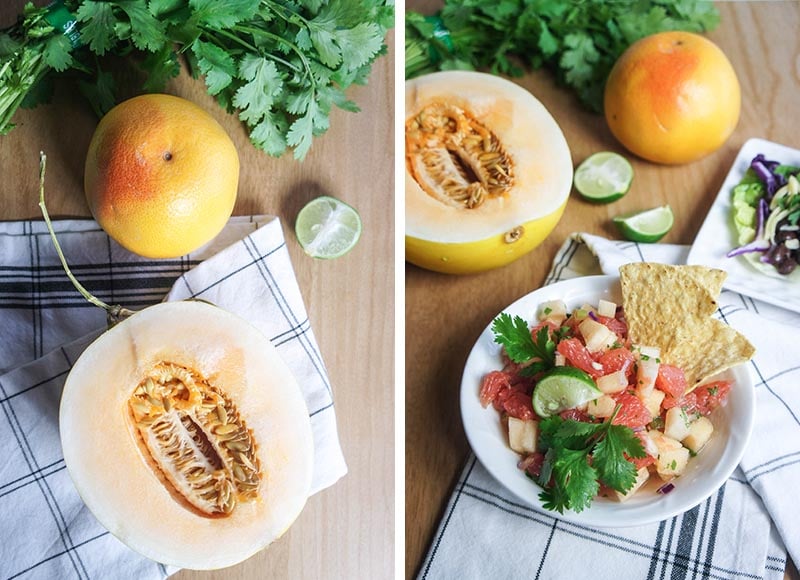 I've had a major grapefruit obsession over the past few months. I've always loved them, but since getting pregnant, I need them. The sweet-tart flavor keeps me away from the sour candy I'd really like to be eating. One of my favorite things to do with grapefruit is blend it in to a smoothie — like in my Metabolism Booster Smoothie, and most recently, just a half of a fresh grapefruit, some frozen watermelon chunks, and lots of ice, blended into a granita-esque treat. You can't taste the watermelon in it (the grapefruit is an overpowering flavor!), but it adds a bit of sweetness and makes a beautiful pink color.
I made this salsa thinking what a great fish-topper it would be, but after it was made in the AM, I couldn't wait until dinner time to eat it. For lunch, I took some crunchy romaine leaves, and topped them with black beans, some shredded cabbage, pepper jack cheese, and this summery Sunrise Salsa. Ah-may-zing. The only thing I would change the next time is to leave off the cheese– totally unnecessary, and not the best flavor with grapefruit. I also added avocado to some wraps I made the following day, and that was a very, very good addition– creamy avocado and tangy grapefruit are a match made in summer-heaven!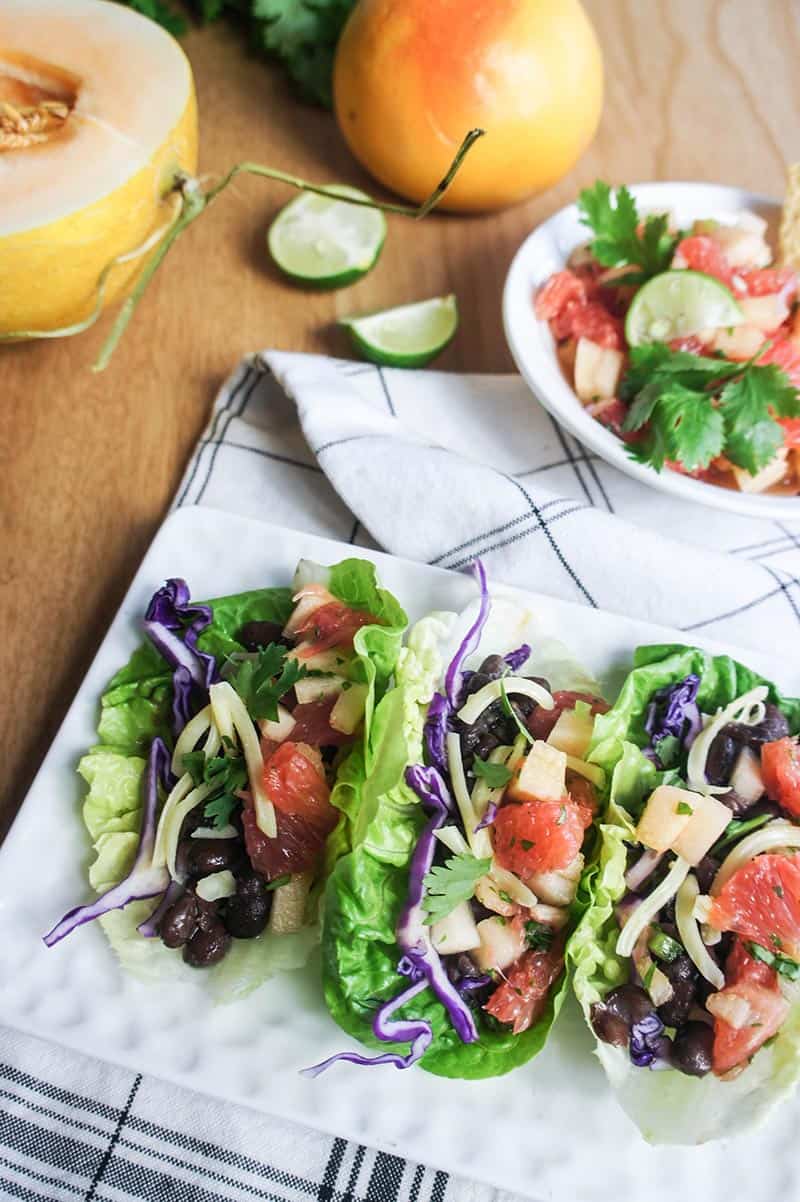 Is the spring (and impending summer) making anyone else crave Mexican ALL THE TIME? I think my brain connects this time of the year with the first warm days of spring in Portland– everyone down in the city crowding any restaurant with a patio. My girlfriends and I loved Cha and El Matador on NW 23rd. Any other Portlanders out there? Can I call myself a Portlander anymore after not living there for nearly 5 years?
I can't believe how long I've been away. When I moved to Kuala Lumpur from Oregon, the plan was to stay 2 or 3 years. Get some good teaching experience at an International School, travel, spend some time in Thailand. That was the plan. Never did I imagine I would fall in love with the city, find the love of my life, or begin a family here. My mom is a bit heartbroken her grandchild will be living 8,000 miles away, but she will be spending a month here getting to know him after he arrives this August. Someday, I will live closer to my family– that is the major drawback of finding "home" so far away from home.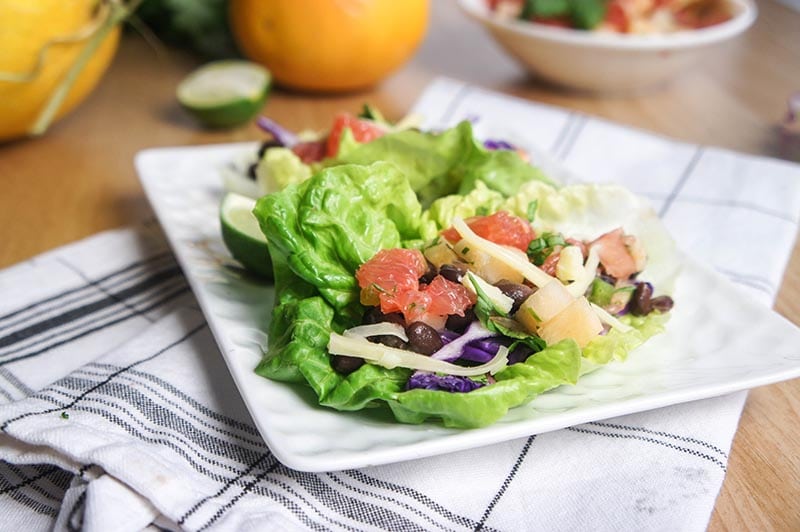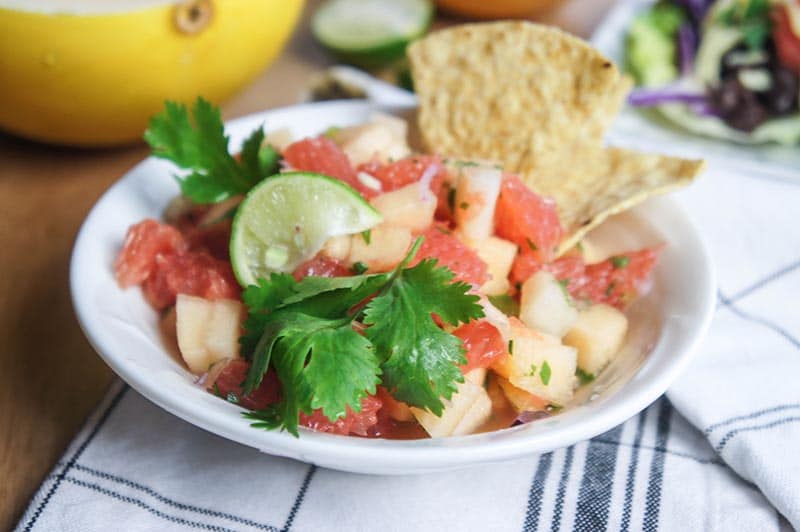 Sunrise Salsa
A fresh, tart, and tangy salsa, perfect for dipping, and a great topper for fish or chicken!
Print
Rate
Ingredients
2

grapefruit

1 1/2

cups

cantaloupe

cut into small chuncks (about 1/2 a small melon)

1-3

teaspoons

jalapeno

diced (depending on desired heat)

2

teaspoon

cilantro

finely chopped

3

teaspoons

lime juice

1/8

teaspoon

sea salt
Instructions
Peel a section the grapefruits, cutting each section into small pieces.

Mix the grapefruit with the cantaloupe chunks.

Finely dice the jalapeno, and add a teaspoon at a time until it reaches desired spice. My jalapeno was very spicy, so I only added 1 teaspoon.

Add chopped cilantro, lime juice, and sea salt.

Serve with chips, or as a topping to chicken or fish.
Nutrition
Calories:
98
kcal
|
Carbohydrates:
25
g
|
Protein:
2
g
|
Fat:
1
g
|
Saturated Fat:
1
g
|
Sodium:
110
mg
|
Potassium:
435
mg
|
Fiber:
3
g
|
Sugar:
18
g
|
Vitamin A:
4610
IU
|
Vitamin C:
84
mg
|
Calcium:
43
mg
|
Iron:
1
mg