This post may contain affiliate links. Please see my full
Disclosure Policy
for details.
This Chunky Cinnamon Applesauce Recipe is the perfect way to use up a box of apples. It's sugar free and uses the apple skins, so the fiber and nutrients are retained.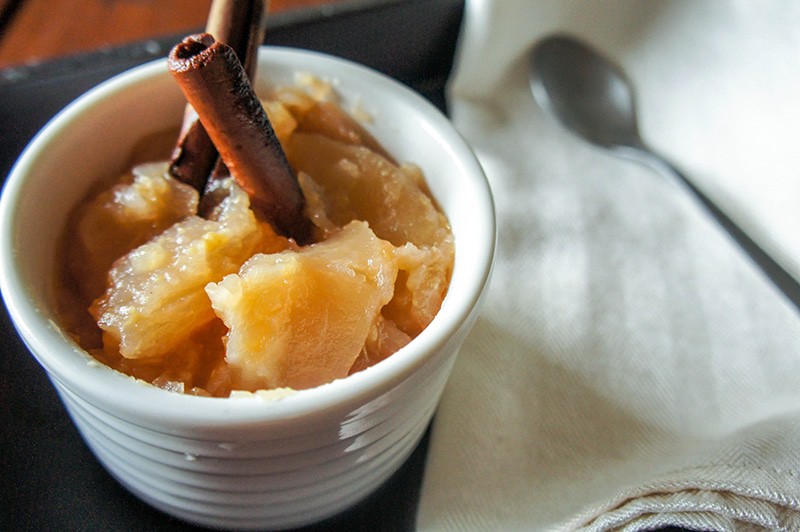 Note: This post was originally posted on October 13, 2013, and has been updated.
Dear Aydika,
Getting to see you– and celebrate Jack's birthday again together– was a much needed detour on my trip home this summer. How is life in the new RV? Really a brilliant solution to all the traveling you and Mike have been doing. I need to see pictures of the RV workout you've created! And possible adaptations for airplanes, since I spend way more time in the air than traveling over solid ground!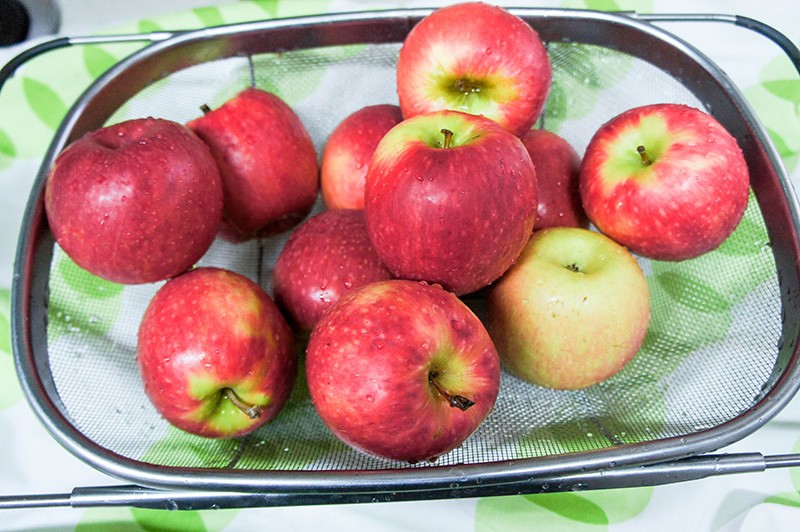 I've been reflecting a lot on my decision to live abroad since spending the summer in Oregon. Don't get me wrong- I love living abroad. This is something I've worked towards and dreamed about my whole life. But while dreaming, you never think of the weddings you'll miss, the exorbitant amount you'll have to spend on your favorite brand of almond milk, or the frustration traveling in a third world country can bring. Tropical beaches and piña coladas– that's what you dream about.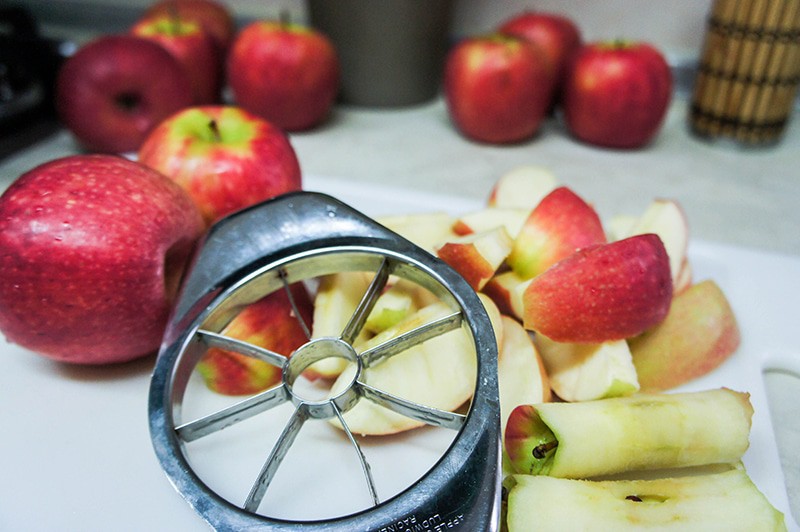 What I miss the most is fall. Change. I see boots and scarves and pumpkins popping up on Pinterest, and I find myself "dreaming in reverse." I have tropical beaches, a swimming pool with palm trees, and.. have realized that you don't really want to drink "boat drinks" like piña coladas in very many countries outside of the US. Mixing drinks is not an art form outside of the US. Those drinks are best made at home, in the company of rock-star-fruit-muddling friends, anyway. How many different types of fruit have we turned into martinis over the years? We should really document some of those recipes . . .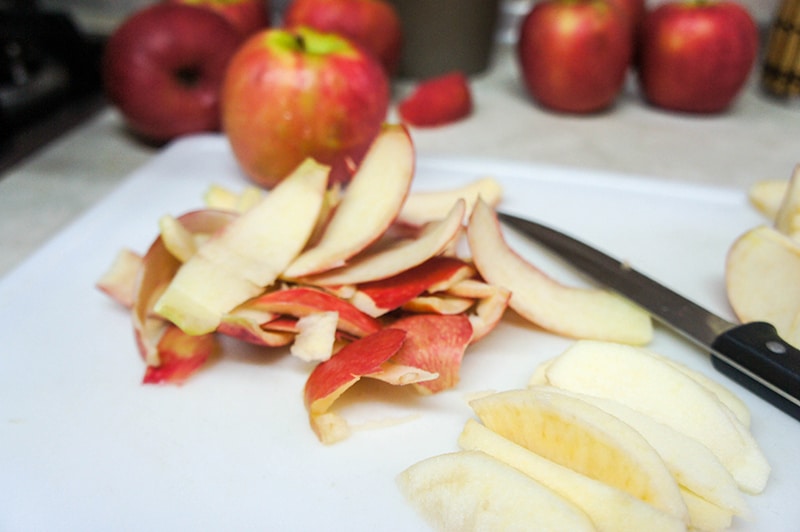 It doesn't  matter that it's 92 degree fahrenheit here. It's fall. Another school year just began. Living on the equator can't change that internal feeling for an Oregonian. It's time for homemade applesauce, soup, and cinnamon spiked EVERYTHING.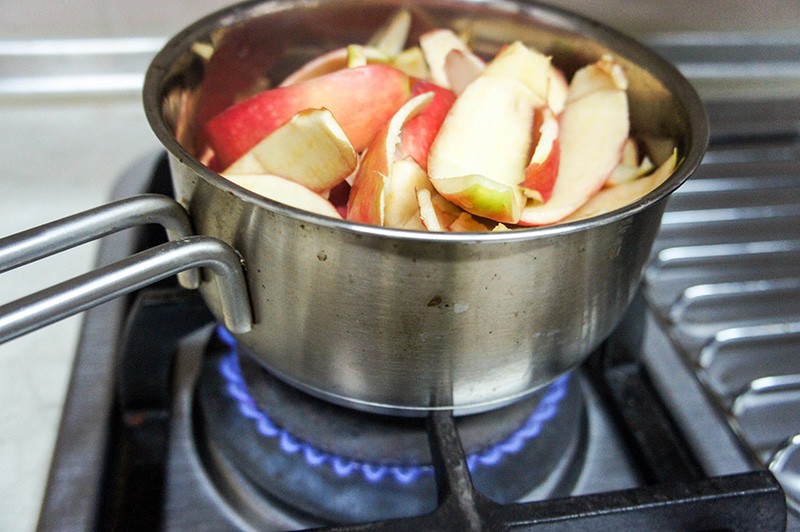 In fact… I've been craving hot, chunky applesauce since the beginning of August, when the school year here in Malaysia began. I'm on my 3rd or 4th batch.. and have perfected a new technique for making chunky applesauce, with a smooth consistency.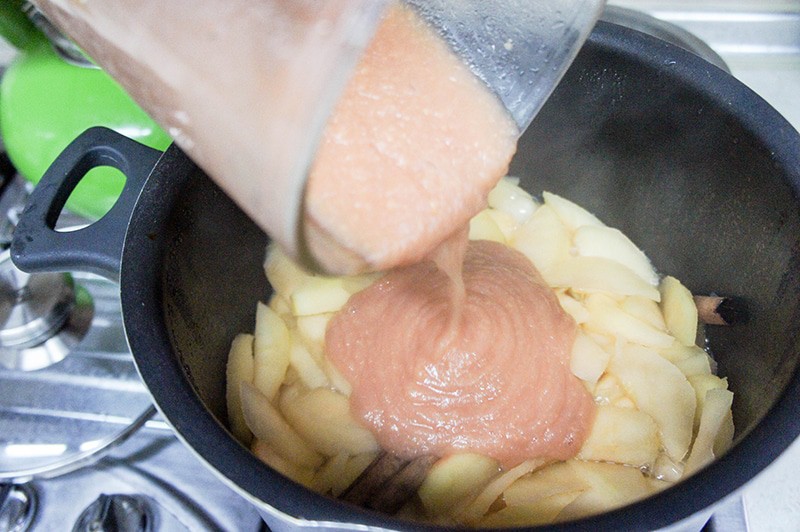 I don't mind the texture of the skins cooked in to my applesauce. I have made it chunky, with skins intact, for years. However, depending on if the sauce is cooked for that magic amount of time, they occasionally get a bit chewy. I have a man in my life who won't eat it like that. So, here's the perfect solution.
I'm loving this chance to connect with you more often.
Love, Michelle
Some of my favorite ways to enjoy it: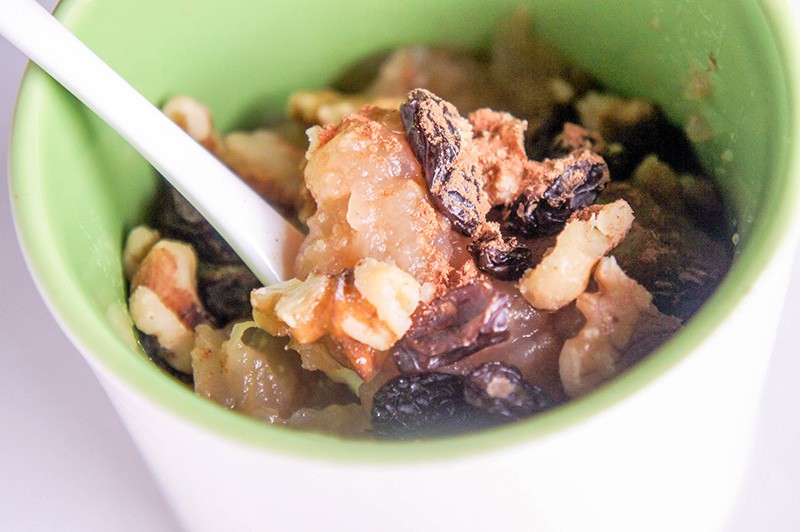 Tips for Making Homemade Applesauce
Non-organic apple skins have a high level of pesticide residue, so if you can't buy organic apples, it's best to just throw away the skins. You can still follow this recipe, but just skip the step where the apple skins are separates, cooked, and pureed.
This recipe is sugar free. If you have never tried making applesauce without sugar, try it! You might be surprised at how sweet it is all on it's own. I actually can't imagine adding sugar.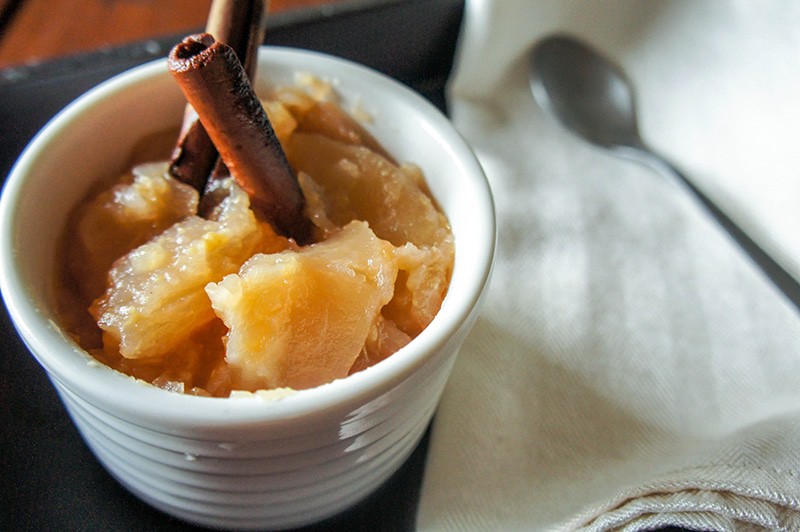 Chunky Cinnamon Applesauce Recipe
A chunky, homestyle applesauce. The skins are pureed and mixed in, leaving the applesauce smooth, but maintaining the nutritional benefits of the whole apple.
Print
Pin
Rate
Ingredients
10

apples

I used Pink Lady

1

cup

water

4

cinnamon sticks
Instructions
Slice and peels apples. An apple/peeler/slicer would make this process quick and easy.

Add peeled apple slices to a large pot with ½ cup of water and simmer on medium-low, covered, for 30-40 minutes, until apples are very tender and a sauce starts to form as the pot is stirred.

Meanwhile, add all peels to a smaller pot with ½ cup of water. Simmer the peels on medium, covered, for 15-20 minutes, until the peels are very soft. Add the peels and cooking liquid to a blender, and pulse or puree until the peels are very smooth. Mix the peel puree into the large pot with the apple slices.

Remove the sauce from heat when it's at a desired consistency. Cooking it longer will produce a smoother sauce, but I prefer a fairly chunky sauce.
Nutrition
Calories:
123
kcal
|
Carbohydrates:
33
g
|
Protein:
1
g
|
Fat:
1
g
|
Saturated Fat:
1
g
|
Sodium:
4
mg
|
Potassium:
251
mg
|
Fiber:
6
g
|
Sugar:
24
g
|
Vitamin A:
123
IU
|
Vitamin C:
10
mg
|
Calcium:
31
mg
|
Iron:
1
mg