These gluten free Cinnamon Oatmeal Waffles are incredibly light and get nice and crisp around the edges. The leftover waffles freeze and toast wonderfully. I love to top these with a fruit "syrup," which is mostly just fruit sweetened with a small amount of honey.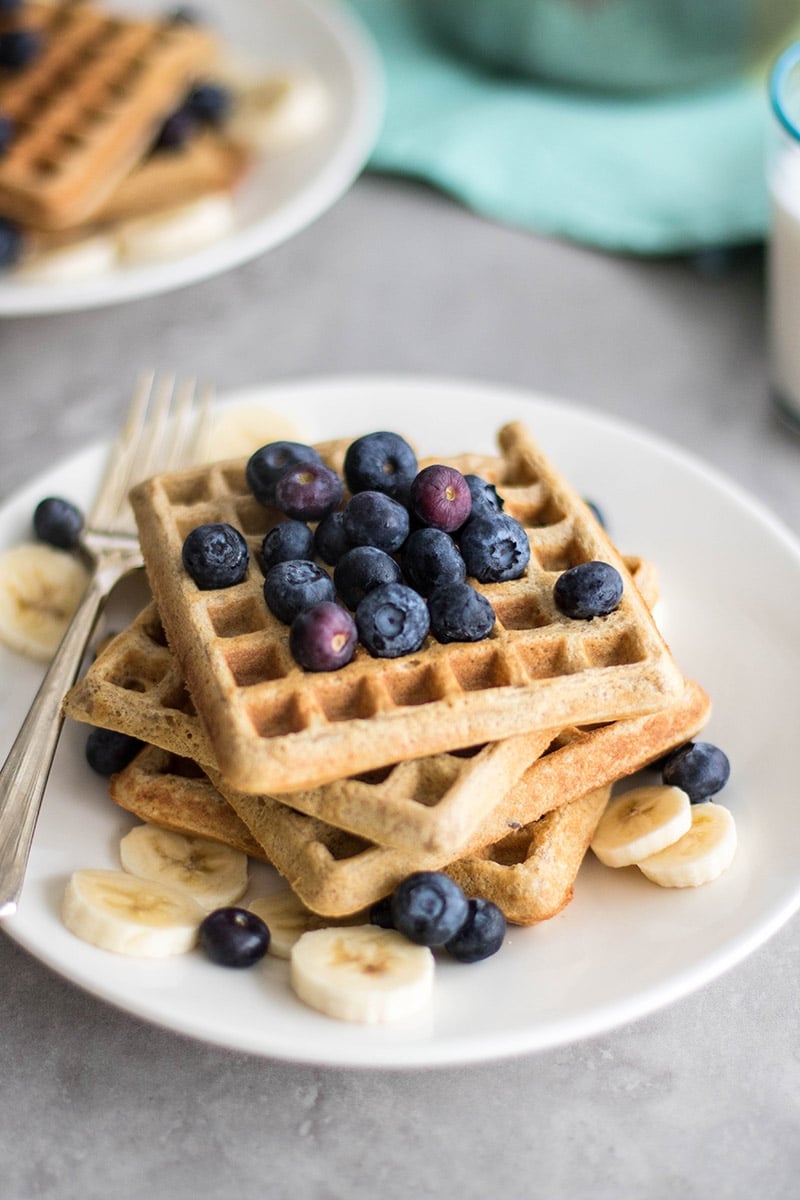 I love breakfast. Easily my favorite meal of the day. When I find new blogs to explore, I always scan the breakfast recipes first in search of fun morning meal ideas.
My love of breakfast isn't evident by my blog archives! This is probably because even though I love breakfast, I eat the same things over and over again. For a long time, it was yogurt with fruit, topped with nut butter, coconut, and often dark chocolate chips. I've gone through many smoothie phases. Since Xander was born, I've been eating a whole lot of healthy cookies and homemade protein bars for breakfast (because cuddling with a baby or chasing him around the park is more fun than cooking!).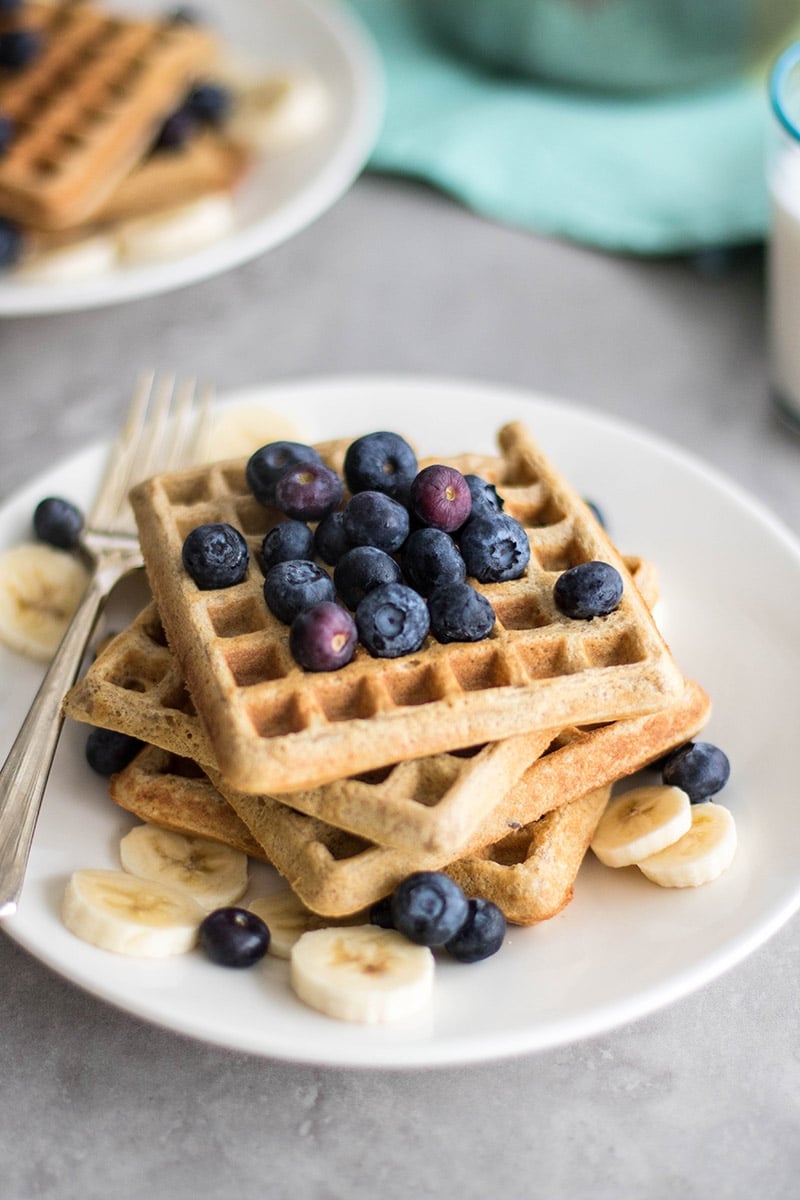 I'm rectifying this little problem on my blog this month. Earlier this week, I posted Double Chocolate Chip Muffins (date sweetened, so double okay to eat for breakfast!), and next week, I have a really fun breakfast idea I will be posting (here is a fun hint!).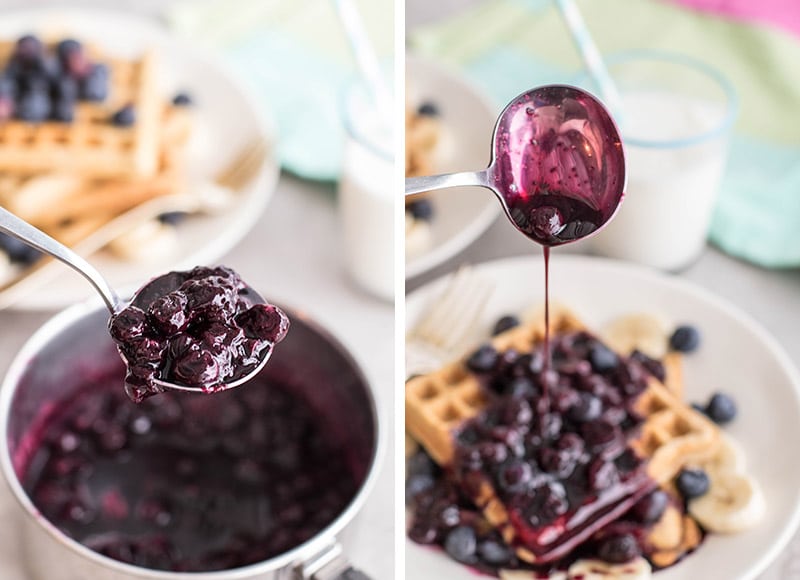 Another one of my favorite breakfasts, that I have been making for years, is egg tacos. Just corn tortillas topped with scrambled eggs, tons of hot sauce, and I usually add lettuce and tomato, as weird as that sounds. If I have leftover beans or roasted veggies, those get thrown in as well. I really should post a recipe for those since they are my favorite breakfast of all time, but it just seems way too simple!
And then, there is this recipe. It's adapted from Our Favorite Fluffy Banana Pancakes, which is basically just oatmeal, yogurt and eggs– a very healthy, balanced breakfast, in fun pancake form. This recipe just adds a few things to help the waffles crisp up around the edges. I was pleasantly surprised when I reheated these in the toaster — they are almost as good as they are fresh! These will definitely be made in bulk once a month and frozen for Xander, because he is really into foods he can eat on the go (I am convinced that kid burns more calories than he consumes, pacing around the dining room during meals!).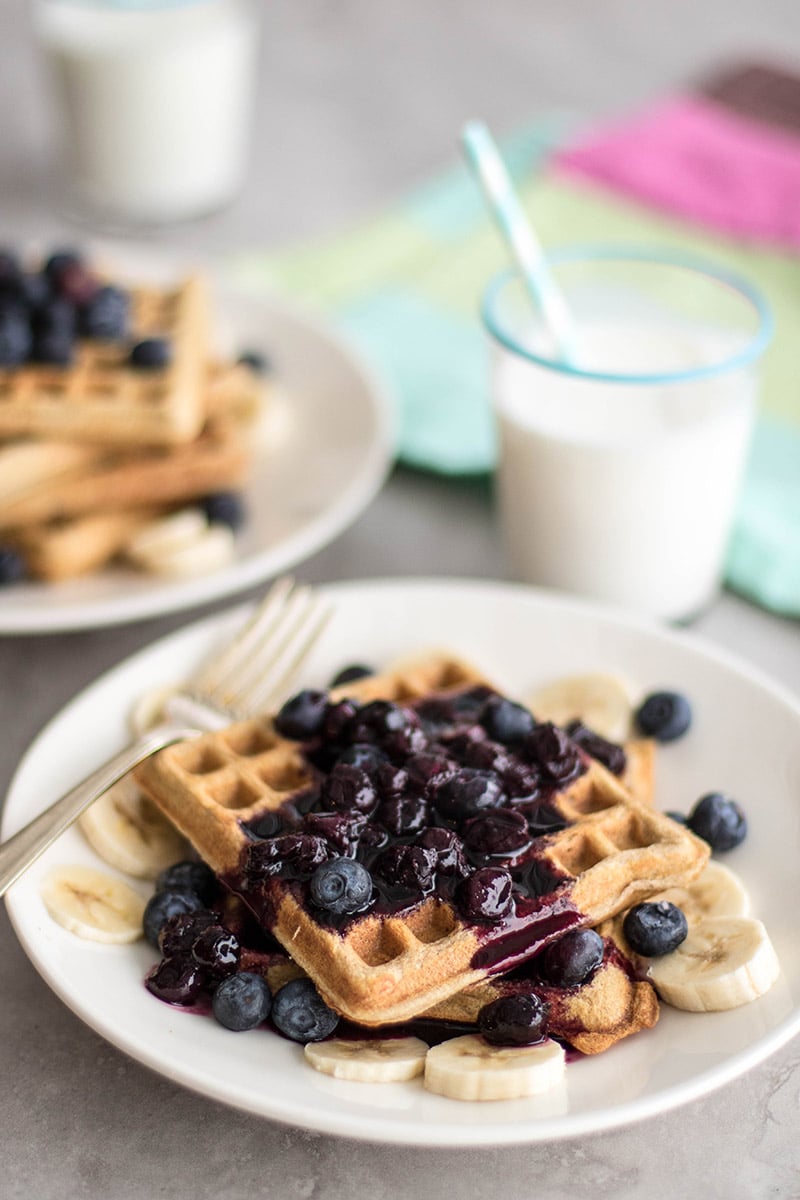 What are your favorite breakfasts? Anything easy and fun I should try next?
Tips for Cinnamon Oatmeal Waffles
I love my mom's Hamilton Beach waffle iron. Waffles never stick, and I love how crisp the waffles come out. The one I've had at my house doesn't get them nearly as crispy.
Make it Gluten Free: If you need this recipe to be completely gluten free, be sure to use Certified Gluten Free Oat Flour.
Make it Ahead: These waffles freeze great! Make a double (or triple!) batch, and freeze them to reheat in a toaster any time.
For the Family: My son loves these– and I love that he's eating eggs, yogurt and oatmeal for breakfast, since those things on their own aren't nearly as appealing to his young palate.
Michelle @ Vitamin Sunshine
Yields 6 waffles
Cinnamon Oatmeal Waffles with Blueberry Sauce (Gluten Free)
These gluten free waffles are light and moist, and taste amazing all on their own. My favorite way to serve these is topped with hot fruit "syrup," which is low in added sugar and has tons of flavor. Strawberries work in place of the blueberries in this recipe!
10 minPrep Time
10 minCook Time
20 minTotal Time
Ingredients
Cinnamon Oatmeal Waffles

coconut oil spray
2 eggs
1/2 cup plain yogurt
1 tablespoon coconut oil
1 tablespoon honey
1/2 teaspoon cinnamon
1/2 teaspoon baking soda
1/4 teaspoon sea salt
1 cup oat flour

Blueberry "Syrup"

1 cup blueberries, fresh or frozen
2 tablespoons water
1 tablespoon honey
1/2 teaspoon lemon juice
Instructions
Preheat a waffle iron, and spray it with coconut oil.
Add all the waffle ingredients except the oat flour to a bowl, and mix well. If your coconut oil is solid, gently reheat it in the microwave, and then mix it in quickly.
Add the oat flour, and mix to combine.
Add the batter to a waffle iron. I have found that these are done before my waffle iron stops steaming, so be careful not to overcook. These waffles are light and moist.
To make the blueberry (or strawberry) syrup, add fruit, water, honey and lemon juice to a pan, and bring to a boil. Lower the heat and allow to simmer for 5-10 minutes.
Serve waffles topped with hot fruit syrup, or simply with nut butter and fresh fruit.
These waffles freeze great and can be reheated in a toaster.
7.8.1.2
52
https://sunkissedkitchen.com/cinnamon-oatmeal-waffles/
Michelle @ Vitamin Sunshine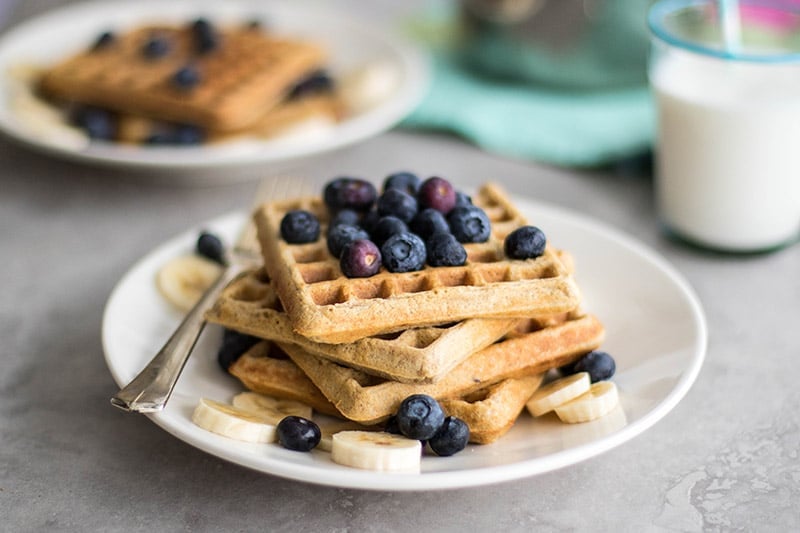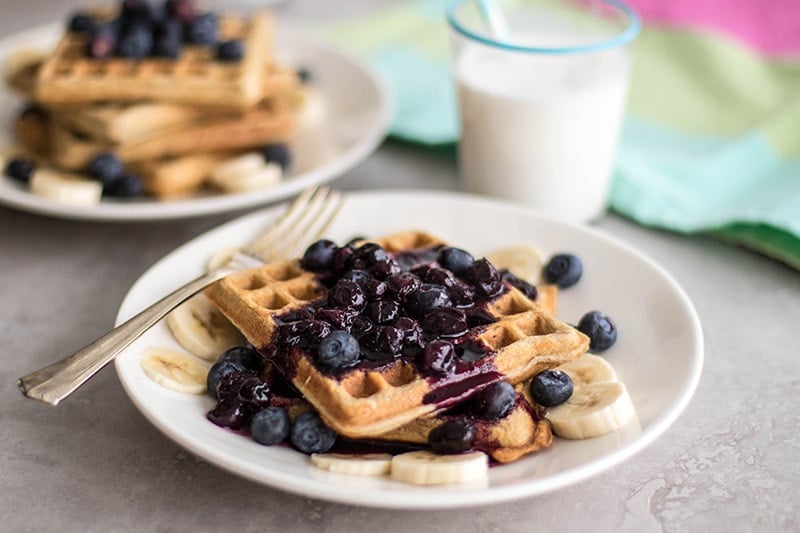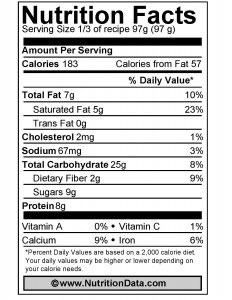 Nutritional data for Cinnamon Oatmeal Waffles and images courtesy of www.NutritionData.com.
Other Gluten Free Breakfast Recipes:
I'd love to connect with you on social media! Find me on Facebook or Instagram where I post daily healthy eating and lifestyle inspiration.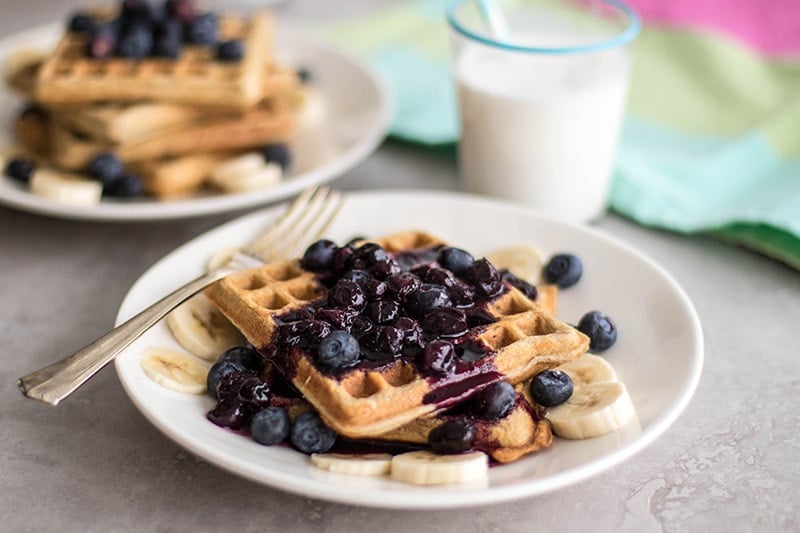 This post contains affiliate links, which means that if you click on one of the product links, I'll receive a small percentage of any purchases made.