This post may contain affiliate links. Please see my full
Disclosure Policy
for details.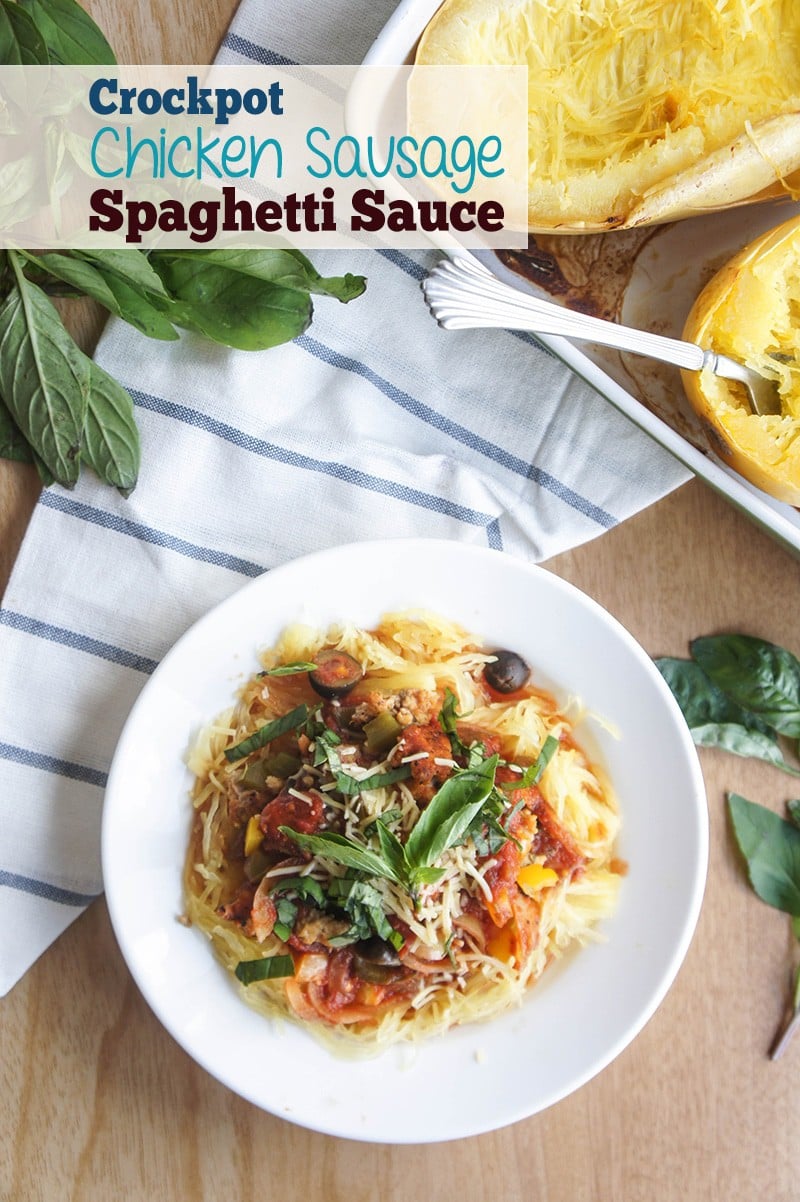 We've been in the States for 5 days now, and it has been quite a rush of friends, family, and holiday excitement. I can't wait to share more of my trip with you later. I came on the trip well prepared, with new recipes, photographs already edited, and the best intention to stay on a regular posting schedule. If you saw my 5 month old niece laugh when you smiled at her, you would understand why there's been radio silence all week!
Whenever I fly home, my mom always has a healthy meal waiting for me. I'm usually starving after just snacking for the previous day and a half (about a 35 hour travel time from our door to her's!)– I just can't bring myself to eat airline food!
Of course I look forward to Mexican food, and going to my favorite restaurants– but I actually eat most of my meals at home when I'm in the States. I love having my mom cook for me, but I also love cooking here with ingredients I can't normally get a hold of. I haven't made it yet (so.much.holiday.food!), but one of my favorite things to make when I'm home is kale salad with Tuscan kale– we can buy the curly variety now, but Tuscan really makes a much better salad.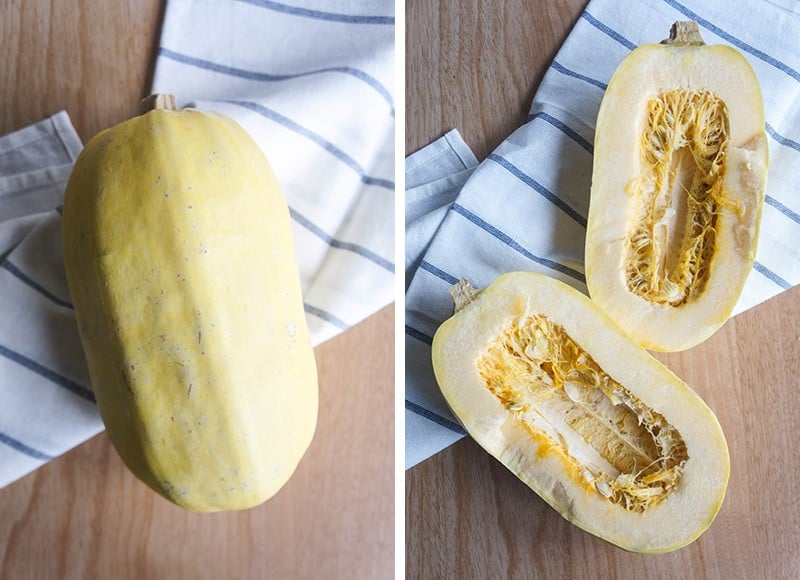 This is the dish I always request on my first night home. I absolutely love spaghetti squash — and I haven't been able to find it in Kuala Lumpur. That is– until 2 weeks ago! And, being the impatient person I am, of course I had to make it as soon as I got my hands on it. This recipe and the photos were taken in my kitchen back home. Having it 2 weeks ago didn't make it any less enjoyable on my first night home.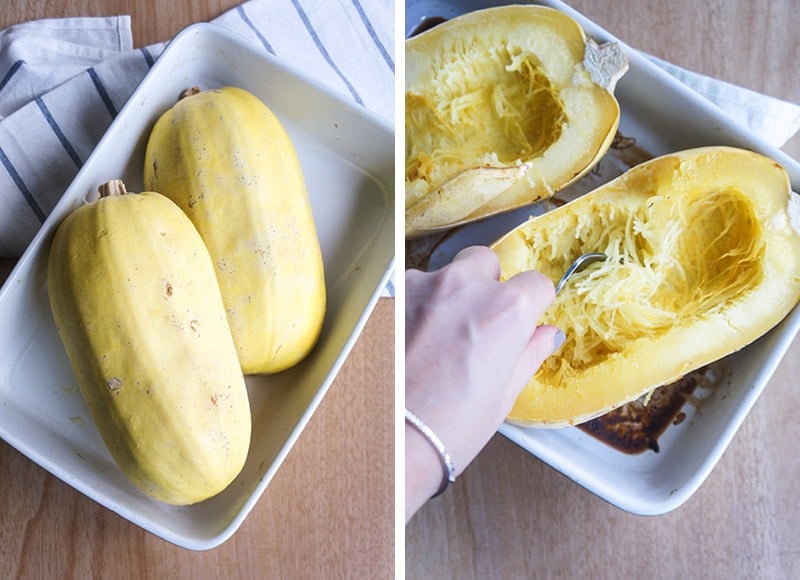 If you haven't tried spaghetti squash, it's a great alternative to pasta or rice. It cooks like any other squash, but comes out of the shell in long thin strands. It makes a very convincing stand in, at only the fraction of the calories.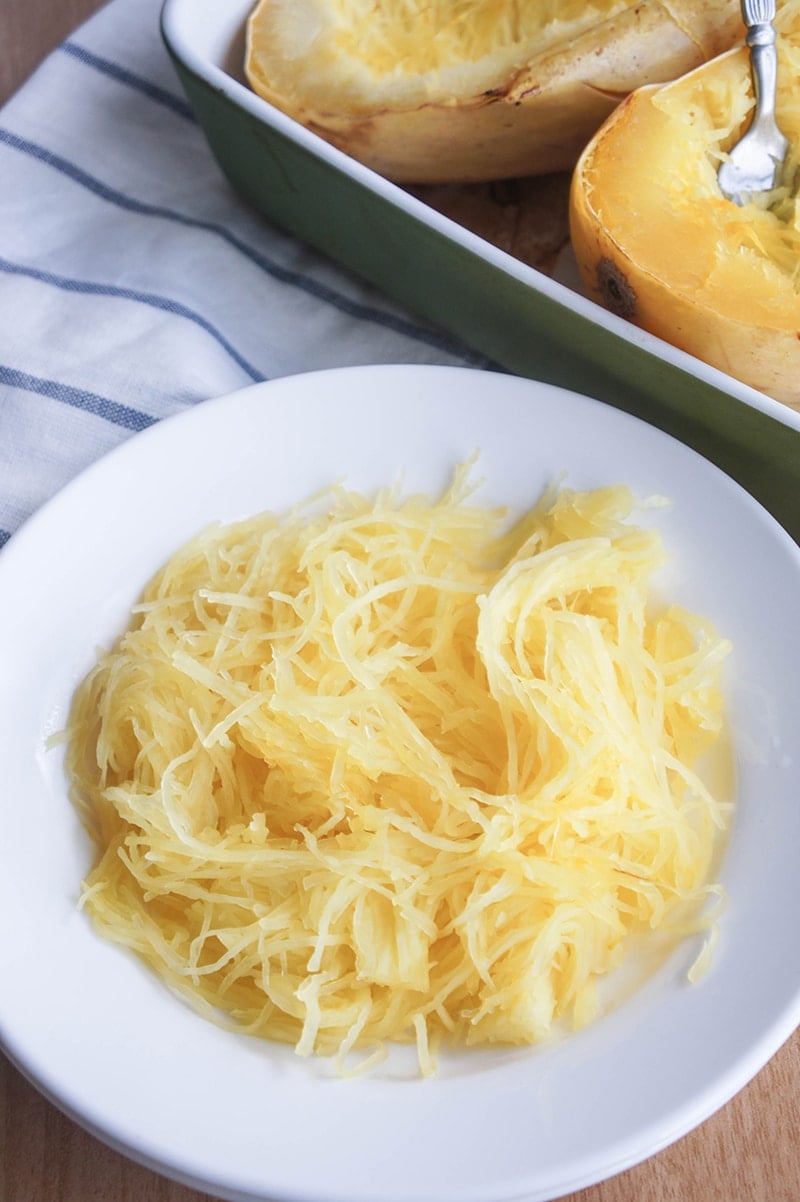 It's as versatile as pasta– I've dressed it up with pesto, prepared it simply with garlic, butter and parmesan, and I've even seen casserole recipes floating around featuring the stringy squash. My favorite way is topped with a traditional spaghetti sauce!
I've been experimenting with making some simpler crock pot recipes. I like to prepare them the night before so they are ready to put on at lunch time on a work day. I always cut the veggies and store them separately in a plastic bag, and dump those in when I get home from work, then continue to let it cook until we're ready for dinner. This keeps the veggies from getting overly soggy.
I mentioned a while ago (Crockpot Chicken Taco Chili) that I've learned not to put onions in crockpot recipes, and received comments from readers saying they disagreed! So, I added raw onions into this spaghetti sauce when I added the bell peppers, just an hour before serving. This worked perfectly– the onions were well cooked, added lots of flavor, but didn't turn mushy or slimy.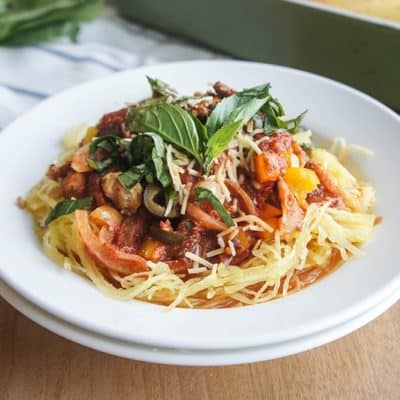 Crockpot Chicken Sausage Spaghetti Sauce
A spicy, thick spaghetti sauce, loaded with flavor (and veggies!), that will cook on it's own in a crockpot while you tend to other important matters! I used my Italian Chicken Sausage made with boneless chicken thighs, and it had a ton of flavor!
Print
Pin
Rate
Ingredients
2

teaspoons

olive oil

1

pound

 Italian Chicken Sausage

24

ounces

tomato puree

2

cups

fresh cherry tomatoes

sliced in half

2

tablespoons

Italian seasoning

2

teaspoons

garlic powder

1/2

teaspoon

cumin

1/2

teaspoon

red chili flakes

sea salt

to taste ( I used unsalted tomato puree, so used 1/2 teaspoon sea salt)

2

bell peppers

(I used 1 green, 1 yellow)

1

onion

sliced thinly

1/2

cup

sliced black olives

(I used 1/2 a can)
Instructions
In a frying pan, add olive oil, and brown the chicken sausage over medium high heat. It isn't necessary to cook it all the way.

Add the chicken sausage, tomato puree, tomatoes, and spices to a crock pot. Cook over low heat for 2 hours, or high heat for 1 hour.

Add onion, bell peppers, and olives, and continue cooking for another 1½ hours on low, or 45 minutes on high heat.

Preheat oven to 425 degree f. Slice spaghetti squash in half. Clean out the seeds and pulp.

In a baking dish, put squash face down, and add ¼ inch of water. Cover tightly with foil, and bake for 1 hour and 20 minutes, or until tender and easily pulls out of the shell.
Nutrition
Calories:
390
kcal
|
Carbohydrates:
33
g
|
Protein:
22
g
|
Fat:
21
g
|
Saturated Fat:
4
g
|
Cholesterol:
80
mg
|
Sodium:
1488
mg
|
Potassium:
1124
mg
|
Fiber:
7
g
|
Sugar:
15
g
|
Vitamin A:
3678
IU
|
Vitamin C:
115
mg
|
Calcium:
98
mg
|
Iron:
6
mg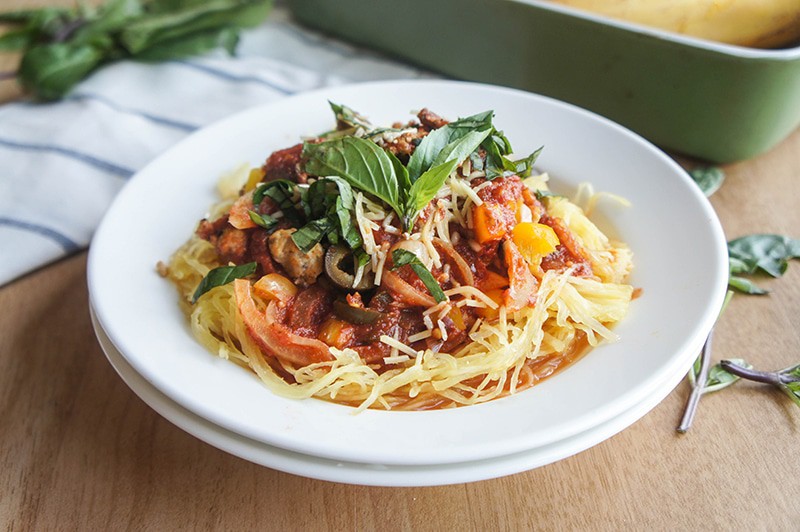 Merry Christmas!
I had a wonderful Christmas with my family– the highlight of course was seeing my 2 year old nephew get excited over his gifts. I did get some pretty amazing gifts — a new Fitbit (I wore my old one in the swimming pool!), a spiralizer (look forward to more veggie "pasta" dishes!), and some books on nutrition and healthy lifestyle I've had on my "must read" list for a while. Those items will certainly make an appearance in the New Year!
My brother and his wife spend a lot of the summer out on the lake wake boarding– so I bought my niece and nephew tiny bathing suits. I didn't take a photo of my nephew's– it was a body suit (short sleeve shirt/short combo) that had a cute little shark on it, and will keep the sun off his busy body this summer, but how could it ever compete with the tiny striped ruffles on this one?! Baby girl clothes are way too much fun to buy!

And possibly the best gift I received? Snow Christmas Eve!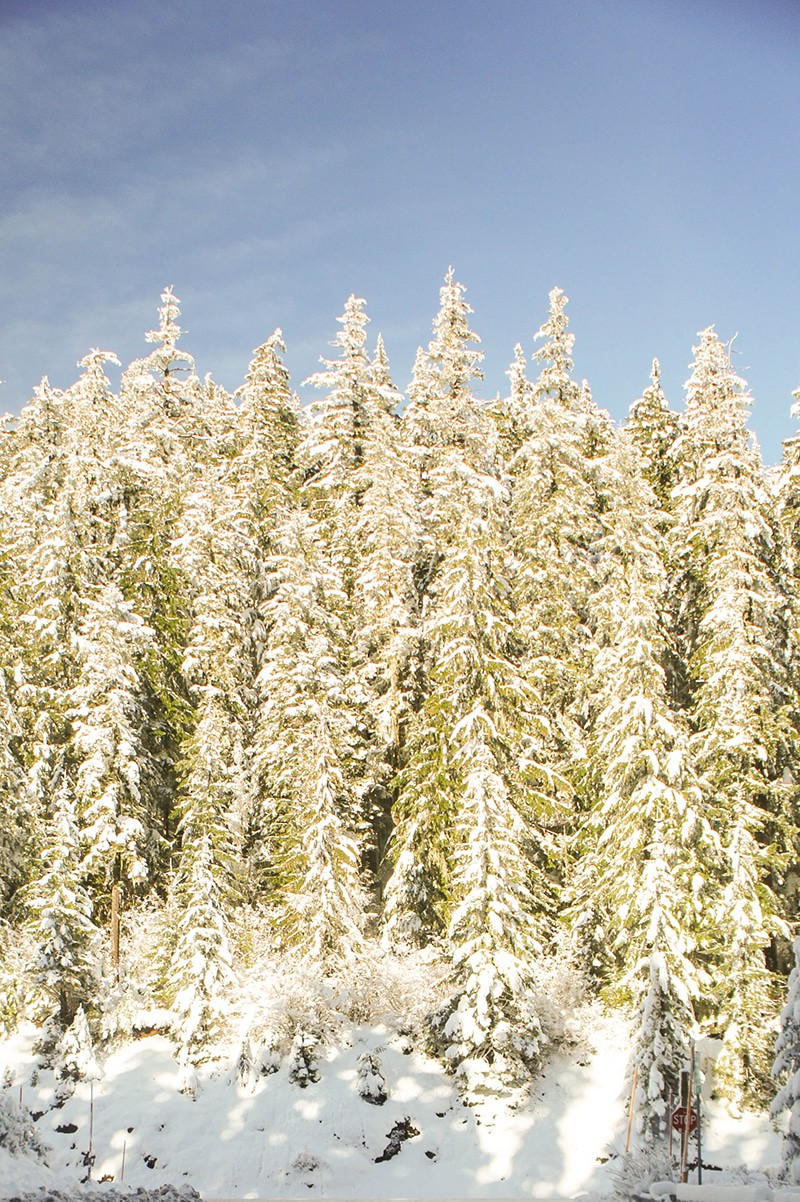 What was the best gift you gave or received this year?