This post may contain affiliate links. Please see my full
Disclosure Policy
for details.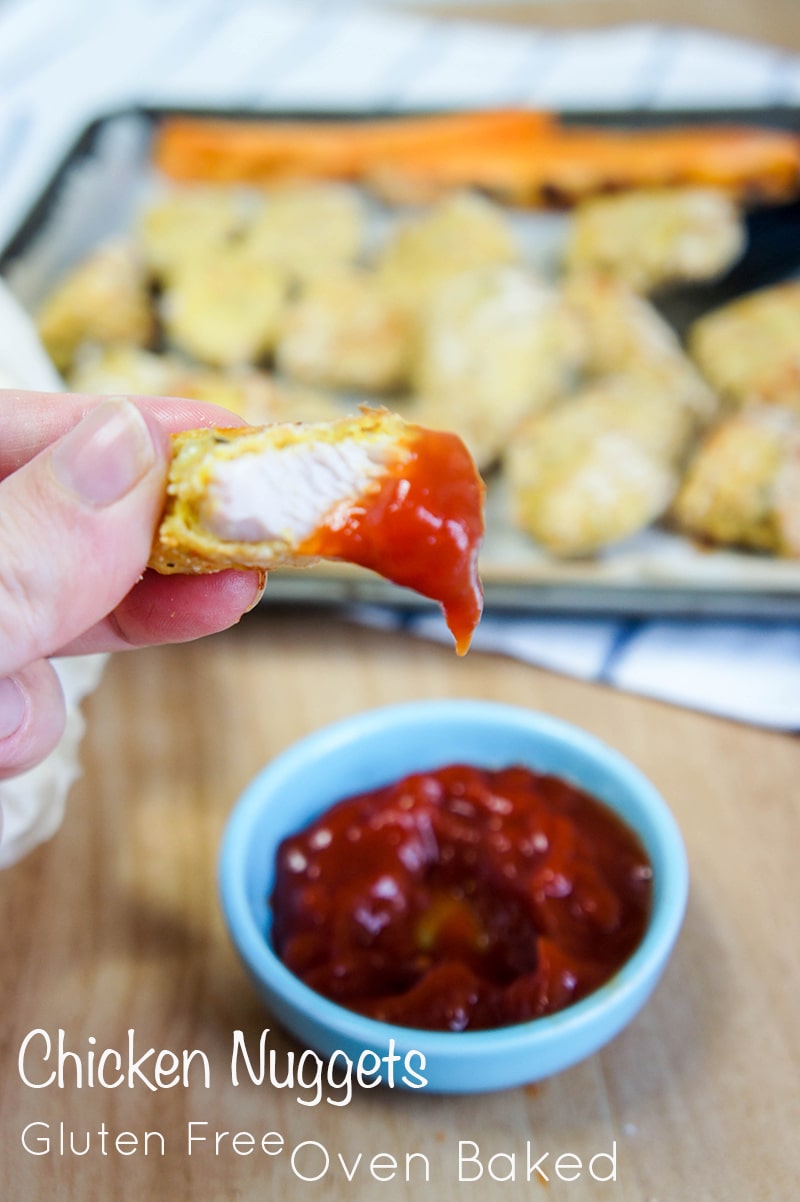 Sometimes convenience food is less of a convenience, and more of a necessity. The past few weeks have been one of those times for me. So many exciting, wonderful, hectic, stressful, and life changing events going on in my world.
I have a feeling that isn't going to change in August. I have a feeling this is the beginning of 18 years of needing a bit more convenience in my life.
We are feeling as if we are getting "there" slowly but steadily. We spent the weekend shopping for new furniture, arranging delivery for old furniture we've sold, and rearranging our offices – now, our office (singular) and nursery. I would love to share all I've done for the nursery– but at this point, it's mostly ideas and items in boxes, many boxes which are still in America with my mom. We're having the whole house repainted, new storage cabinets built, and some other home improvements done, so actually putting the nursery together won't happen early, as much as I'd love to do it all right now.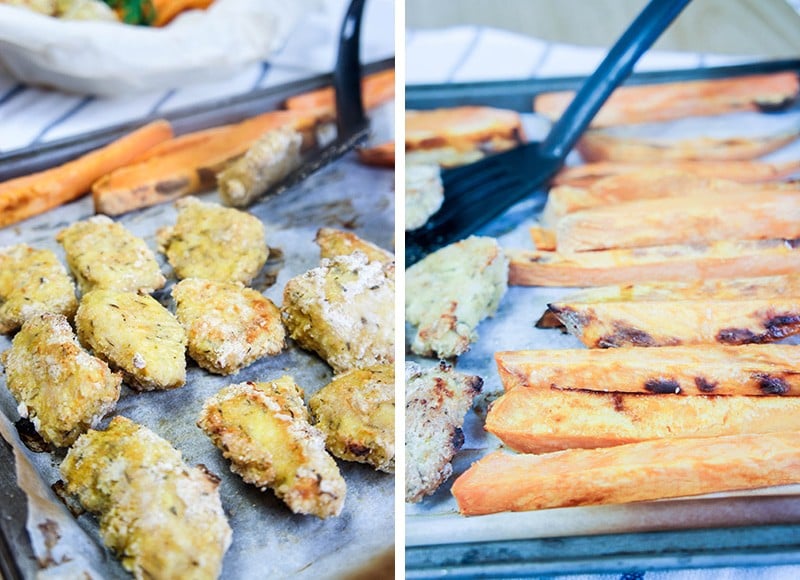 When I get busy, I revert to quick food. Smoothies, yogurt parfaits, protein pancakes, scrambled eggs, cereal. . . I am sure I am not the only one out there. And while these are healthy options, they aren't the best options for getting enough protein (maybe if I could buy greek yogurt- but that is rarely available).
And Alex isn't such a fan of these breakfast items for dinner.
Baked sweet potato fries are one of our fav healthy, quick dinner sides. And these oven baked chicken nuggets have quickly become a favorite this past month. Although they aren't super fast to prepare, if you prepare a big batch, they are great for throwing in lunches, and I even eat a few cold in the morning to add some high quality protein alongside my breakfast smoothie.
They are very crunchy coming straight out of the oven, but equally delicious eaten cold in the following days. I wanted to try freezing some to see how they reheated, but honestly, none have made it to the freezer. I stopped making a single batch, and started making a double, because we quickly go through a batch in 2 days.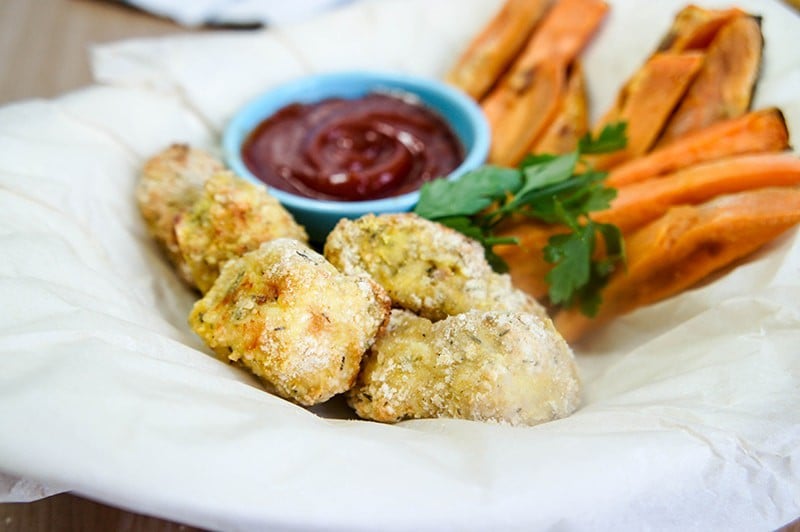 Oven Baked Chicken Nuggets, Gluten-Free
These chicken nuggets bake up crispy with a flavorful coating. I tried making them with crisp rice cereal in place of the oats, and it tastes very similar- but since it didn't add to the crunchiness, I stuck with oats. Substitute crisp brown rice cereal if oats are a problem for you or your family. Seasoning both the chicken and the batter ensures flavorful and moist chicken.
Print
Rate
Ingredients
Chicken Marinade
1

pound

chicken

about 3 breasts

1

tablespoon

olive oil

1/2

teaspoon

sea salt

1/2

teaspoon

thyme

1/2

teaspoon

garlic powder

1/4

teaspoon

ground mustard

1/8

teaspoon

turmeric

pinch of cayenne

optional
Coating
1

egg

1/3

cup

oat flour

1/4

cup

almond flour

or almond meal

1

tablespoon

arrowroot powder

optional*

1/2

teaspoon

sea salt

1/2

teaspoon

thyme

1/2

teaspoon

garlic powder

1/4

teaspoon

mustard powder

pinch of cayenne
Instructions
Cut chicken breasts into bite sized pieces.

In a large covered container, add cut up chicken, and evenly coat with olive oil.

In a soup bowl, measure out the oat flour, almond flour, and arrowroot.

Measure out the spices for both the chicken and the coating at the same time. Add the spices for the chicken into the container, and the spices for the coating into the bowl with the flours.

Set the coating mixture aside.

Shake the chicken until the spices evenly coat the chicken.

Let the chicken marinade in olive oil and spice blend for 30 minutes to overnight.

Preheat over to high broil.

In a small bowl, whisk an egg.

Dip chicken pieces in the egg, then coat in the coating mixture. Place on a lined baking sheet.

After all the chicken pieces are coated, broil the chicken on the middle rack for 9 minutes. Flip chicken pieces over, and broil for another 4 minutes.

Often, I don't take the time to flip the chicken pieces. I just broil for 13 minutes. Without flipping the chicken, it doesn't brown or get as evenly crunchy, but sometimes that just doesn't matter!
Notes
*The arrowroot powder adds more crunchiness to the coating. It is optional. I have made these without the arrowroot, and I am the only one who notices the difference.
Nutrition
Calories:
382
kcal
|
Carbohydrates:
11
g
|
Protein:
26
g
|
Fat:
26
g
|
Saturated Fat:
6
g
|
Cholesterol:
126
mg
|
Sodium:
679
mg
|
Potassium:
267
mg
|
Fiber:
1
g
|
Sugar:
1
g
|
Vitamin A:
218
IU
|
Vitamin C:
3
mg
|
Calcium:
39
mg
|
Iron:
2
mg