This post may contain affiliate links. Please see my full
Disclosure Policy
for details.

Just a little over a week until Valentine's Day– a holiday that people either LOVE, or HATE. Any excuse for me to make a special treat for my sweetie is a good excuse for me. I've never been a huge "let's dress up and go spend tons of money on a dinner in a crowded restaurant" type of girl. I've worked in the restaurant industry– and what I saw? Restaurants doubling the price, serving basically the same food (with a few extra embellishments), and service being rushed to maximize profits for the night. No thanks.
Here in Malaysia, not a lot of restaurants do a Valentine's Menu. It doesn't matter– we still prefer to stay in! I make Alex his Valentine (will be posted soon!), and then I make us an extra fancy, 4 course meal. I set the table on the balcony with a tablecloth and candles, and the flowers and balloons he usually brings home add to the festive mood. Those are some of our very favorite nights together.
That's why I was so excited when I was asked to participate in a Valentine's Day roundup — with the theme of healthy and romantic recipes for the whole day. I love that idea– why not make the whole day special, or at least sprinkle these recipes throughout the week? And with such a variety of options, there's sure to be something on this list for everyone in the family!
Breakfast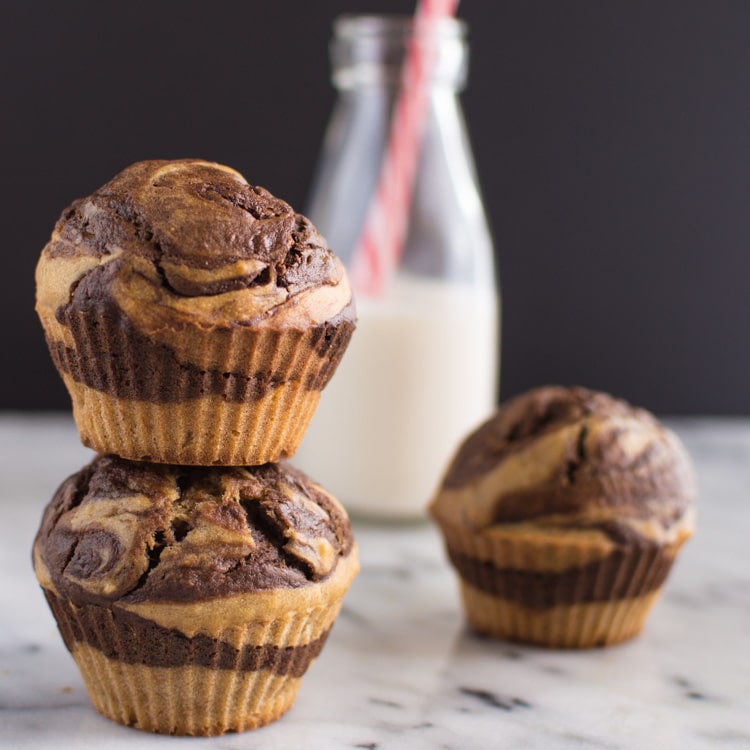 (photo via Healthy Nibbles and Bits)
Delicious and moist high-protein strawberry pancakes, topped with more strawberries and whipped cream! A healthy and beautiful breakfast treat.
A colorful dish that contains avocado, egg, shrimp and tomato. Paring it with a glass of sparkling wine and enjoy a relaxing brunch.
Alternating layers of banana and chocolate come together in these luscious banana marble muffins.
Lunch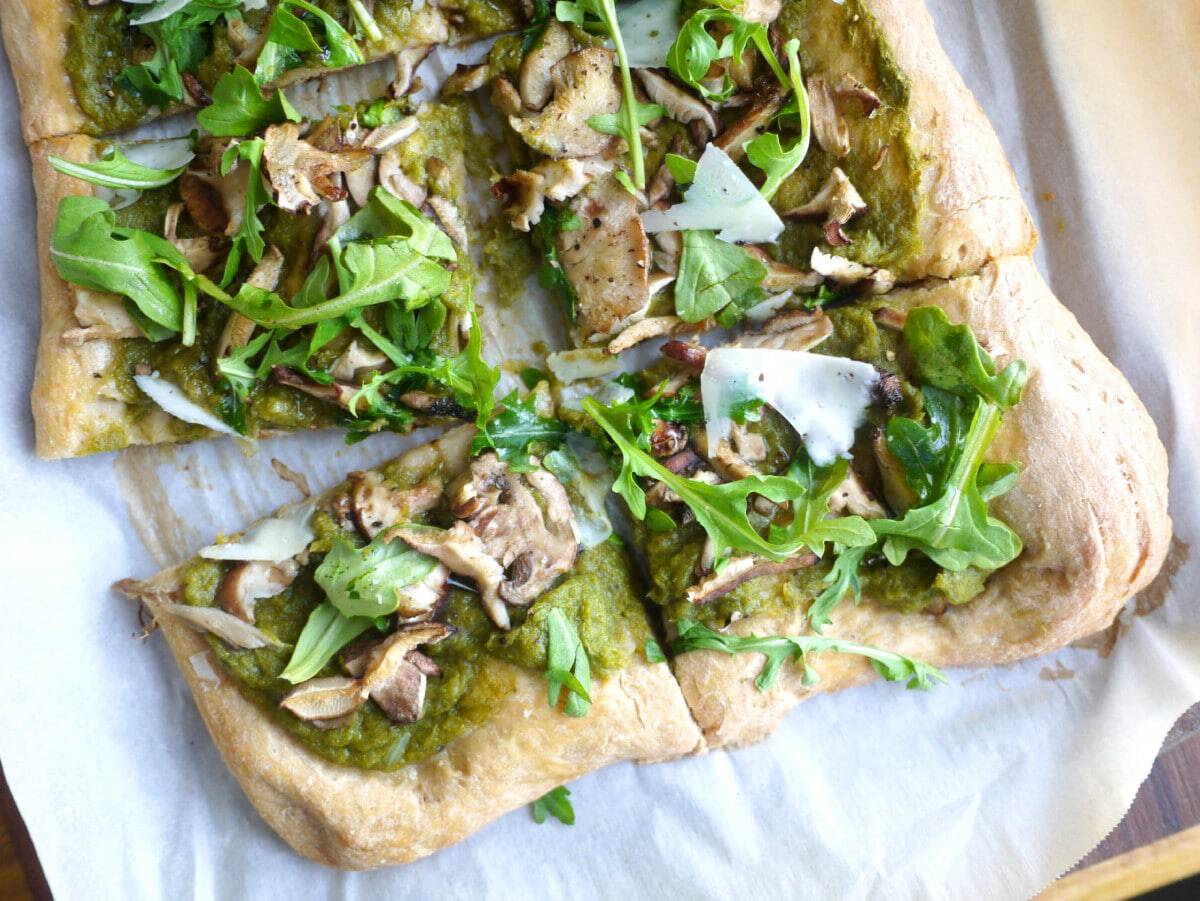 (photo via Healthy Recipe Ecstasy)
Truffle oil and wild mushrooms turn this flatbread into a luxurious lunch dish.
The shrimp is grilled until crispy. Its sweet aroma and the fragrance of rice wine goes perfectly with the creamy guacamole, warm or cold. The mini burger buns make this delicious combo even fancier!
A hearty vegan bulgur bowl filled with juicy butternut squash pieces, wilted spinach, and toasted coconut. This bright, versatile dish is great for lunch, dinner, or gatherings!
Drinks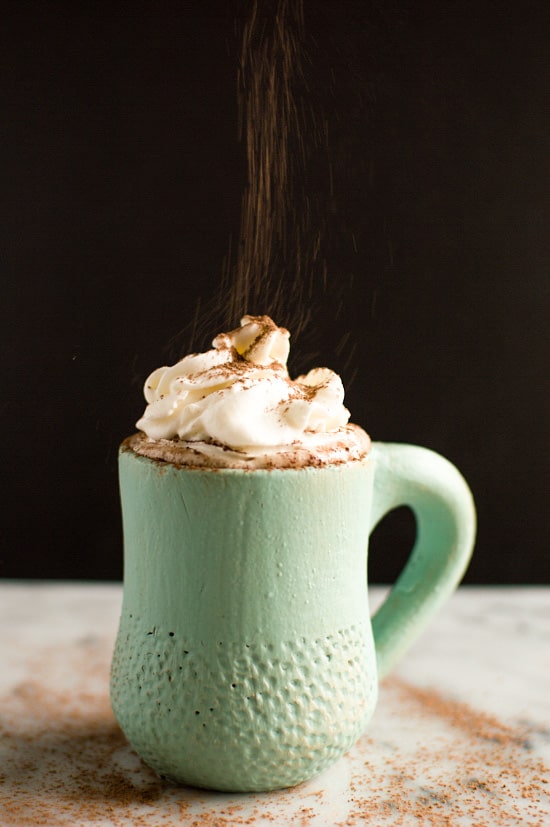 (photo via Healthy Nibbles and Bits)
A vegan hot cocoa with made with luxurious hazelnut milk!
Freshly brewed black tea is mixed with milk and honey. The sweet little tapioca pearls make it a rich and fulfilling drink.
A hot chocolate with a bit of character. This coconut Kahlúa hot chocolate is a great way to stay warm during the winter!
Appetizers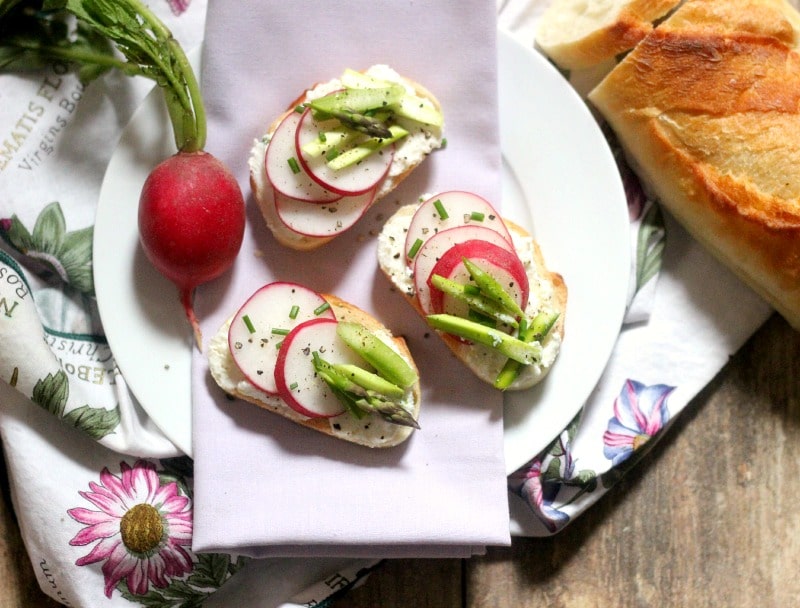 (photo via Simply Fresh Dinners)
10). Asparagus and Ricotta Crostini (via Simply Fresh Dinners)
While your entree is cooking, snack on a quick, easy, light appetizer with a glass of wine.
Macaroni and cheese baked into prosciutto make the best appetizers for parties. The perfect finger food!
Soups, Salads & Sides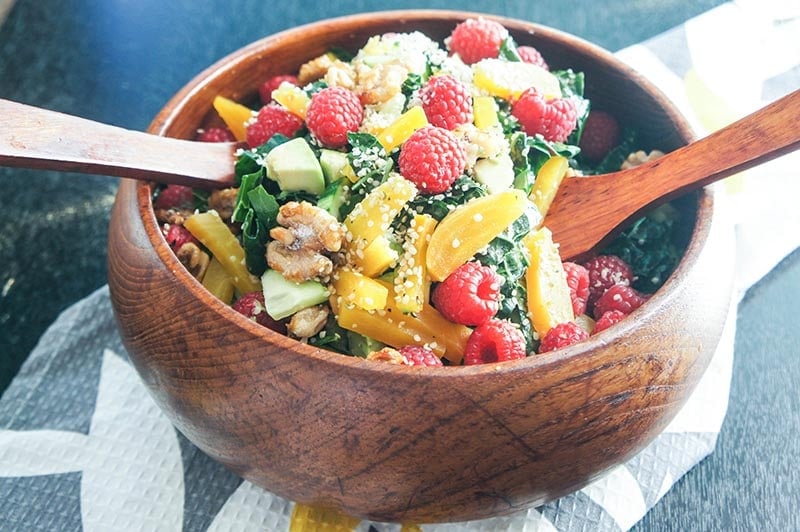 A stunning blend of superfoods sure to impress (and nourish) your Valentine.
Roasted orange adds malty sweetness to any salad. Toss it with some vegetables, and you'll have a bright and beautiful starter!
Simple, hearty and delicious.  You'll impress your partner with your culinary skills when you present this exotic meal.
This silky coconut soup has a hint of sweet and sour flavor. The curry paste and fish sauce infuse a savory umami to the soup, which goes great with the mushrooms and fish balls. A sip of hot soup makes you feel warm and in love.
This roasted vegetable dish is like an edible rainbow. It has beautiful colors that will brighten your mood. Use a bit of truffle infused balsamic glaze to make the dish special.
Entrees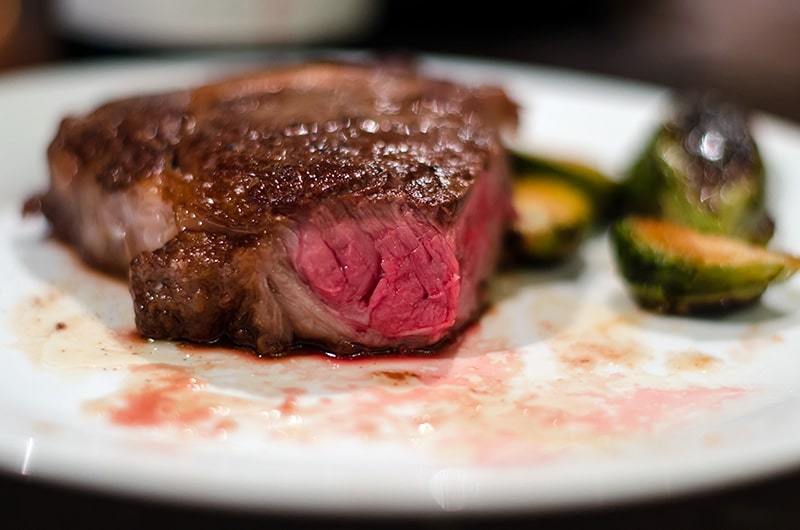 (Photo via Omnivore's Cookbook)
Forget the ketchup and breadcrumbs. This meatloaf is lean, thanks to the chicken breasts, and elegant, thanks to the fried sage and delicious mustard-apple glaze.
Keep it healthy and romantic without breaking the bank.  This restaurant quality meal is a winner every time.
An exotic dish with comforting and familiar flavors that will spice up your date. The chicken is baked to a beautiful char, then braised in a sweet, savory sauce of peanut, coconut and peppers. With a single bite, you can feel the juice come out of the tender meat as your mouth is overwhelmed by the sweet and spicy aroma and vibrant nutty flavor.
A classic dish with tips on how to cook a perfect medium rare steak without a thermometer. A simple and luxurious dish for the perfect night.
21). Strawberry Pasta (via Healthy Recipe Ecstasy)
Nothing says romance like strawberries and this spaghetti says it all. The strawberries add just a touch of sweetness to a simple dish.
Desserts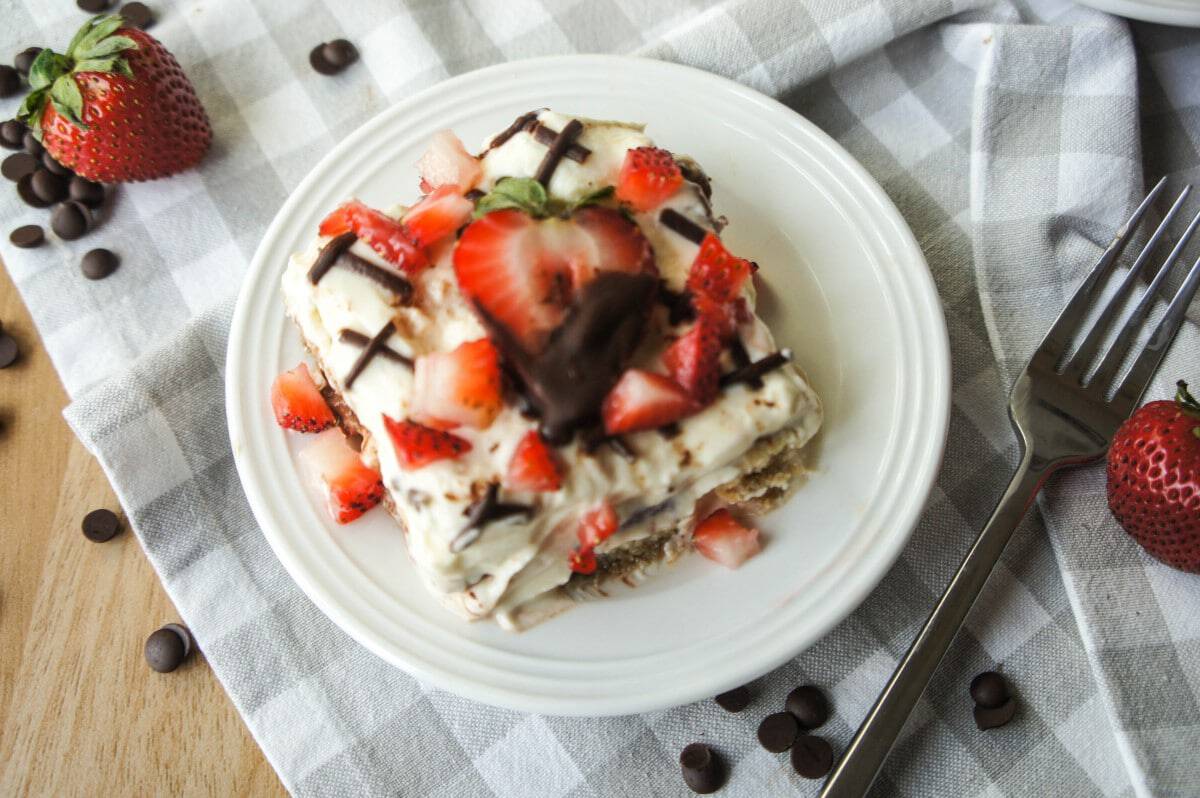 Layers of Kahlua soaked lady fingers, sweet strawberries, shaved dark chocolate, and an ultra-creamy blend of mascarpone cheese and greek yogurt make up this special occasion treat. Gluten free, grain free, and naturally sweetened. Prefer a fruit-free dessert? Try a Mexican Chocolate Tiramisu variation.
Nothing's more decadent for a romantic evening than a lava cake that oozes hot gooey chocolate.
Crispy ginger oatmeal flax cookies topped with ripe bartlett pears, cranberries, and pecans. Drizzle a bit of caramel on top for some extra pizazz!
These healthy cookie squares are no-bake, and very quick to put together! They are best put together the day before and chilled, so the chocolate on top hardens. All the best flavors of german chocolate- coconut, caramel, pecans– wrapped up in a simple, healthy dessert.